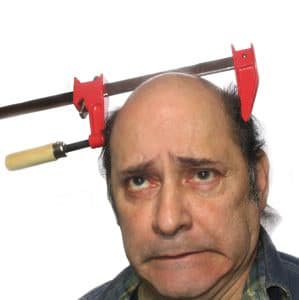 Do you ever forget the names of people you should remember? What about dates like birthdays or anniversaries? How about pass codes? Is it just a benign "senior moment," or something more insidious? Memory loss can be a natural part of aging, a sign of something more serious or even a side effect of a medication.
Do Antihistamines Like Diphenhydramine Disrupt Memory Consolidation During Sleep?
Q. I took an over-the-counter sleep aid for years. Then I read that the antihistamine diphenhydramine in it might interfere with processing the day's memories. That worried me.
Later, my doctor prescribed levocetirizine for my allergies. It helped me sleep very well, although I had vivid dreams. The dreams were not nightmares really, but very intense. However, I woke up refreshed and rested.
My understanding is that the brain uses sleep to organize and store the events of the day. How does this antihistamine affect that activity?
Antihistamines Can Affect Memory:
A. OTC sleep aids have become very popular. Many nighttime (PM) pain relievers contain the sedating antihistamine DPH (diphenhydramine).
The Medical Letter on Drugs and Therapeutics (Jan. 9, 2023) states that first generation antihistamines like DPH "can impair next-day performance and are not recommended for treatment of chronic insomnia."  The journal goes on to state that "Chronic use of anticholinergic drugs has been associated with an increased risk of dementia." DPH has anticholinergic activity.
A review of newer antihistamines such as levocetirizine (Xyzal) suggest they may also affect cognitive and psychomotor performance (Journal of Family Medicine and Primary Care, Oct. 2022).  We suggest some alternatives in our eGuide to Getting a Good Night's Sleep.
Can Drugs Lead to Memory Loss?
Have you ever worried about whether a medicine you have used will have lasting consequences? Baby boomers are starting to fret about forgetfulness. They fear that some medications may be undermining their ability to stay sharp into older age.
Increasingly, doctors recognize that medications with anticholinergic activity may pose a problem (JAMA Internal Medicine, March, 2015). These are drugs that interfere with the activity of the crucial neurochemical acetylcholine. This compound is essential for nerve function and memory.
Memory Loss from Anticholinergic Drugs:
We have frequently written about the downside of anticholinergic drugs.
Not long ago, we received a letter from a man who heeded our warnings and became quite concerned.
"A while back I heard a broadcast on The People's Pharmacy syndicated radio program that discussed a medical study linking long-term use of diphenhydramine to early onset of memory loss and dementia. Apparently this study showed these and other drugs affect acetylcholine activity in the brain and this is linked to memory.

"I was horrified because I had been taking diphenhydramine as a sleep aid for well over 10 years. I was guilty of buying into the classic myth that if a product is sold over the counter, it must be safe. This left me in a state of panic wondering what my future would hold. Is memory loss now a guarantee?

"I started taking the medications during my graduate studies back in the mid-2000s. I am 52 years old with no history of dementia in my family. I run three or four miles every other day and try to keep in good shape. My wife and I eat healthy, sticking to a Mediterranean diet as much as possible.

"Is there anything that can be done to reverse course if any damage has been done? I am very concerned about the damage I may have done and have become quite anxious about the future. If these studies are confirmed, I'm shocked how much space these pills are still getting at the pharmacies. If there really is a huge risk here, why aren't more people talking about it?"
Unexpected Anticholinergic Drugs:
Most of the research has focused on older people. Investigators have found that the more anticholinergic drugs seniors take, the more susceptible they seem to be to cognitive impairment (Pharmacotherapy, Nov. 2016).
Prescribers do not always realize how many different types of medications have anticholinergic activity. In addition to the antihistamine diphenhydramine, drugs for overactive bladder, antidepressants like amitriptyline and doxepin, and some diarrhea medicines affect acetylcholine. You will find a more complete list at this link. We suspect you will be surprised at how many medicines have anticholinergic activity.
Stories About Anticholinergic Drugs:
Ramona in Florida reports shares her amazing story:
"I was laughed at by my pulmonologist about 6 or 7 years ago when I discontinued using Spiriva because of horrendous memory problems. I was then prescribed Combivent which had the same effect after just several weeks of use. I was criticized by the doctor saying that I didn't give it long enough time. I discontinued Combivent and was prescribed Tudorza. I was told it was new and is metabolized differently and wouldn't have the same effect. WRONG!!

"Then to be sneaky was prescribed a nebulized albuterol with ipratropium bromide and told it was just albuterol. Luckily I had an allergic reaction to this stuff before suffering any more memory loss and confusion. Not one of those pulmonologists would help figure out why this was happening.

"I had to research this and discover that anticholinergics interfere with acetylcholine, the brain, and memory. My memory recovered after discontinuing use but each time it took longer and longer. I ate a ton of eggs trying to replenish the choline. Not sure if it really did anything but I finally got back to normal.

"I told my pulmonologists that I would not take another anticholinergic because of severe quality of life issues. Had I continued on those meds I would have needed help on a daily basis – assisted living.

"They acted like I was just a complainer looking for attention. They finally found another medicine that worked just fine….tried and true theophylline! Doctors need to listen and learn from their patients. The problems from anticholinergics are very real."
The medicines that Ramona was prescribed all had strong anticholinergic activity. Just because a medicine is inhaled does not mean it won't have systemic side effects.
Ruth in Elkins, West Virginia had a big anticholinergic "load":
"I ended up in the hospital 'off my gourd.' I didn't even know what had happened until later in the week. I am on several anticholinergic medications such as amitriptyline, gabapentin, Benadryl (diphenhydramine), Vistaril (hydroxyzine), Phenergan (promethazine), Zantac (ranitidine), tizanidine (Zanaflex).

"I appreciate this list and will be showing it to my PCP."
Researchers are concerned about what they call the anticholinergic "load" or "burden." In other words, the more medicine one takes with anticholinergic activity the greater the impact on the nervous system.
"In this prospective cohort study, we found that exposure to medications with possible AC [anticholinergic] activity beginning in midlife to early late life was associated with higher risk of incident AD [Alzheimer's disease] or MCI [mild cognitive impairment] and with accelerated cortical atrophy. Furthermore, there was a significant dose-response relationship between exposure to AC drugs and risk of incident MCI/AD such that any additional exposure to one possible AC medication (i.e., an additional drug or exposure over an additional visit) was associated with a 6% increase in risk of AD/MCI."
The investigators conclude their research with this statement:
"In conclusion, we found that exposure to medications with possible AC activity as early as midlife is associated with increased risk of AD and accelerated atrophy in brain regions vulnerable to AD pathology before cognitive impairment. Our results have important public health implications. Their translational relevance is that greater awareness among clinicians of the long-term adverse cognitive effects associated with AC drugs is essential. Judicious and appropriate use of these commonly prescribed medications may be important in reducing the worldwide burden of dementia."
Can Your Memory Recover From Anticholinergic Drugs?
What is not known is whether people can recover from long-term exposure to these kinds of medicines. Your brain may have enough resilience to bounce back, especially now that you have discontinued OTC sleep medicines.
The best strategy going forward is to limit exposure to other anticholinergic drugs and engage in activities that nurture your brain. That includes getting adequate sleep without medication, exercising and following a healthy Mediterranean-style diet. Studies show that dancing may help reduce the chance of developing dementia (New England Journal of Medicine, June 19, 2003).
Learn more about anticholinergic drugs at these links:
Share your own experience with anticholinergic drugs in the comment section below.