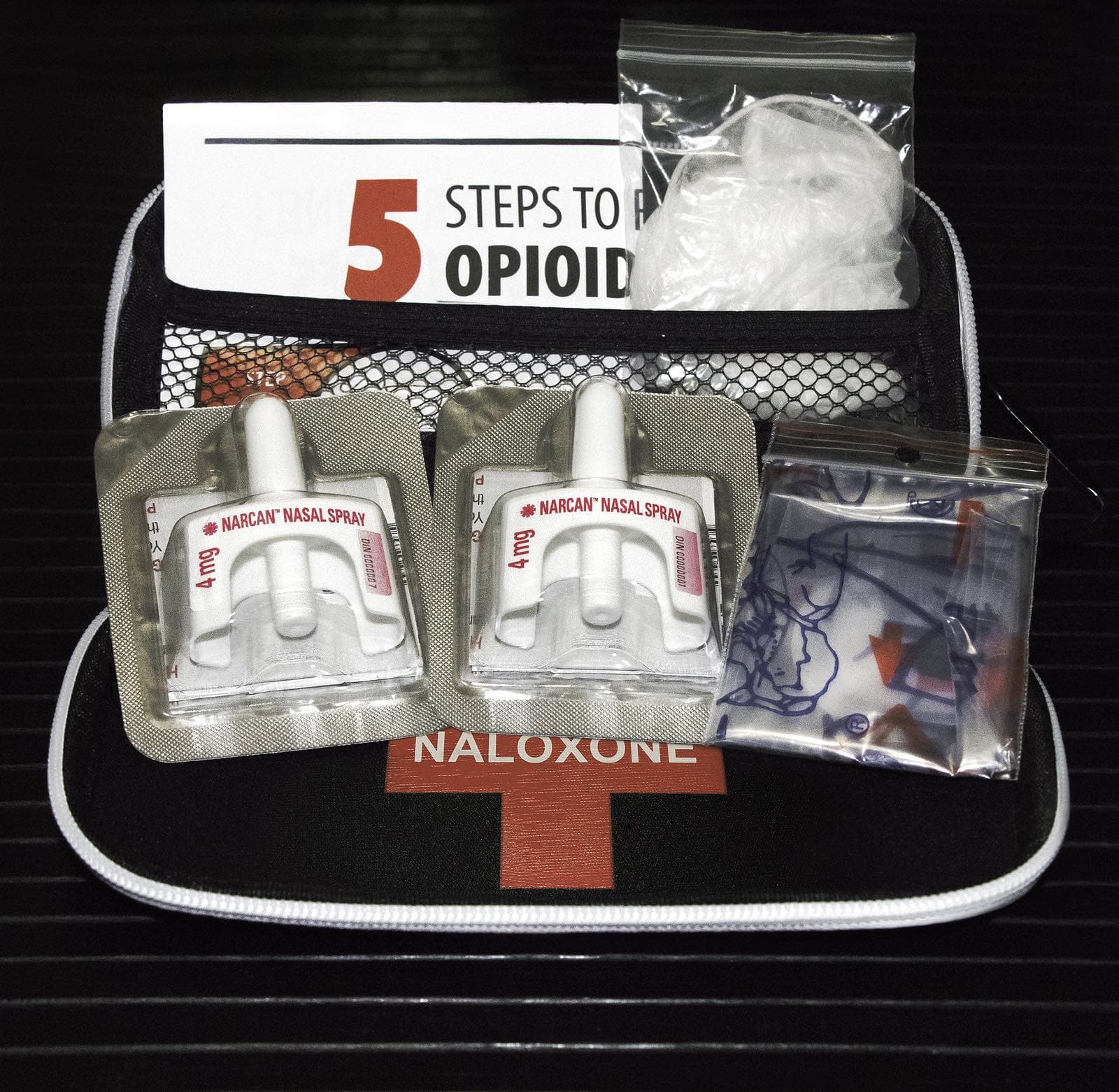 I first heard about naloxone in graduate school over 50 years ago. It was relatively new, having been granted FDA approval in 1971. The Department of Pharmacology at the University of Michigan Medical School was renowned for its research into opioid dependence. It was only natural, therefore, for our professors to also be experts on naloxone, a drug that reverses opioid overdoses.
How Does Naloxone Work?
To understand naloxone, you must first understand how opioids kill people. Drugs like codeine, heroin and morphine, along with synthetic opioids such as fentanyl, hydrocodone, meperidine, and oxycodone, have a dose-dependent impact on the brain.
Breathing Is Fundamental:
Your breathing is controlled deep in your brain stem by areas called the pons and the medulla oblongata. These "respiratory control centers" are responsive to physiological changes within the body.
As oxygen and carbon dioxide levels vary, these nerve centers respond quickly to create homeostasis or balance. Stress hormones such as adrenaline also affect respiration. Imagine being chased by a saber-toothed tiger! Your breathing would speed up dramatically to compensate for your energy needs and anxiety level.
When you are sleeping deeply, your breathing slows…unless you have a nightmare that you are being chased. Drugs can also slow your breathing. Fentanyl and heroin slow respiration by activating μ-opioid receptors in the pons.
Dose Is Everything:
The reason fentanyl is so dangerous is because it is such a powerful opioid. Take enough oxycodone or codeine (a relatively weak opioid) and you can also depress respiration.
People who take too much of any opioid could stop breathing. It's just far easier on fentanyl and its derivatives. Because people are unaware it is happening, death follows quite quickly.
Naloxone Works By Kicking Opioids Off  Brain Receptors:
Within an amazingly short period of time, naloxone can displace opioid drugs from specific receptors within the brain. That's because naloxone has a much greater affinity for those cellular sites.
Imagine being greeted with a tight hug by your favorite relative after a prolonged absence. Compare that to the perfunctory handshake you might get from a new acquaintance at a party. Naloxone is the equivalent of a tight hug! It can overwhelm that casual handshake with ease.
Naloxone can be administered by intravenous injection for very fast action. That's because it goes straight into the blood circulation and quickly reaches the brain. An intramuscular (IM) injection is also fast. Even a subcutaneous (SC) shot works quickly. There are auto-injectors of naloxone that are used by first responders. Narcan nasal spray delivery systems were approved by the FDA in 2015.
When opioids like fentanyl or heroin are kicked off their receptors, people start breathing again. Within a few minutes they can go from near death to very much alive.
What's the Big Deal About OTC Narcan Nasal Spray?
In March, the FDA approved naloxone for over-the-counter sale as Narcan Nasal Spray.
"Today, the U.S. Food and Drug Administration approved Narcan, 4 milligram (mg) naloxone hydrochloride nasal spray for over-the-counter (OTC), nonprescription, use – the first naloxone product approved for use without a prescription. Naloxone is a medication that rapidly reverses the effects of opioid overdose and is the standard treatment for opioid overdose. Today's action paves the way for the life-saving medication to reverse an opioid overdose to be sold directly to consumers in places like drug stores, convenience stores, grocery stores and gas stations, as well as online."

"Drug overdose persists as a major public health issue in the United States, with more than 101,750 reported fatal overdoses occurring in the 12-month period ending in October 2022, primarily driven by synthetic opioids like illicit fentanyl."
The FDA Commissioner, Dr. Robert Califf, added this:
"The FDA remains committed to addressing the evolving complexities of the overdose crisis. As part of this work, the agency has used its regulatory authority to facilitate greater access to naloxone by encouraging the development of and approving an over-the-counter naloxone product to address the dire public health need." 
In September, Narcan Nasal Spray Becomes Available:
Naloxone has long been used by emergency medical personnel to reverse opioid overdoses that could kill a person who has taken too much heroin or fentanyl.
Rather than limit Narcan use to medical personnel, the new policy makes it available without a prescription. Public health experts hope it will become accessible in convenience stores, dormitories, public libraries or vending machines. Administering a dose of Narcan nasal spray after calling 911 could save a life.
The Missing Link=Affordability: 
Price may prove a problem, however. The two-dose package is $45, which might be too much for some folks who are at risk of overdose. It is lower than the original estimated price tag of $130.
Dr. Califf says:
"…We encourage the manufacturer to make accessibility to the product a priority by making it available as soon as possible and at an affordable price."
We still don't know exactly how much the manufacturer will actually charge for the OTC product. It also remains to be seen who will purchase the nasal sprays.
Who Will Administer Narcan Nasal Spray?
People who abuse opioids may not be thinking about reversing the effects of such drugs. Consequently, the burden may fall on friends and family members. Good samaritans may also want to invest in nasal sprays containing naloxone in the event they encounter someone overdosing on opioids.
Please share your thoughts about naloxone nasal sprays in the comment section below.