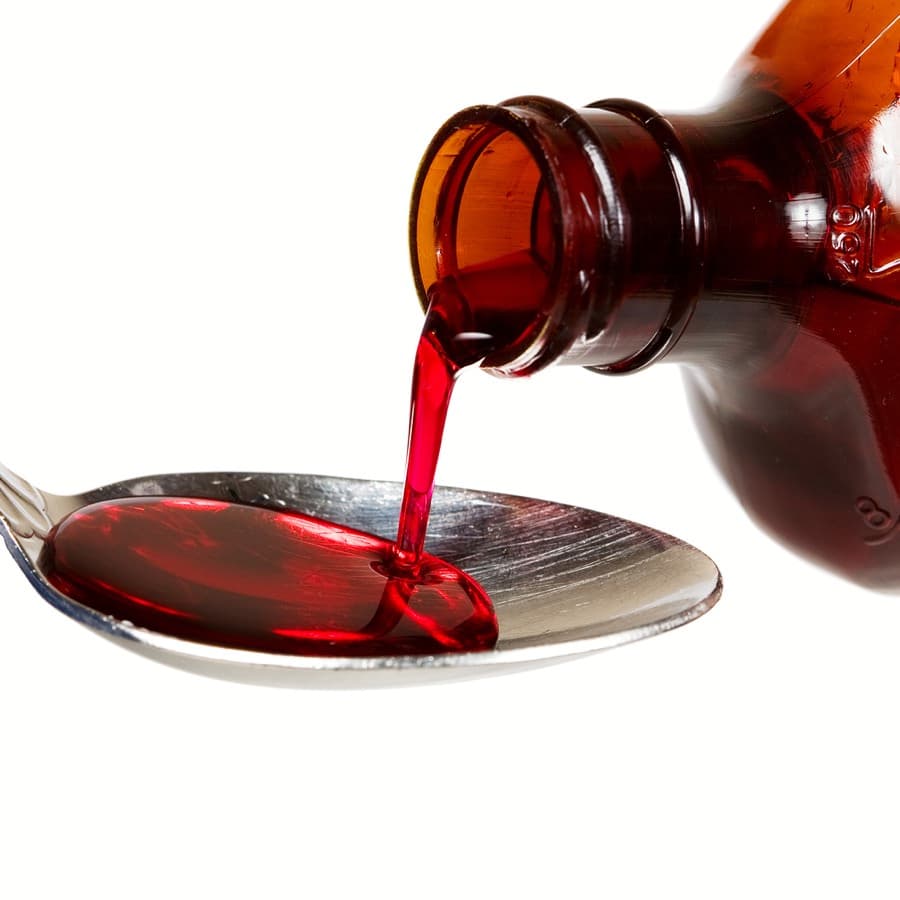 We have been writing about drug-induced coughing for more than 30 years. In the beginning we tried to be diplomatic. Here is one of the first questions we ever received on this topic (March 28, 1988). "Q. Can you recommend a cough remedy I can take for a persistent night-time cough? Most of the brands I have seen caution not to use them if you have high blood pressure. I take Capoten (captopril) to control my blood pressure, so I'm not sure if the warning applies to me. Our answer: A. You may not need a cough medicine as much as a consultation with your physician. One of the annoying side effects of captopril can be a dry, hacking cough. It would be a shame to guzzle cough syrup for years trying to control an adverse drug reaction. Your doctor can determine if your medicine is giving you trouble, and if it is, he may consider an alternative medication." After decades we have lost our patience. A recent question about a lisinopril cough prompted a less tactful response from us.
The Lisinopril Cough from Hell:
Q. I had a severe cough from lisinopril. When it started, I went to my doctor and he sent me to an Ear Nose and Throat Doctor.
The ENT doctor said the cough was from acid reflux and gave me a prescription. No change in my cough.
I had to quit my job because when a coughing spell started up, I had to race to the bathroom and throw up. It interrupted me with customers or on the phone.
I started looking for an explanation online and found out that lisinopril could cause a cough. My doctor said I needed to stay off the internet and that my theory was nonsense.
I decided to go off lisinopril anyway. About a month later, I stopped coughing. My doctor didn't like my self-diagnosis and put me on a different blood pressure medication. I started coughing again. I need to find a blood pressure med that will not make me cough.
The ACE Inhibitor Cough Is Common!
A. Your doctor might have prescribed another ACE inhibitor. Such medications are renowned for causing uncontrollable cough.
Here is a list of ACE inhibitors. They can all cause an uncontrollable cough. No amount of cough medicine will calm this cough.
ACE Inhibitors:
Benazepril (Lotensin)
Captopril (Capoten)
Enalapril (Vasotec)
Fosinopril (Monopril)
Lisinopril (Prinivil, Zestril)
Moexipril (Univasc)
Perindopril (Aceon)
Quinapril (Accupril)
Ramipril (Altace)
Trandolapril (Mavik)
Doctors SHOULD Recognize a Lisinopril Cough!
No one gets through medical school without learning about ACE inhibitors and cough. It is probably the most common side effect of such drugs.
The precise incidence of an ACE inhibitor cough is not known. Reports have it showing up in anywhere from 5% to 35% of patients (Chest Jan. 2006).  It can come on within hours of taking the first pill or it can take months to reveal itself.
One researcher reports in the Turkish Throacic Journal (Jan. 1, 2019) that a lot of patients discontinue ACE inhibitors because of cough:
"Although they are well-tolerated medicines, almost one-fifth of patients discontinue their treatments due to side effects, especially cough."
Will Stopping an ACEi Control the Cough?
If a lisinopril cough is correctly diagnosed and the doctor tells the patient to stop the ACE inhibitor, it can take weeks or months for the cough to gradually go away. This can be incredibly frustrating, since most people assume that once the drug is discontinued the cough should go away promptly.
Other Cases of Lisinopril Cough:
We have been writing about this for so long that we have lost patience with doctors who either do not recognize a lisinopril cough or just don't care. Here are a few stories from readers:
Bill in Charlotte, NC, shares his frustration:
"I've had the same experience many others have had who commented on your website. I had borderline high blood pressure. My primary care physician put me on lisinopril. The cough began within days.

"I called and was given another ACE inhibitor. The cough still continued. After two months of coughing, I went back and explained what was happening. I was told to 'deal with it' for another few weeks as he didn't think it was worth stopping the drug for. I am frustrated and angry."
Patricia in Australia reveals that this is an international problem:
"I was prescribed lisinopril in the UK about 8 years ago. Around the same time I developed a dry cough that was sometimes so violent it caused nosebleeds and incontinence. I did not make a connection between the cough and lisinopril.

"I have just been advised by my GP in Australia to double the dose to 10 mg as I have some protein in my urine. I noticed on the new pack not to take potassium supplements with the medication. This led me to investigate further the side effects of lisinopril and so I landed on this website.

"It's only now that I can make the connection between the cough and lisinopril. I wonder now where I go from here?"
If you want to read more stories of lisinopril cough, here are a few links to consider:
Where Patricia and the thousands of other victims need to go is back to their doctors. The ACE inhibitor cough can only be corrected by changing blood pressure medicine to a completely different class.
Our book, Top Screwups, documents this frequent prescribing problem in detail. It is available at www.PeoplesPharmacy.com. It will provide you with details about interacting politely with your doctor to get the most appropriate treatment.
A different type of medication such as an ARB (angiotensin receptor blocker) might be more tolerable. Due to manufacturing problems, there are shortages of drugs like losartan and valsartan. Your doctor may need to find a completely different approach to control your hypertension.
Share your own ACE inhibitor story below in the comment section.