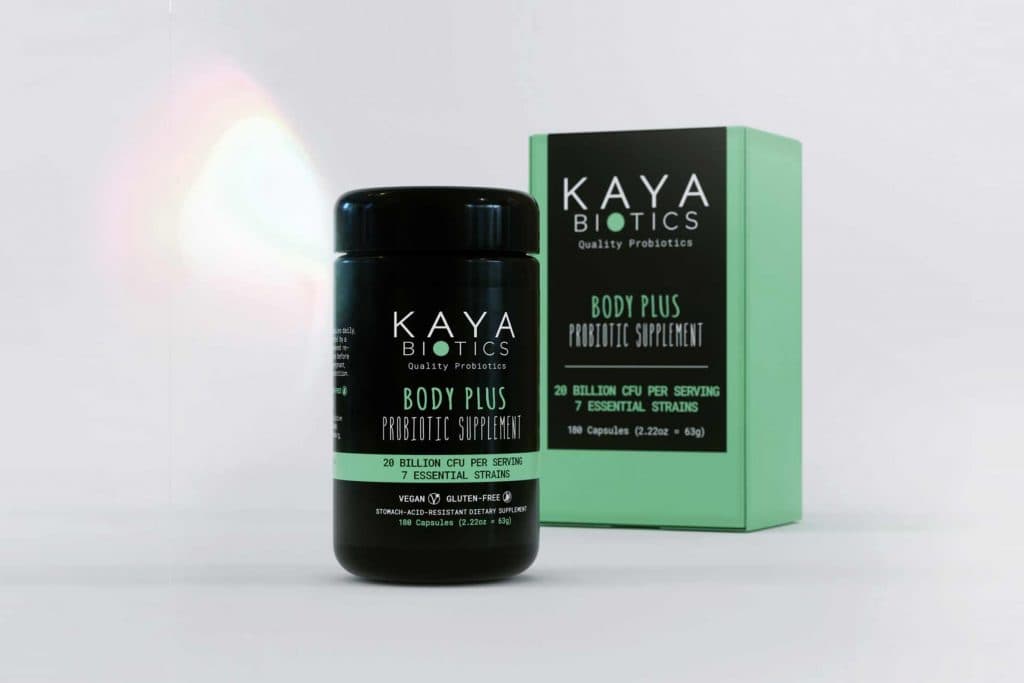 FDA Commissioner Scott Gottlieb, M.D., recently announced that the agency will be "modernizing and reforming FDA's oversight" of dietary supplements.  In essence, he has admitted that the Food and Drug Administration has dropped the ball on surveillance of as many as 80,000 different consumer products. That doubtless includes probiotics. It will likely take years to implement change. In the meantime, people who take probiotics may wish to look to a German line of certified organic and regulated line of probiotic products.
Buyer Beware in the US:
When you go to a pharmacy or health food store to buy vitamins, minerals, herbs or dietary supplements in the United States, you have no way of knowing where those products were made or what is in them. That's because the FDA rarely, if ever, inspects laboratories or manufacturing facilities.
Many dietary supplements come from abroad, but you won't know that because there is no country of origin on the label. The agency doesn't test dietary supplements for quality. Sadly, the FDA rarely tests medications for quality either. From our vantage point, that means buyer beware.
Other Countries and Dietary Supplements:
Other countries are not so trusting. Many years ago, we traveled to Australia and met with a leading expert on natural products. He explained to us that the Australian government deals with dietary supplements the same way it treats medications. Here is the official government position:
"In Australia, medicinal products containing such ingredients as herbs, vitamins, minerals, nutritional supplements, homoeopathic and certain aromatherapy preparations are referred to as 'complementary medicines' and are regulated as medicines under the Therapeutic Goods Act 1989 (the Act)."

"TGA [Therapeutic Goods Act] post-market regulatory activities relate to the monitoring of the continuing safety, quality and efficacy of listed, registered and included therapeutic goods once they are on the market."
Note the words "quality and efficacy." No such oversight exists in the U.S.
German Oversight of Dietary Supplements:
Germany is, if anything, even more committed to the oversight of what they call herbal and traditional medicines.
Their Commission E oversees carefully prepared monographs on all herbal preparations sold in Germany. This is under the jurisdiction of the Minister of Health. The government requires German manufacturers to prove pharmaceutical quality for such natural products.
A review of probiotics across the globe (Indian Journal of Medical Microbiology, Feb. 2015) notes that probiotics are named:
"…biotherapeutic/pharmaceuticals [in] European countries like Belgium and Germany."
Why Kaya Biotics from Germany?
Probiotics have been widely used in Europe long before they caught on in the US. Fermented foods originated in countries like Germany and Russia. Just think sauerkraut or kefir.
Several months ago, we were contacted by the CEO of Kaya Biotics. He wondered whether he could advertise on The People's Pharmacy live radio show and podcast. We put him through the paces, asking detailed questions about quality and oversight. Here at the People's Pharmacy we are choosy about who we work with.
Kaya Biotics are produced in Germany with certified organic ingredients. The production facilities "are regularly tested and certified according to German Bio Organic guidelines." We only wish probiotic manufacturers in the U.S. or in all countries that supply probiotics to the U.S. had to follow such guidelines.
Questions from Visitors:
Not surprisingly, American consumers are a suspicious lot. After all, they know that the FDA does not oversee dietary supplements. People in the US have to look out for themselves. We always encourage our visitors to ask tough questions. We have, in turn, asked the CEO of Kaya Biotics to respond:
Judith asked:
"All the extensive, reputable research I've done on probiotics maintains effectiveness requires refrigeration. I'd be interested in hearing why you're recommending shelf-stable containers."
"Our probiotics are stored in special capsules to withstand stomach and gallic acid and safely transport the bacteria to your gut.

"From our point of view, what really matters is if the bacteria contained in the capsules can stay alive during shelf life.

"For this, you actually have to run tests after production, which then determine the expiry date. In the case of our probiotics, the ascribed number of bacteria per capsule can be expected to stay alive for at least 18 months from production. We feel that 18 months shelf life is more than sufficient.

"Aside from this, our ultraviolet glass bottles further protect the capsules inside from UV light and (to an extent) heat."
Toni wants to know about the potential problems associated with probiotics:
"Are there risks to taking probiotics? Should one start with the most comprehensive formula? I am not on any prescription medications, but I do suffer from fibromyalgia and have many other unexplained auto-immune symptoms."
Answer from Kaya Biotics:
"If someone really wants to be sure, they always should consult with their physician – in the end, we provide supplements (which are generally very low-risk – as opposed to actual drugs) but do of course not know the very specific health conditions/problems of a specific person.

"For this specific reader, I think that our Multi Bac formula is indeed the best choice, though, as it will capture the broadest spectrum of symptoms. That said, if many symptoms are really still unexplained, it might generally make sense for the reader to try and find out about the root causes of these together with this physician and/or lab tests."
John adds a comment about more is not always better:
"Caution, more strains are not better. I was prescribed an antibiotic, doxycycline, for a month. I decided to take a probiotic product containing a dozen strains of bacteria, to protect my microbiome. It had the opposite effect. I wound up with symptoms of IBS.

"Recently, I read about a study that showed that a multi-strain probiotic actually interfered with the microbiome returning to the normal, pre-antibiotic state. As your article states, targeted probiotics are a better choice."
Answer From Kaya Biotics:
"We fully agree with everything said there! This is exactly the approach we follow, too – we develop targeted probiotics by defining a use-case and then selecting only those strains that actually contribute to the specific purpose.

"Even with the Multi Bac, which has 15 strains, they were all chosen for their role in

a) strengthening the immune system
and/or

b) helping to improve the digestive function.

"Since these are two "use-cases", we also cross-checked that e.g. none of the strains only included for strengthening the immune system negatively impacts the digestive function and vice versa."
Learn More and Save:
To learn more about Kaya Biotics probiotics and the important topic of gut health, please visit the website KayaBiotics.com and use the discount code PEOPLE for $10 off your first purchase.