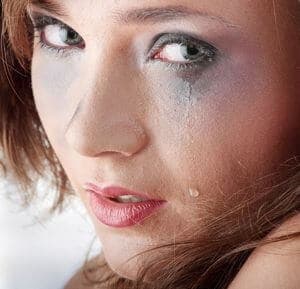 Can antidepressants lead to suicidal thoughts and actions? This controversial question about antidepressants and suicide has been hotly debated for over 25 years.
Not long after Prozac (fluoxetine) was introduced in 1987, we started hearing about tragic suicidal events affecting people taking this drug. Initially, we were skeptical. How could a drug intended to improve mood and lessen suicidal thoughts make such problems worse?
By the way, the assumption that antidepressants should prevent suicide is not backed up by evidence from randomized controlled trials (RCTs). A review (Psychotherapy and Psychosomatics, online, April 5, 2016) of 29 long-term studies of antidepressants involving 6,934 patients concluded that:
"Therapists should be aware of the lack of proof from RCTs that antidepressants prevent suicides and suicide attempts."
A Letter Forced Us To Reconsider Antidepressants and Suicide:
In the spring of 1990 a physician wrote to us about his 40-year-old daughter. She was married and had two teenaged daughters and worked as a nurse. He was convinced that she hanged herself because of Prozac.
It was prescribed for her for an eating disorder in January of 1988. Just before she killed herself in February of that year, she promised to take care of a neighbor's cats for several days. He felt that she would never have made such a commitment if she had been planning to commit suicide.
His letter was poignant and worrisome. We were still unsure of the relationship between antidepressants and suicide, but for the first time we began to question our belief that there could be no connection.
In February of 1990, an article was published in the American Journal of Psychiatry reporting on six patients who suddenly developed "intense violent suicidal preoccupation after 2-7 weeks of fluoxetine treatment." 
When we contacted the manufacturer, Eli Lilly, we were told in a letter dated June 19, 1990, that:
"The incidence of suicidal thinking or acts did not differ significantly among patients treated with Prozac, placebo or tricyclic antidepressants."
The company's position in those days was that there was no support for the idea that Prozac could cause suicidal ideation or behavior in either depressed or non-depressed patients.
The Violent Nature of Suicide:
What struck us about some of the messages we were were receiving was the unusual nature of the suicides, especially among young women. When we consulted others we were told of stories about young women who shot themselves, burned themselves to death, jumped off freeway bridges or hung themselves. These violent cases were out of character for the individuals and for women in general.
One young women told us that while she was traveling as a passenger in a car on the interstate she heard a voice that urged her to open the car door and jump out. She had never heard inner voices before this terrifying event. She said it took superhuman effort to resist jumping out of the car at 65 mph to her death.
Antidepressants and Suicide 2016:
Fast forward to 2016. Although there are still health professionals who do not believe antidepressant medications like duloxetine, fluoxetine or sertraline could trigger suicidal thoughts, the FDA requires that such drugs come with strong black box warnings similar to this one for fluoxetine:
"Antidepressants increased the risk of suicidal thoughts and behavior in children, adolescents, and young adults in short-term studies…In patients of all ages who are started on antidepressant therapy, monitor closely for worsening and for emergence of suicidal thoughts and behaviors. Advise families and caregivers of the need for close observation and communication with the prescriber."
Such warnings were too late to protect many people. One mother wrote in 1991:
"I suspect the drug fluoxetine may be implicated in the death by self-immolation of my daughter…fluoxetine intensified my daughter's anxiety to an unbearable degree and provoked self-injurious and highly dangerous behavior that had not been present before taking the drug and that eventually proved lethal."

"The degree of anguish and fear my daughter suffered was intense. She was terrified by violent obsessive thoughts of killing herself. It was not until July of 1990 that there was any public information to substantiate our concerns and by that time it was too late as our daughter had already succeeded in lethally burning herself."
Drug Company Denials:
The drug company's insistence in 1990 that there was "no causal relationship" between Prozac and suicide attempts is consistent with other pharmaceutical manufacturers' responses to bad news. For the 40 years that we have been studying drug safety issues, we have often seen initial resistance or denial of a problem that later proved serious or deadly.
In the case of antidepressants, no one could imagine that drugs prescribed to prevent suicide could actually contribute to that very outcome.
Family members and patients themselves are often able to detect adverse drug reactions long before companies or federal regulators acknowledge them. We have seen that with statin-type cholesterol-lowering drugs and severe muscle problems. (Listen to our radio show of 4/9/11 with Steve Nissen, MD, to learn more. Dr. Nissen is head of cardiovascular medicine at the Cleveland Clinic and his interview starts about 35 minutes into the show).
Patients alerted us to severe and long-lasting complications linked to fluoroquinolone antibiotics long before the FDA issued warnings on drugs like ciprofloxacin or levofloxacin. To learn more about drug side effects that the FDA may not even know about yet, visit this link.
When it comes to antidepressants and suicide, in 2016 it is clear that patients and their families must be alerted about this potentially deadly complication. Even if physicians and pharmacists believe it is a rare side effect of such drugs, they have an obligation to heed FDA's recommendations that patients of all ages who are treated with antidepressants must be monitored for "clinical worsening, suicidality, and unusual changes in behavior."
Antidepressants and Agression:
One final word of caution: A study published in BMJ (Jan. 28, 2016) notes that in "children and adolescents the risk of suicidality and aggression doubled" after antidepressant treatment. Americans find it impossible to conceive of the idea that a medication could make someone aggressive or homicidal. Nevertheless, the Danish research published in the BMJ suggests that some young people do indeed become hostile or aggressive after treatment with antidepressants.
If you are interested in learning more about this challenging concept we recommend this article: "Antidepressants Linked to Violence, Rape, Robbery and Homicide." For those who are interested in more information about antidepressants and other nondrug options we offer our Guide to Dealing with Depression.
Please share your own experience with antidepressants in the comment section below and if you found this article of interest, please vote at the top of the page.