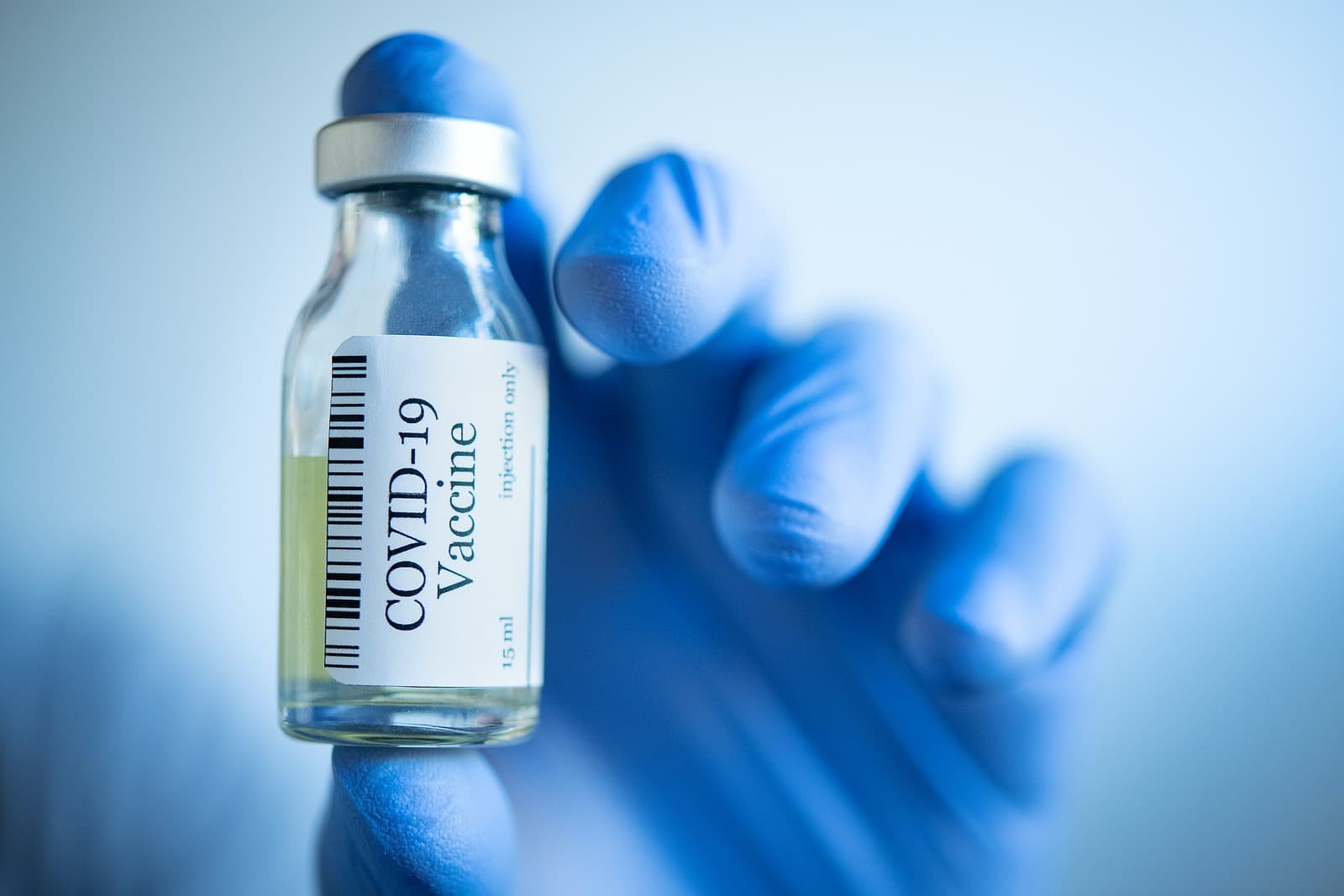 The Pfizer/BioNTech mRNA vaccine is on its way to millions of Americans. Front-line medical workers and vulnerable patients in long-term care facilities are first in line. Moderna's vaccine is close behind. It won't be that long before older people with underlying health problems will also be lining up for shots. Many want to know what they are in for when it comes to COVID vaccine side effects.
Anaphylactic Reactions Are Rare but Serious:
With two vaccines being shipped all across the country, tens of thousands of Americans are rolling up their sleeves. By now, most people are prepared for the most common reactions. (Keep reading to learn more about them.) A rare but worrisome side effect is also possible. There are a number of reports of anaphylactic allergic reactions, in which the immune system reacts quickly to the injection. In such cases, the individual may experience shortness of breath or the sensation of the throat closing, nausea, vomiting, diarrhea, hives, swelling of the lips, face or throat, dizziness, fainting, rapid heart rate or low blood pressure. 
The CDC recommends that everyone receiving the vaccine wait at least 15 minutes after getting the shot to make sure they are not reacting. People who have a history of severe allergic reactions should wait at least 30 minutes. Before anyone gets a COVID-19 shot, they should verify that the health care providers administering the vaccine have access to epinephrine and antihistamines in the event of a reaction. Anyone who does experience an anaphylactic reaction to the vaccine will be advised to skip the second dose.
Questions from Readers:
Visitors to this website have asked some tough questions. Here are just a few:
Yvonne wants to know if the Moderna and BioNTech/Pfizer vaccines are live vaccines. She asks:
"If so, are we contagious for some time after vaccination? How long after getting vaccinated will we be fully protected? I've heard about side effects and haven't seen information on these topics."
The mRNA vaccines are not made from live virus. People can't spread the coronavirus after getting an injection. It can take several weeks for full immunity. What we don't yet know is whether people who get vaccinated can catch the virus and become asymptomatic carriers. Can they spread COVID-19 to others, even if they are protected from the illness themselves? That is an as yet unanswered question.
Carolyn was likely bitten by a tick. That resulted in a serious condition called alpha-gal allergy. Eating mammal meat can cause a severe reaction. Read more about it at this link.
Here is Carolyn's question:
"I have an alpha-gal allergy and have anaphylactic reactions. I would like to know if the COVID vaccine is bovine or porcine based. Do you know or do you know how I can find out?"
The good news is that the mRNA vaccines are not cow (bovine) or pig (porcine)-based. But there is some concern about your prior anaphylactic reactions. You may have heard that two British health care workers who volunteered to get vaccinated in the Pfizer/BioNTech clinical trial experienced anaphylactic reactions.
It is unclear whether you would be at greater risk because of your alpha-gal allergy. To try to avoid severe COVID vaccine side effects, make sure that the health care workers who consider administering the shot are 1) aware of your allergy and prior anaphylactic reactions and 2) have epinephrine on hand in case you do experience any severe allergic reactions.
We received another question about allergic reaction to vaccines, related to the eggs used in preparing flu shots:
Q. I am unable to get the flu shot due to an allergy to egg lecithin. Will the COVID-19 vaccine have egg protein in it as well? I have asthma and am susceptible to bronchitis.
A. Both the Pfizer/BioNTech and Moderna vaccines use new mRNA technology, which completely bypasses the need for eggs in producing the vaccine.
When the time comes for you to get vaccinated, be sure to ask which vaccine you will be getting. If it is from Moderna or Pfizer/BioNTech, you won't need to worry about egg protein. It would be prudent for you to follow the same precautions we suggest above for Carolyn, however.
What Are Common COVID Vaccine Side Effects?
Most people want to know about possible side effects of the first vaccines to be approved. Dr. Moncef  Slaoui is the government's vaccine expert. He reports that 10 to 15 percent of the volunteers report reactions such as fever, chills, muscle or joint pain, headaches, arm pain and fatigue. Visitors to our website have shared their personal experience with the vaccines.
Visitors Relate COVID Vaccine Side Effects:
Susan says her experience with COVID vaccine side effects paralleled the flu shot:
"I am a volunteer in one of the vaccine trials. With the first dose, I experienced pain at the injection site, making it difficult to lift my arm. The effects lessened day by day. I felt muscle aches that interfered minimally with my activities for two days.

"With the second dose (one month later), I experienced joint and muscle aches with arm pain about 12 hours after the dose. All side effects disappeared within 24 hours after the second dose. My experience was similar to that from other vaccines I've received, such as flu and shingles."
Mary shares her Moderna vaccine experience:
"I volunteered for the Moderna study. The first shot left me with barely noticeable soreness in my arm. I couldn't tell from the first shot if I got placebo or vaccine.

"Twelve hours after the second shot, I developed headache, nausea, fatigue, and a fever (max 100.4). It lasted less than 24 hours. I took Excedrin and ondansetron for the nausea. I had to miss two days of work because I had to be fever-free for 24 hours before I could return.

"These side effects were worth it to get a 95 percent effective vaccine against the coronavirus. Of course, we won't know about the relatively rare 1 in a million side effects until we give the vaccine to millions of people. But we have to balance the potential risk of the vaccine against the known dangers of the virus.

"I have talked to several young, healthy people who got the virus and survived, but they were out of work for weeks, and some were hospitalized. So, even if your age group is not at high risk of death from coronavirus, if you get it, there is a good chance you will wish you had the vaccine instead."
A Different Vaccine Trial:
This person got a different kind of shot:
"I am in a Phase 2 trial of a vaccine being tested by Novavax. I received my second shot in the afternoon of October 12th and felt poorly the next morning, like I was coming down with the flu. Symptoms included a fever of 101, moderate muscle aches all over, mild nausea and general lethargy. I felt 95 percent better after 24 hours and a good night's sleep. After 36 hours I felt normal again."
Ann was "happy" she experienced side effects:
"I participated in the Pfizer vaccine trial. I had a couple of days of a very sore arm after the first shot. However, I had extreme soreness for a week after the second shot and then it finally was back to normal at the end of two weeks. I also ran a fever of 100 for 3 evenings following the second shot. I was just happy to know that I received the actual vaccine!"
Dara's report is reassuring about COVID vaccine side effects:
"I am in the Pfizer study for COVID vaccine. My reaction started after the second shot. Sore injection site and mild febrile reaction (low fever) overnight with chills and mild muscle aches. All symptoms resolved in 24 hours. I hope my experience indicates I actually got the vaccine and not placebo. For me personally, if this was the vaccine, I would do it again without hesitation."
The People's Pharmacy Perspective:
Hundreds of thousands of healthcare workers and older people will get the first mRNA vaccines over coming weeks. Time will tell whether there are other side effects to contend with. As visitors to this website share their COVID vaccine side effects, we will pass them on to you, our valued subscriber.
If you know someone who might be curious about COVID vaccine side effects, please pass this article along to them by scrolling to the top of the page and clicking on the icons for email, Facebook or Twitter. Thank you for supporting our work.