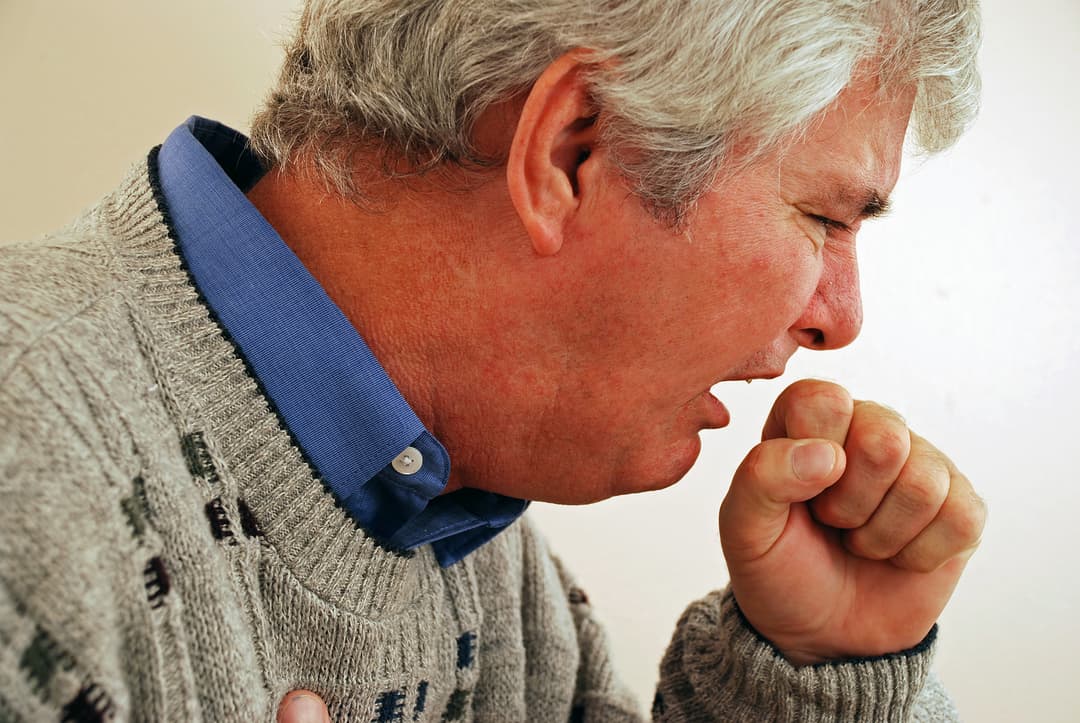 Sometimes a drug side effect gets overlooked because of ignorance, belief or just wishful thinking. That seems to be what has happened with a category of blood pressure medications called ARBs (angiotensin receptor blockers). One of the prime drugs in this class is valsartan (Diovan). Another popular ARB is losartan (Cozaar). Physicians and pharmacists may not realize that such drugs can trigger a cough. While such an unbearable cough is less common with ARBs than with ACE inhibitors like lisinopril, it can still be incredibly disruptive.
Here are some other medications in the same class.
 ARBs ON THE U.S. MARKET
Atacand (candesartan)
Avapro (irbesartan)
Benicar (olmesartan)
Cozaar (losartan)
Diovan (valsartan)
Edarbi  (azilsartan)
Micardis (telmisartan)
Teveten (eprosartan)
 DRUG COMBOS THAT CONTAIN AN ARB
Atacand HCT (candesartan and hydrochlorothiazide)
Avalide (irbesartan and hydrochlorothiazide)
Benicar HCT (olmesartan and hydrochlorothiazide)
Diovan HCT (valsartan and hydrochlorothiazide)
Exforge (valsartan and amlodipine)
Micardis HCT (telmisartan and hydrochlotothiazide)
Teveten HCT (eprosartan and hydrochlorothiazide)
Twynsta (telmisartan and hydrochlorothiazide)
ARBs Remain Ever Popular:
ARBs have been under a cloud the last few years. That's because there have been a great many recalls of drugs like losartan and valsartan. Just a few weeks ago we wrote about an FDA announcement regarding the recall of contaminated irbesartan. Here is a link. We suspect that headlines regarding nitrosamine impurities have scared patients and physicians alike.
That said, at last count over 11 millions Americans were taking losartan and another 2 million were taking valsartan. ARBs are still popular medications for the treatment of hypertension. Some clinicians believe ARS are safer than a related category of drugs called ACE inhibitors (benazepril, captopril, enalapril, fosinopril, lisinopril, quinapril, ramipril, trandolapril).
Many people complain about an ACE inhibitor-induced cough. It can be life changing. The cough is frequently uncontrollable. Visitors to this website have reported that this cough can make them throw up or pee in their pants. It may also keep them up at night. There is just such a story in this week's newsletter.
Doctors often switch patients from an ACE inhibitor to an ARB with the understanding that such drugs won't cause a cough. For many patients this works quite well, which is why many prescribers have assumed that ARBs don't cause a cough. Here are some stories that should change that perspective.
Did Losartan Cause the Cough?
Q. I have had a chronic dry cough for years. Workups with allergists, pulmonologists and even a gastroenterologist have not turned up the cause. Pulmonary function tests have ruled out asthma or COPD.

My prescriptions include metformin, glimepiride, simvastatin and losartan. The latest is Singulair for the cough, but it hasn't helped. Do you have any ideas? I'm feeling rather desperate.
A. Most doctors know that ACE inhibitor blood pressure medicines like lisinopril can cause a persistent cough. They may not pay attention to a drug like losartan, an angiotensin receptor blocker (ARB), because they perceive it as unlikely to trigger cough.
Research in rabbits does show that losartan is less likely than lisinopril to cause a cough (Journal of Physiology and Pharmacology, April 2013). Nonetheless, this does seem to be a possible, though less common, side effect of losartan.
Other readers have reported cough when taking an ARB, and the official prescribing information notes:
"Cases of cough, including positive re-challenges, have been reported with the use of losartan in postmarketing experience."
We don't know if losartan is causing your cough. However, it would make sense to ask your doctor if you could try a blood pressure medication that is neither an ACE inhibitor nor an ARB.
Other Readers Report coughs with an ARB:
"I also am suffering with a hacking cough 24/7. I was put on linsinopril and got no sleep because of the cough. I threw up my meals and had no control of my bowels when I had a coughing attack.

"I have now been put on a new medicine that is supposed to be better for me called Exforge, and so far I am having the same problem. I must take ten days and if I see no change then I am to see a Pulmonary specialist. S.
"I have been on many BP meds. Diovan (terrible cough) all of the ACE inhibitors can give you cough. I've tried all of them and cough all the time.  One that doesn't give me a cough is the metoprolol but it slowed my heart too much.  It also made me so tired. Then they tried Norvasc and my ankles and gums swelled.

Now I am on Tecturna and only 1.5 % of people are supposed to cough on this medicine. I cough non stop. As a result of the coughing I have pelvic prolapse and other issues because of the strain. My doc says it's better to cough than have a stroke.  I wish there was a better answer! Arlene
"I too have been consistently clearing my throat and gagging.  I've been taking Diovan 160 mg for 6 years.  I've been to the allergy clinic, ENT clinic, and family doctor.  I've tried sinus meds, sprays, acid reflux meds, and nothing helps."  Pat
 "I take Diovan and Plendil for high blood pressure as well as other medications for high cholesterol. I am plagued by a hacking cough. I have not been able to get any physician to consider this seriously; they all tend to dismiss the problem. I have tried to get them to change my medications but the response is usually "they all do that".

"My coughing is so loud and long that my wife has to leave the room when I start as she cannot stand to listen and watch me turn purple in the face. I bet that if one of my doctors had this themselves, they would think it was serious! W.S.
"I have been taking 160 mg. Diovan for two years after developing a cough with lisinopril. Six months ago I developed a cough which was diagnosed as a sinus infection. After two doses of antibiotics I still have the cough and was told it must be allergies, but I have never had allergies so I am sure it is the Diovan even though the doctors say it doesn't cause a cough.

"I have now put myself on a strong program of weight loss, exercise and meditation and have been able to reduce the Diovan to 80 mg. The cough is better (still there but not constant) so I am hoping if I continue my routine I can get off BP medicine all together.

"Why do doctors not recognize the relationship between Diovan and cough?" S.S.T.
Valsartan and Cough:
So what is the story on cough and ARBs? If you look at the official prescribing information for valsartan (Diovan) you will discover the following:
"In trials in which valsartan was compared to an ACE inhibitor with or without placebo, the incidence of dry cough was significantly greater in the ACE-inhibitor group (7.9%) than in the groups who received valsartan (2.6%) or placebo (1.5%)."
We think these numbers may be low. And indeed, the FDA offers this addendum:
 In a 129-patient trial limited to patients who had had dry cough when they had previously received ACE inhibitors, the incidences of cough in patients who received valsartan, HCTZ, or lisinopril were 20%, 19%, and 69% respectively
In other words, people who are sensitive to drug-induced cough can still experience this complication when switched to an ARB like valsartan (or presumably other ARBs).
Here are some other side effects of valsartan and other ARBs.
VALSARTAN (DIOVAN) SIDE EFFECTS (and other ARBs)
Dizziness, fatigue, low blood pressure
Cough
Headache
Upper respiratory tract infections, sinusitis, stuffy nose,
Digestive discomfort, diarrhea, stomach pain, back pain
Joint pain, arthritis
Swelling of the face, lips, mouth, tongue or throat (Requires immediate emergency medical treatment )
Potassium retention and buildup (hyperkalemia)
Kidney damage, liver damage
Hair loss
Share your own ARB experience below. If it is has worked perfectly without side effects we would like to know. If you developed a cough while taking an ARB we would like to read your story. You can also read about some other ways to manage hypertension by downloading our eGuide to Blood Pressure Solutions. You will find it in the Health eGuides section at this link.