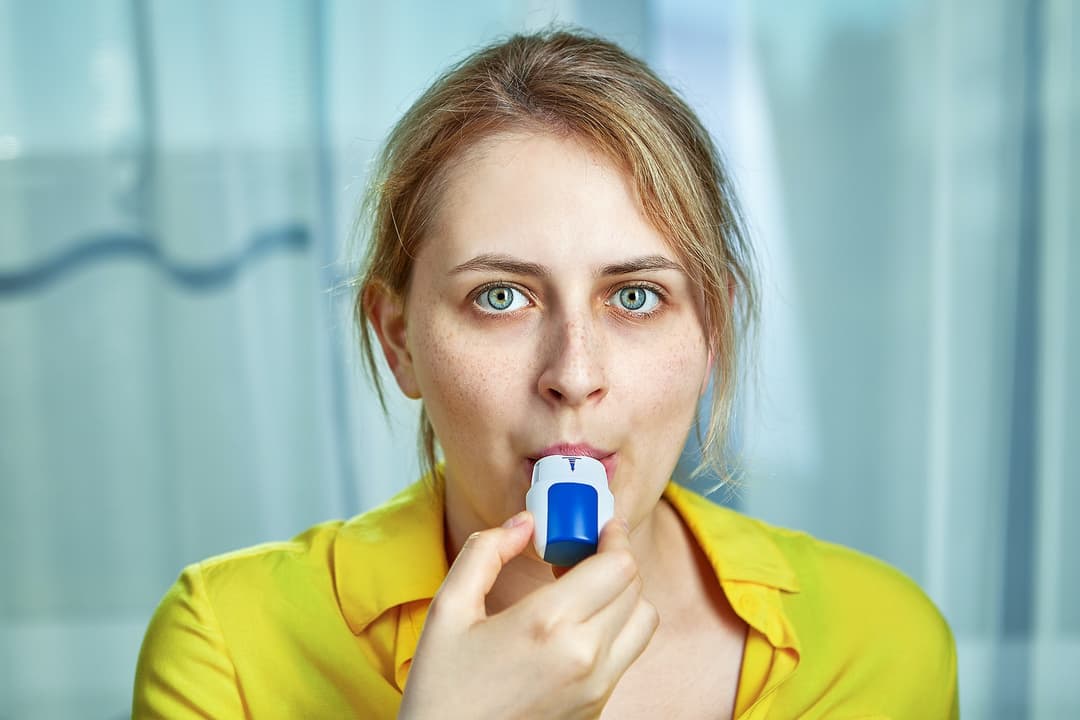 According to the CDC, chronic obstructive pulmonary disease (COPD) is surprisingly common. The experts say that at least 16 million Americans suffer with this challenging breathing problem.  We're talking about chronic bronchitis and emphysema. A TV commercial promotes Trelegy for COPD. Some people use this inhaler for asthma. Are there side effects people with COPD or asthma should know about?
Have You Seen the Trelegy for COPD Commercial?
Even if you do not have COPD you must watch the Trelegy commercial! It has a slogan: "The Power of 1-2-3." And that catchy tune is reminiscent of a 1970s number one hit by the Jackson 5!
You say that doesn't ring a bell. Here, take just a moment to click on this link to Dick Clark and the Best of Bandstand. I guarantee you will not be able to get "ABC" out of your head, which is probably the goal behind "The Power of 1-2-3."
Trelegy for COPD
Now watch the Trelegy for COPD commercial. Here is a link. Notice the similarity?  Kind of hard to get the "Power of 1-2-3" out of your head, wouldn't you say?
What Are the Side Effects of Trelegy for COPD?
This reader wants to know about hoarseness in particular:
Q. I take Trelegy daily for COPD. This drug has made me hoarse, but I am reluctant to take more medicine to treat a side effect. Is there a natural remedy?
Another reader with asthma has a similar question:
Q. Since I started using Trelegy for my asthma, my voice has been hoarse. I also feel hungry more often. Do other Trelegy users complain about these problems?
A. The powerful corticosteroid (fluticasone) in Trelegy is known to cause hoarseness (dysphonia) as a relatively common side effect. (In addition to fluticasone, Trelegy contains umeclidinium and vilanterol.)
You are not alone. Other readers have also reported hoarseness with inhaled steroids:
"I've been hoarse every day since I started using the Trelegy Ellipta inhaler. It's definitely to blame."
Other inhalers that are associated with hoarseness because of the inhaled corticosteroid include Advair (fluticasone, salmeterol), Breo (fluticasone, vilanterol) and Symbicort (budesonide, formoterol).
Another common complication of inhaled steroids is thrush. This yeast infection can occur in the mouth and throat. Corticosteroids can also increase appetite.
The manufacturer suggests that you rinse your mouth after using the inhaler. That may reduce the likelihood of hoarseness somewhat, but it may not solve the problem completely.
Other Trelegy Side Effects Especially With Long-Term Use:
• Headache
• Fungal infections
• Changes in taste; taste disturbance
• Paradoxical breathing problems (bronchospasm)
• High blood pressure
• Chest pain
• Irregular heart rhythms
• Potassium depletion
• Elevated blood sugar levels
• Osteoporosis/fractures
• Suppression of the immune system
• Cataracts and/or glaucoma
Hoarseness with Steroid Inhalers:
When strong corticosteroids like fluticasone are included in an inhaler, hoarseness is not an unusual complication. Here is a link to another article on this topic:
Then there is this post suggesting that hoarseness may be more common than most health professionals realize:
Steroid Inhaler Laryngitis (SIL) More Common Than Realized
We'll bet you have never heard of SIL (steroid inhaler laryngitis). It's supposed to be very rare. But a lot of readers report hoarseness from asthma or COPD inhalers.