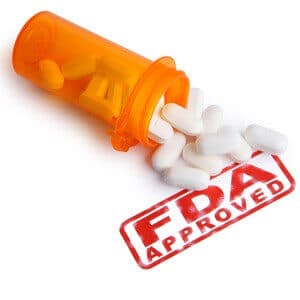 The Food and Drug Administration has expanded its recall of the blood pressure drug valsartan for the third time. On July 5th the European Medicines Agency issued an alert that Chinese-made valsartan contained a probable carcinogen called NDMA. At that time 22 European countries were impacted by the valsartan recall. Over the last month, the valsartan recall disaster has spread around the world.
FDA Warns, Then Updates and Updates Again:
A week later on July 13th the FDA announced a recall of several drug products containing the contaminated valsartan. The FDA updated its recall notification on July 17th and again on July 27th and again on August 2nd and again on August 9th that additional companies were involved.
"Camber Pharmaceuticals is recalling certain valsartan tablets because they contain the impurity N-nitrosodimethylamine (NDMA) in the active pharmaceutical ingredient (API). Hetero Labs manufactures the API for the Camber products using a process similar to Zhejiang Huahai Pharmaceuticals.

"Test results from Hetero Labs show the amount of NDMA found in its valsartan API exceeds acceptable levels; although it is generally lower than the amount discovered in the API manufactured by Zhejiang…

"Recalled valsartan products labeled as Camber may be repackaged by other companies. FDA will provide updates as more information becomes available."
Valsartan Drug Shortages!
Do you get the sense that this evolving valsartan recall disaster keeps evolving? Now we see that the FDA has added valsartan to its Drug Shortages list on August 3, 2018!
We're not surprised. The generic industry has consolidated. That means there are fewer manufacturers making raw ingredients and finished products. A great many of them are located abroad.
If a large company in China or India develops a problem, that can affect the supply of your medicines at a local Walgreens or CVS. We suspect that quite a few pharmacists are calling around looking for safe valsartan.
What Companies Are Involved in the Valsartan Recall Disaster?
According to the FDA, here are some of the companies affected:
Teva Pharmaceuticals labeled as Major Pharmaceuticals
Prinston Pharmaceutical Inc. labeled as Solco Healthcare LLC.
Teva Pharmaceuticals USA labeled as Actavis
AvKARE
Remedy Repack
A-S Medication Solutions LLC
Bryant Ranch Prepack Inc.
Lake Erie Medical, doing business as Quality Care Products LLC
NuCare Pharmaceuticals Inc.
Northwind Pharmaceuticals
H J Harkins Company
Proficient Rx LP
Hetero Labs Limited, in India, labeled as Camber Pharmaceuticals Inc.
We wrote about the worrisome implications of the valsartan recall disaster at this link. We fear that the FDA's ability to monitor generic drug manufacturing in countries like China and India leaves a lot to be desired.
"The amounts of NDMA found in the recalled batches of valsartan exceeded these acceptable levels. The agency wanted to put some context around the actual potential risk posed to patients who used versions of valsartan that may have contained high levels of NDMA. Based on records from the manufacturer of the recalled valsartan, some levels of the impurity may have been in the valsartan-containing products for as long as four years."
That's right…"as long as four years."
How Are Americans affected by the valsartan recall disaster?
Hundreds of thousands of patients are likely impacted by this recall mess. Pharmacists will be trying to find people uncontaminated valsartan. Others will likely be switched to drugs in the same class. They include:
Irbesartan
Losartan
Olmesartan
Telmisartan
Take Home Questions:
We find this whole valsartan recall disaster worrisome for several reasons. How did this problem persist for four years without the FDA detecting it? Are there other ticking time bombs out there that the FDA hasn't even considered?
Will people exposed to NDMA in contaminated valsartan be at greater risk of developing cancer? Will anyone bother to find out? We suspect that neither the FDA nor the Chinese drug company that is responsible for the contaminated valsartan will ever do the research necessary to answer that question. It could take decades and cost tens of millions of dollars.
How can Americans trust the Food and Drug Administration to protect them from foreign-made pharmaceuticals? The FDA's inspection process is very different in other countries. For one thing, the agency has to notify the governments and the companies well in advance of inspections. In the U.S., FDA inspections are unannounced.
Learn more about these and other concerns by listening to our recent podcast. You can listen to the streaming audio or download the mp3 file for free at this link.
Share your own thoughts about the valsartan recall disaster in the comment section below.