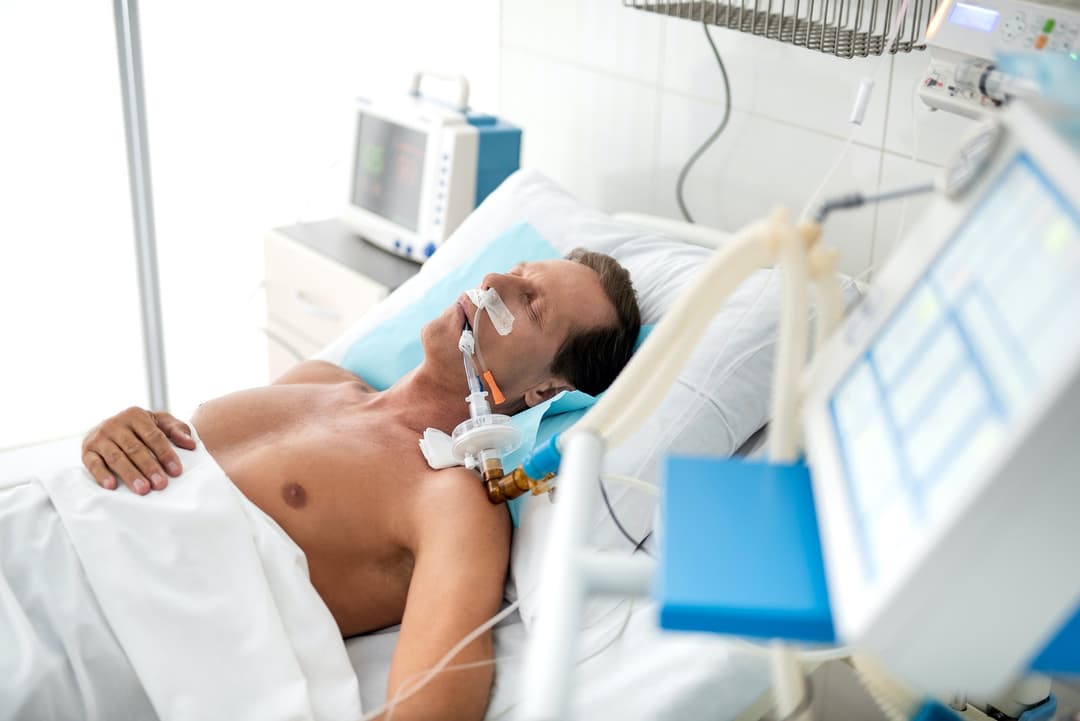 How well does the FDA assess the risks of medical devices? A study published in JAMA Internal Medicine (July 26, 2021) analyzed a random sample of 1000 adverse event reports in the FDA's MAUDE database.  MAUDE stands for Manufacturer and User Facility Device Experience. Shockingly, the researchers discovered that more than one in five problems resulting in death were misclassified. We think the FDA fails the American public when it comes to medical device monitoring!
Death and Medical Devices:
We rely on medical devices to keep us alive. That is especially true for things like ventilators, aortic valves, heart defibrillators, pacemakers and insulin infusion pumps. Most health professionals and patients assume that the FDA sets a very high bar for approval of such equipment and that the agency monitors adverse events attentively. We fear that the FDA fails on both counts.
Here is how the researchers introduce their report in JAMA Internal Medicine: 
"Before marketing, the clinical trial evidence supporting medical device approval is often limited; postmarket surveillance provides additional evidence on safety and effectiveness. For the highest-risk (class III) medical devices, the US Food and Drug Administration (FDA) requires premarket approval and the submission of clinical data for the agency to review. However, premarket approval is often based on a single, small, nonrandomized study with a short period of follow-up…Thus, postmarket surveillance allows for longer-term follow-up of a larger and more diverse group of patients than those enrolled in premarket trials."
Translation:
The FDA approves the sale of medical devices based on "limited" data. That alone is shocking. The agency then depends upon "longer-term follow-up" once the products are on the market. In theory, this allows the FDA to catch problems after they occur. I find that less than reassuring. How about you?
But wait, it gets much worse. The new study notes that the FDA relies on device manufacturers, distributors, physicians, patients, hospitals and other health care facilities to submit reports of problems to the MAUDE database.
The FDA Fails on Follow-up:
The FDA only investigates reports involving deaths. Guess what? It turns out that the manufacturers, hospitals and health professionals have figured out a way avoid FDA scrutiny. All they have to do is eliminate the word "death."
Here are the results of the latest investigation:
"For the overall sample, the percentage of reports with deaths that were not classified as deaths was 23%, suggesting that approximately 31,552 reports in our sample had deaths that were classified in other categories."
So, when is a death not a death? In the FDA's MAUDE reporting system, too often a death is not a death if it involves a medical device. Doesn't this seem like a serious flaw in the FDA system? If the agency only investigates deaths caused by medical devices, but almost one fourth of the adverse events are mischaracterized, then we think the FDA fails the American public when it comes to medical devices.
FDA Fails on Ventilators:
You have no doubt heard a lot over the last year about ventilators. First there were shortages of these medical devices because of the COVID pandemic. Now, though, there is a different problem.
Philips is a Dutch technology company that makes medical devices including ventilators. There is a recall of the V60 and V60 Plus ventilators because these devices may sometimes deliver reduced oxygen.
"lower oxygen flow rate…could lead to serious adverse events, including death." 
The last thing a COVID patient on a ventilator needs is less oxygen.
The FDA Fails on CPAP machines:
A less urgent problem involves CPAP machines. The same Dutch company, Philips Respironics, has recalled millions of devices because foam used to dampen the noise deteriorated. As a result, some people may have inhaled toxic particles or off-gas chemicals.
"Philips Respironics has voluntarily recalled certain ventilators, BiPAP, and CPAP machines due to potential health risks. The polyester-based polyurethane (PE-PUR) sound abatement foam, which is used to reduce sound and vibration in these affected devices, may break down and potentially enter the device's air pathway. If this occurs, black debris from the foam or certain chemicals released into the device's air pathway may be inhaled or swallowed by the person using the device."
There is now a shortage of devices used by people with chronic obstructive sleep apnea.
FDA Fails on Heart Pumps:
"Thousands of Patients Were Implanted With Heart Pumps That the FDA Knew Could Be Dangerous

"Inspectors repeatedly found manufacturing and device quality problems with the HeartWare heart pump. But the FDA did not penalize the company, and patients had the device implanted on their hearts without knowing the facts."
This heart pump was implanted in almost 20,000 patients.
Here is where it gets crazy:
"As HeartWare and Medtronic failed inspection after inspection and reports of device-related deaths piled up, the FDA relied on the device makers to fix the problems voluntarily rather than compelling them to do so."
Patients, cardiologists and surgeons rely on the FDA to approve medical devices that are safe and effective. But we have learned over the last few years that the FDA fails us far too often. Here is a link to the Aug. 5, 2021 ProPublica Investigation.
The People's Pharmacy Podcast on Medical Devices:
This isn't the first time we have complained about how the FDA fails us when it comes to medical devices. We interviewed Jeanne Lenzer about her book:  The Danger Within Us: America's Untested, Unregulated Medical Device Industry and One Man's Battle to Survive It.
Show 1123: What Are the Unexpected Dangers of Medical Devices?
The FDA does not require clinical trials before it approves most medical devices. The consequences can be frightening. In this broadcast, learn what should be done?
You can listen by clicking on the arrow inside the green circle under Jeanne Lenzer's photo.