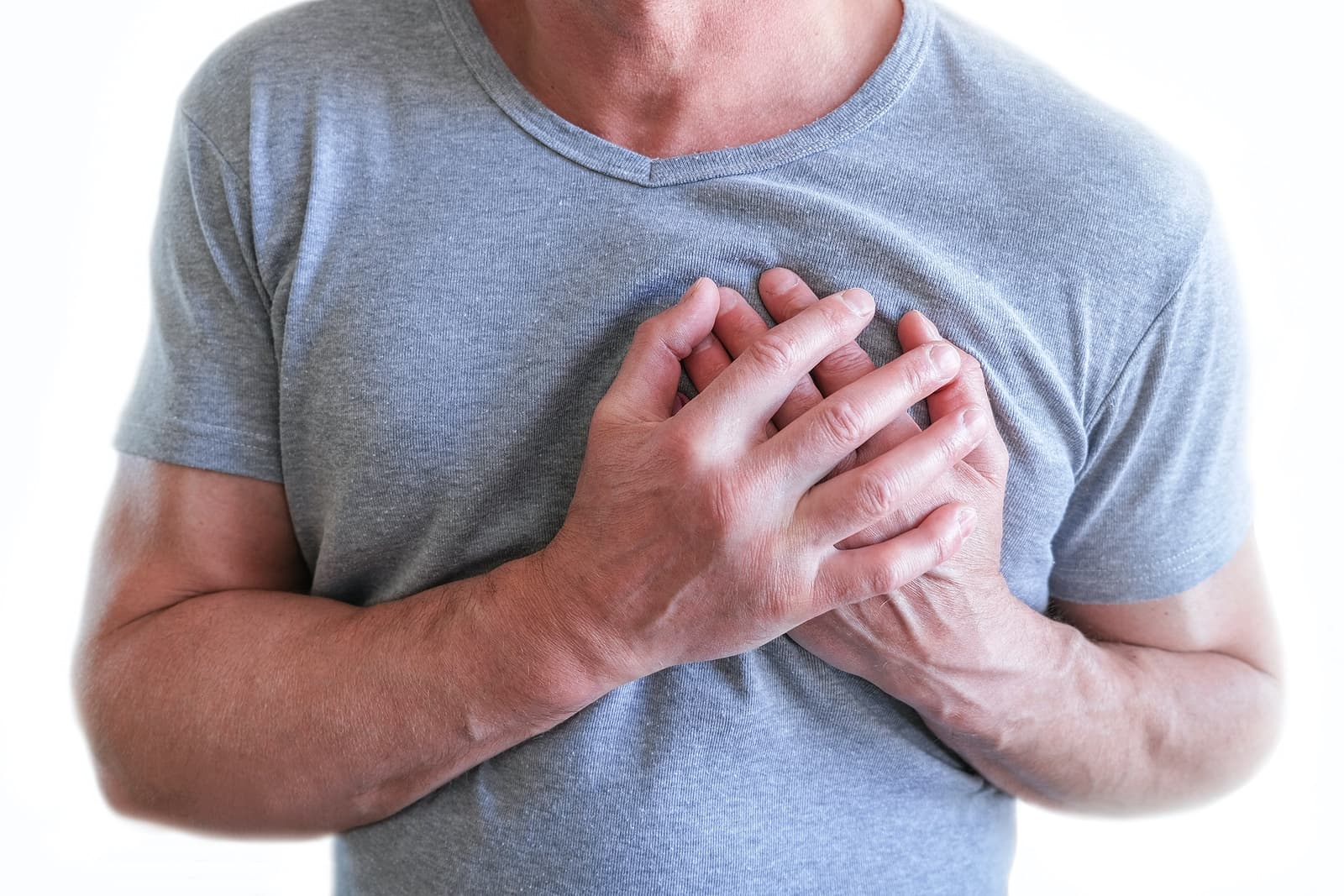 There is good news, at last, regarding COVID. According to the CDC, the number of Americans hospitalized with COVID-19 has reached the lowest level since the pandemic took off. Hospitals are one of the few places where accurate infection data are tracked and reported to the CDC. At its peak in January, 2022, there were over 150,000 new weekly hospital admissions. In its latest report, the CDC registered 8,256 weekly admissions. Most people think of COVID-19 as a respiratory infection because the effects on the lungs are so dramatic. Perhaps they assume that once patients recover from COVID-19, they get on with their lives with no residual complications. However, several studies contradict that belief. Instead they demonstrate that the long-lasting cardiac effects of COVID-19 are truly worrisome.
Cardiac Effects of COVID-19:
Stiffer Arteries After COVID-19:
A small study published in the Journal of Clinical Medicine reveals that arteries become stiffer after COVID-19 infection. The healthy, young volunteers had participated in laboratory studies before the pandemic began (Journal of Clinical Medicine, March 8, 2023). Researchers used the same protocols to measure arterial stiffness and central hemodynamics after the participants recovered from mild COVID infections. As a result, the volunteers basically served as their own controls.
None reported serious complications from their illness. However, the investigators found that two to three months after recovery, the volunteers' arteries were significantly stiffer.
The authors conclude that there is
"a widespread and long-lasting pathological process in the vasculature following the mild COVID-19 infection."
Although it is unclear if these changes are permanent, if they are, they could be troublesome. Arterial stiffness tends to increase with aging and may contribute to cardiovascular complications later in life.
Dangerous Blood Clots Show Up in a British Study:
A British study published in the journal Heart compared 20,000 COVID patients to similar people who had not been infected (Heart, Oct. 24, 2022). Those who had been diagnosed with COVID had three times the risk of a dangerous blood clot in the veins following recovery. That held even for those who had not required hospitalization.
People hospitalized with COVID were 28 times more likely to suffer a deep vein thrombosis, 22 times more likely to develop heart failure and almost 18 times more likely to have a stroke than uninfected individuals. The elevated risk was especially high in the first month after infection, but it may last for up to a year.
Los Angeles Sees a Rise in Heart Attacks:
A separate study published in the Journal of Medical Virology analyzed data from Cedars-Sinai Medical Center in Los Angeles (Journal of Medical Virology, Sept. 29, 2022). Although the rates of heart attacks had been gradually declining for several years before the pandemic, they rose sharply starting in 2020. The increase was greatest in relatively young adults from 25 to 44. According to the researchers, the heart attack death rate is now 30 percent higher than expected in that age group. People over 65 are dying of heart attacks nearly 14 percent more often than expected. The scientists hypothesize that a combination of stress and virus-induced inflammation may account for these cardiac effects of COVID-19.
Studying the Coronavirus and the Heart:
In one of the earlier studies, researchers analyzed MRIs of the hearts of 200 people (JAMA Cardiology, July 27, 2020). Half of them had recovered from COVID-19 and the other half were matched for age and sex but had not been infected.
They were young adults to middle-aged. The average age was 49. These were relatively healthy people. Many of the COVID patients had caught the infection while on ski vacations.
Of the 100 people infected with the coronavirus, 67 recovered at home. A third required hospitalization and only two required mechanical ventilation. 18 patients had no symptoms and 49 had "minor to moderate symptoms."
What Were the Cardiac Effects of COVID-19?
The researchers found that more than three quarters of the recovered patients had structural changes in their hearts after infection.
These cardiac effects of COVID-19 included:
"…myocardial inflammation (defined as abnormal native T1 and T2 measures), detected in 60 patients recently recovered from COVID-19 (60%), followed by regional scar and pericardial enhancement. Findings on classic parameters, such as volumes and ejection fractions, were mildly abnormal."
In addition to cardiac inflammation, many infected patients also had elevated levels of troponin, a biomarker used to detect cardiac damage from a heart attack.
The authors note:
"…our findings reveal that significant cardiac involvement occurs independently of the severity of original presentation and persists beyond the period of acute presentation, with no significant trend toward reduction of imaging or serological findings during the recovery period."
What that means is that patients who were not all that sick from the coronavirus experienced heart damage. And the heart inflammation persisted after recovery from the infection. Many of these "recovered" patients experienced unusual chest pain, palpitations, shortness of breath and general exhaustion. When the heart muscle suffers such damage, the heart can no longer pump blood as efficiently as it should.
The Deadly Cardiac Effects of COVID-19:
Another previous study looked at heart tissue in older people who had died from COVID-19 (JAMA Cardiology , July 27, 2020).  More than half of them had high levels of the coronavirus in their heart tissue. It appears that the virus can set up housekeeping in the heart and start replicating itself.
An editorial in the same issue of JAMA Cardiology suggests that:
"These new findings provide intriguing evidence that COVID-19 is associated with at least some component of myocardial injury, perhaps as the result of direct viral infection of the heart."
These cardiologists worry that the damage seen in these studies could foretell "new-onset heart failure and other cardiovascular complications."
They state that:
"…we are inclined to raise a new and very evident concern that cardiomyopathy and heart failure related to COVID-19 may potentially evolve as the natural history of this infection becomes clearer."
What Is the Future of Cardiac Effects of COVID-19?
At last count, roughly 625 million people around the world have tested positive for COVID-19. The US has had over 97 million cases and that might be an undercount. If the research published in JAMA Cardiology holds up, millions of people could have some degree of heart damage. That's even if they were not very ill from the coronavirus.
We don't know how long the inflammation will last. Unfortunately, the recent studies suggest that it may cause trouble for at least a year following infection.
What Do You Think About the Cardiac Effects of COVID-19?
Many Americans believe that the overwhelming majority of people recover from COVID-19 without any lasting harm. This research suggests otherwise. Many of the study participants did not know that they had heart inflammation or damage until they were tested by cardiologists with sophisticated imaging.
We would like to read your thoughts on these new studies. Please submit them to the comment section below. And if you think this article is worth sharing please send it to friends and family via the email icon at the top of the page or include it in a message on Twitter of Facebook. Thank you for your support.