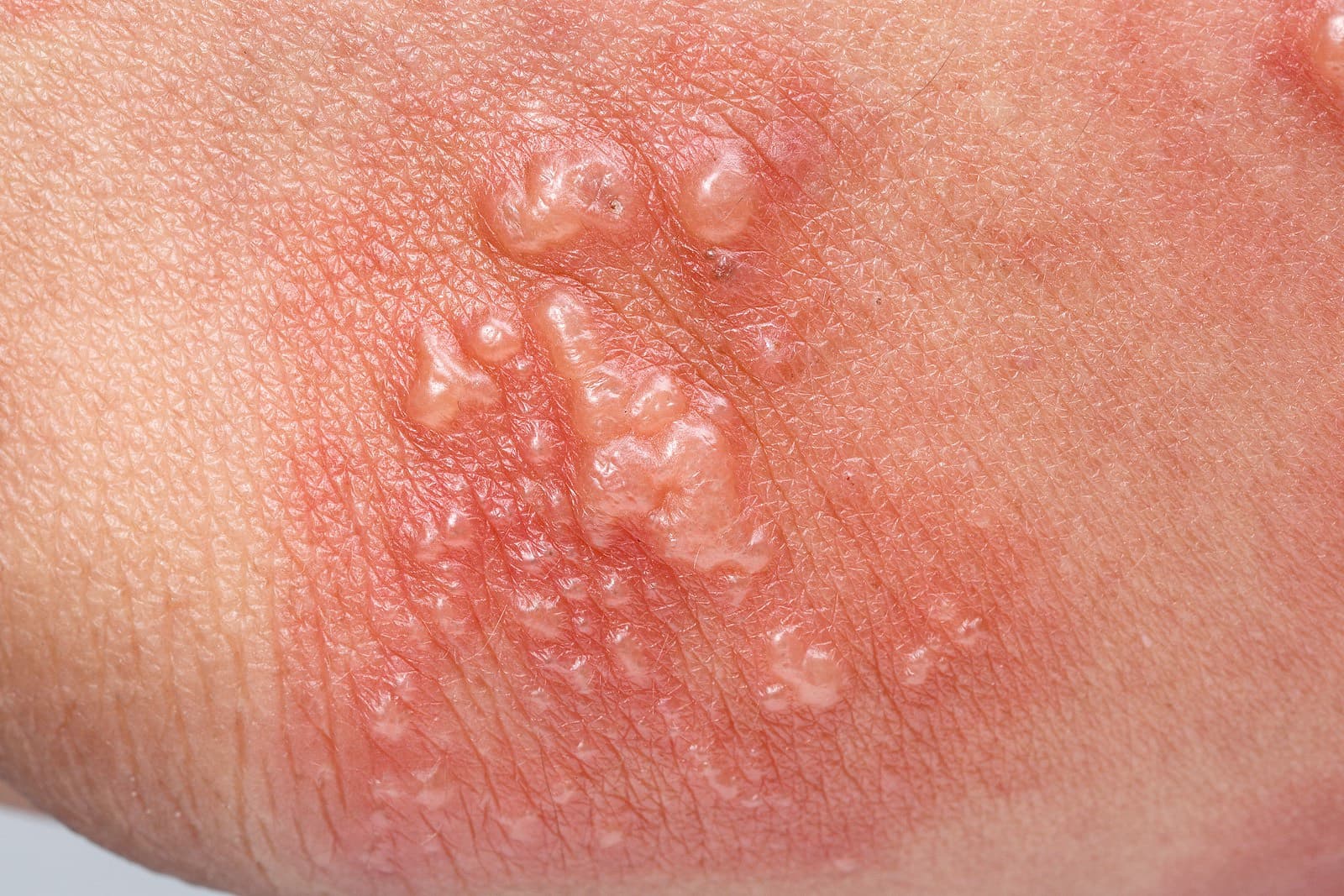 Cimetidine (Tagamet) was the first prescription H2 antagonist to ease symptoms of heartburn and heal ulcers. It was introduced in the U.S. in 1977 as a prescription medication. This drug became a giant success until ranitidine (Zantac) came along and captured the market. Now, ranitidine is gone because of concerns about nitrosamine contamination. But cimetidine still doesn't get a lot of respect. That's a shame. This inexpensive OTC heartburn medicine is available without a prescription. Maybe there will be renewed interest in Tagamet for warts and shingles if this reader is right.
Q. Have you ever heard of the heartburn medicine cimetidine being used for shingles? According to my European colleagues it is prescribed off-label for this purpose.
A. We searched high and low for research to support this unique strategy. There do not appear to have been randomized controlled trials of cimetidine (Tagamet) for this purpose. We did, however, find an interesting case series in The New England Journal of Medicine (Feb. 2, 1984) suggesting some benefit from this acid suppressor.
We also located an article in the Canadian Medical Association Journal (Dec. 15, 1983) titled:
"Herpes Zoster: Treatment with Cimetidine." 
Herpes zoster is the virus that leads to shingles. It occurs as a result of exposure to chicken pox as a child. The virus hides for decades and when the immune system is no longer able to keep it at bay the virus can cause an extremely painful skin rash that can last for weeks.
The physicians report on a case of faster healing with Tagamet:
"This case report supports the clinical observation of van der Spuy and associates that cimetidine may be effective against herpesviruses. In our patient vesicles erupted for 7 days, so that slow healing was expected. However, the rate of healing was accelerated in the remainder of the active phase and in the resolution phase while the patient took cimetidine, with a resultant decrease in the usual total course of herpes zoster from the expected 49 days or longer to 17 days. Further studies on the efficacy of cimetidine against herpes viruses need to be performed."
As far as we can tell, researchers have not followed up on this recommendation. Drug companies seem unwilling to carry out such studies since cimetidine is available as an inexpensive OTC generic heartburn medicine. And no one at the NIH seems enthusiastic about supporting such a simple solution to a horrible problem.
A Reader Wants To Know the Dose of Tagamet?
We first wrote about cimetidine for shingles in 2020. We recently received this question from a visitor to this website:
Q. While searching for treatments for shingles I found your website. One article described the heartburn medicine Tagamet as having a positive impact. You did not mention anything about the correct dose. Can you give us any more information about how much Tagamet to take for shingles?
Here is our answer about Tagamet for warts AND shingles:
A. It will come as a shock to most health care practitioners to learn that the heartburn medicine cimetidine has shown activity against shingles. This painful skin condition is linked to infection with chickenpox (varicella-zoster) earlier in life.
When the immune system weakens, the virus can be reactivated and cause a rash. Antiviral drugs such as acyclovir (Zovirax), famciclovir (Famvir) and valacyclovir (Valtrex) can discourage viral replication and speed healing if given as soon as the rash appears.
A reader of this column notified us several years ago that his medical colleagues in Europe prescribed cimetidine off label to treat shingles and zoster-associated pain (ZAP). Unlike antivirals, this ulcer drug affects the immune system (Canadian Family Physician, Feb. 1994). Here is how the authors describe the dosing schedule:
"One study compared HZ [herpes zoster or shingles] patients receiving 400 mg of cimetidine taken orally three times daily with a control group receiving analgesics. Cimetidine was found to accelerate complete healing of cutaneous lesions significantly compared with the control group (12 versus 21 days, respectively), and to shorten the time to achieve onset of pain relief (3 versus 6 days), as well as complete pain resolution (14 versus 26 days). However, as only 16 patients were evaluated, it is difficult to predict the validity of these findings in the general population. While anecdotal reports show some intriguing results with cimetidine in HZ, well-designed, controlled studies to define its exact role are lacking."
Prescription Dosing of Cimetidine:
The 400 mg dose of cimetidine cited above is much higher than the usual OTC heartburn dose (200 mg). The prescription dose of cimetidine for ulcers is 400 mg every 12 hours. The prescription dose for GERD (gastroesophageal reflux disease) is 800 mg twice a day or 400 mg four times a day for three months.
Researchers offering case reports of success with cimetidine against shingles have called for robust clinical trials. To date, however, such studies do not appear to have been conducted. It disheartens us to discover that neither pharmaceutical companies nor public health authorities are willing to fund high-quality research to find out if cimetidine really can shorten the duration of a painful shingles attack.
Tagamet for Warts?
Supporting cimetidine's antiviral action, there are studies showing that Tagamet may help eliminate warts in children. Warts are caused by the human papillomavirus.
In truth, we have not been able to find any evidence that cimetidine has the ability to directly "kill" the viruses that cause warts or shingles. But there is evidence that this drug has immunomodulatory effects. That is to say it can enhance the immune systems ability to fight off certain viruses.
There are so many wart remedies it is hard to know where to start or stop. Castor oil applications are highly recommended by our readers. But one of the few treatments that have actually been tested is taking Tagamet for warts.
This research has been published in numerous dermatological journals. We consider this a "home remedy" because it is a novel use for this popular heartburn medicine.
One study found that more than 80 percent of treated patients had a significant response, though it did take six to eight weeks to see improvement (Archives of Dermatology, June, 1996; Annals of Pharmacotherapy, July, 2007). The dose was 30 mg/kg/day. To calculate weight in kg, divide the weight in pounds by 2.2. We always encourage people to consult their health professional before self-treating with a medication for an off-label use.
Other studies have not had such success. Flat warts seem to respond better than raised ones.
How Tagamet might work remains elusive, though one theory has it the drug alerts the immune system so the body attacks the virus that causes warts.
Although a number of case studies and open label trials have produced quite positive results in children, traditional randomized controlled trials in which patients' parents do not know whether the child is receiving cimetidine or placebo have been unimpressive. Sadly, though, there have not been that many well-controlled trials testing Tagamet for warts. That is really disappointing.
"Cimetidine, as an H2R antagonist, reverses the histamine-mediated immunosuppression, as it has powerful stimulatory effects on the effector functions of neutrophils, monocytes, macrophages, DCs, NK cells, NKT cells, Th1-, Th2-, Th17-, and CD8+cytotoxic T cells. However, cimetidine reduces the regulatory/suppressor T cell-mediated immunosuppression. Experimentally, cimetidine potentiate some immunologic activities in vitro and in vivo. The therapeutic potentials of cimetidine as an immunomodulatory agent were also investigated in a number of human diseases (such as cancers, viral warts, allergic disorders, burn, and bone resorption) and vaccination."
"Results: Systemic immunotherapeutic modalities commonly used in the treatment Echinacea, propolis, oral retinoids, glycyrrhizinic acid, levamisole, cimetidine, and zinc sulfate have all been reported as effective treatment modalities for different types of warts.

"Conclusion: Immunotherapy has emerged as one of the most important therapeutic modalities for warts. Such treatment is required not only for recalcitrant or multiple lesions, but also in the majority of treated cases."
What Do You Do for Warts?
Please share your experience with warts. What has been most effective? Have you ever tried Tagamet for warts? What about cimetidine for shingles? We do not understand why investigators do not put more effort into such simple approaches for these hard-to-treat viral infections.
Do you love to read about the science behind home remedies. Our eGuide to Favorite Home Remedies provides just such evidence. We know that many health professionals place little stock in such approaches. But there is a surprising amount of science to support many simple approaches that are inexpensive. You can find this electronic resource in our Health eGuide Section.