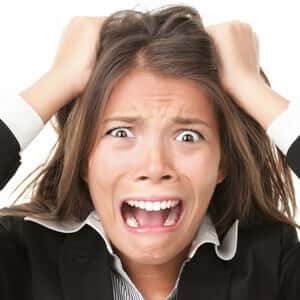 Antidepressants like desvenlafaxine (Pristiq), duloxetine (Cymbalta), sertraline (Zoloft) and venlafaxine (Effexor) have become extremely popular. Millions take such drugs regularly. We have even seen commercials for online prescribing services. You can get a prescription for an antidepressant without even seeing a doctor. When such medications are prescribed, clinicians do not always warn patients that discontinuing the pills can be challenging. Stopping duloxetine (Cymbalta) too quickly can lead to some scary side effects, as this reader relates:
Q. No one ever told me just how hard it would be to come off Cymbalta. I have constant brain zaps and ringing in my ears. I get angry and break out in fits, yelling then crying.

Sunlight hurts my eyes and loud noise makes me crazy. I'm dog-tired with no energy, but I can't sleep. If I do happen to sleep I get stuck in a world between awake and dreaming where my dreams seem real and most of them are nightmares.

Am I losing my mind? I wonder if I need to be committed.

My family is scared and unsure how to help. My 7-year-old daughter cries to me, "Please don't leave me, mommy. I don't want you to die!" It's breaking my heart.

I have been on Cymbalta since 2009. I was taking 120 mg a day and dropped the dose to 90 to 60 to 30 mg to now nothing. I'm a mess and I can't live this way. I lost my job because I flipped out on my boss. How can I move forward to find another job when I feel so ill? I keep hoping for this nightmare withdrawal to end.
Stopping Duloxetine (Cymbalta) Requires Patience:
A. Duloxetine (Cymbalta) is prescribed for anxiety, depression and pain. The FDA acknowledged a "Cymbalta discontinuation syndrome" in 2009. Unfortunately, symptoms such as severe mood swings, brain zaps and neurological problems might last for weeks or in some cases months.
Perhaps you reduced your dose too quickly. You may need a much more gradual withdrawal regimen under close medical supervision to wean you off this medicine.
One of our most popular articles is titled:
How To Stop Duloxetine (Cymbalta) Without Withdrawal Symptoms
Our readers provide a variety of suggestions for gradual tapering to reduce the likelihood of triggering "discontinuation syndrome." We hope you find this article helpful. Remember, though, always collaborate with a medical professional who understands the challenges of the withdrawal process.