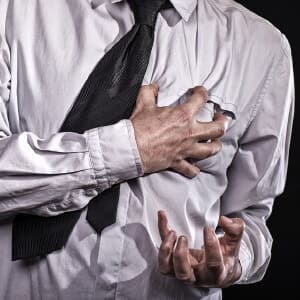 Smart phones have become valuable diagnostic tools, especially for cardiologists.
A case study published in JAMA Internal Medicine describes a 62-year-old-man who began to feel faint during daily exercise. In his doctor's office, an electrocardiogram of his heart was normal, as was an echocardiogram.
His doctor suggested he purchase a device called AliveCor cardiac monitor to use with his smart phone. The patient used the device during one of his exercise-induced episodes and the recording made by AliveCor permitted his heart rhythm abnormality to be diagnosed.
The arrhythmia was traced to the right ventricular outflow tract and was successfully treated with ablation. Subsequently, he had no further irregular heart rhythm problems.
The authors conclude that AliveCor is a readily available inexpensive cardiac monitoring device that may improve diagnosis of irregular heart rhythms.