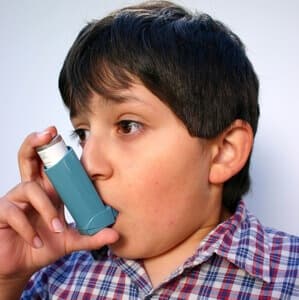 What took the FDA so long to issue a montelukast warning about serious neuropsychiatric reactions? We are constantly amazed that the Food and Drug Administration moves so slowly when it comes to serious adverse drug reactions. The journal BMC Clinical Pharmacology (March 17, 2008) concluded:
"A possible signal for montelukast and psychiatric adverse drug reactions was found, which should be further explored."
It took the FDA quite a long time to put some teeth in the montelukast warning. Earlier this month it issued its highest warning…a black box! This reader confirms that the montelukast warning is appropriate.
No Longer a Moody Teenager:
Q. My 14-year-old son had been on the asthma drug Singulair for several years when he was diagnosed with depression. The doctor suggested prescribing an antidepressant.

When I searched online, I found out that depression is a side effect of Singulair. Several individuals reported suicidal tendencies and severe mood swings in addition to depression.

My son has been off Singulair for about three weeks and is a happy boy again. He's not even a moody teenager!
A. Reports of a link between montelukast (Singulair) and depression have been surfacing for more than a decade. In 2008, the FDA issued a preliminary montelukast warning that this drug for hay fever and asthma might cause agitation, sleeping problems or depression.
Now, the agency is emphasizing the connection with a black box montelukast warning in the prescribing information. According to the FDA, people should stop montelukast and see a health care professional if they develop:
Agitation
Attention problems
Depression
Confusion
Anxiety
Memory problems
Obsessive-compulsive symptoms
Trouble sleeping
Suicidal thoughts or behaviors
Here are some selected excerpts from the FDA News Release (March 4, 2020) announcing the montelukast warning: 
"The boxed warning advises health care providers to avoid prescribing montelukast for patients with mild symptoms, particularly those with allergic rhinitis."

"We recognize that millions of Americans suffer from asthma or allergies and rely on medication to treat these conditions. The incidence of neuropsychiatric events associated with montelukast is unknown, but some reports are serious, and many patients and health care professionals are not fully aware of these risks," said Sally Seymour, M.D., director of the Division of Pulmonary, Allergy and Rheumatology Products in the FDA's Center for Drug Evaluation and Research."

"As part of its review, the FDA re-evaluated the benefits and risks of montelukast as the treatment landscape has evolved since the drug was first approved in 1998. Based upon this assessment, the FDA determined the risks of montelukast may outweigh the benefits in some patients, particularly when the symptoms of the disease are mild and can be adequately treated with alternative therapies."
What has your experience been with Singulair? Has it worked well for symptom relief? Have you experienced any side effects? Please share your story in the comment section below.