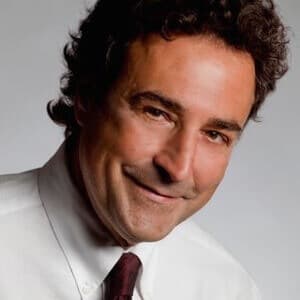 Television ads warning men of the dangers of "low T" (inadequate testosterone) have become commonplace, but they rarely explore the risks of taking testosterone replacement medications. That may be partly because, like hormone replacement therapy for women years ago that supplied estrogen and progesterone, testosterone treatment has not been fully studied.
It isn't necessary to use testosterone medications, however, to get the benefits of more balanced hormone levels. Dr. John La Puma offers men a way to boost testosterone naturally with adjustments to what they eat and how they exercise. The side benefits are a more appealing physique and better health overall, as well as a turbo-charged sex life.
What to Eat for More Testosterone
Find out what foods should be a regular part of a testosterone-friendly diet, where to find strong vegetables, and why you should "tart up" your carbs. Why is citrus water good for the metabolism?
You'll also learn the symptoms of low testosterone levels and how to judge if your new eating plan is making a real difference. And women can learn what to say to encourage the men in their lives to make changes.
This Week's Guest:
John La Puma, MD, is board-certified in internal medicine and medical director of the Chef clinic in Santa Barbara, CA. He taught the first nutrition and cooking course for medical students in this country, and he cofounded the ChefMD video series.
His previous book, Chef MD's Big Book of Culinary Medicine was a New York Times bestseller. His most recent book is Refuel: A 24-Day Eating Plan to Shed Fat, Boost Testosterone, and Pump Up Strength and Stamina.
His website is drjohnlapuma.com/blog
Other links of interest include:
Dr. La Puma's New York Times Op-Ed on Men's Health and Low T
The REFUEL page for foods, freebies, how-tos, products
The REFUEL Minute YouTube playlist
What Women Should Know About a Man's Low T
ABC Coverage of Crisis in Men's Health and Refuel
Listen to the Podcast:
The podcast of this program will be available the Monday after the broadcast date (January 3, 2015). The show can be streamed online from this site and podcasts can be downloaded for free for four weeks after the date of broadcast. After that time has passed, digital downloads are available for $2.99. CDs may be purchased at any time after broadcast for $9.99.