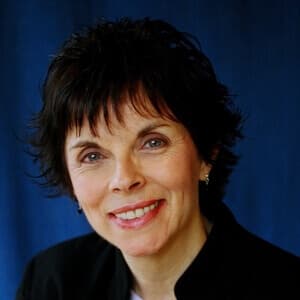 Are you deficient in magnesium? Chances are you've never thought about it. Magnesium is a fascinating mineral that every cell in the body uses for a variety of activities. Yet very little attention is paid to this nutrient.
Learn why magnesium is so vital and how to tell if your levels might be low. Which medications can deplete magnesium stores, and how can you get enough? Find out why magnesium might help heal migraines, diabetes, fatigue, high blood pressure, heart disease, asthma and a multitude of other disorders.
This Week's Guests
Carolyn Dean, MD, ND, is on the medical advisory board of the Nutritional Magnesium Association. She is author of The Magnesium Miracle. Her websites are www.drcarolyndean.com and www.rnareset.com. The photo is of Dr. Dean.
Tieraona Low Dog, MD, is Director of Fellowship for the Arizona Center for Integrative Medicine and Clinical Associate Professor of Medicine at the University of Arizona. She has served as Chair of the United States Pharmacopeia Dietary Supplements-Botanicals Expert Committee.
Her latest book is Healthy at Home: Get Well and Stay Well without Prescriptions, from National Geographic. Her website is www.drlowdog.com She also mentioned ods.od.nih.gov as a source for supplement information.
Listen to the Podcast
This show is scheduled for broadcast on November 8, 2014. The podcast of this program will be available on Monday, November 10, 2014 The show can be streamed online from this site and podcasts can be downloaded for free.