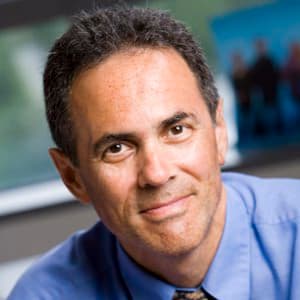 Portrait of neil spector
Tick-borne diseases are extremely widespread, but they seem to be difficult to diagnose and hard to treat. Science has now recognized many more conditions that result from tick bites than were known even a decade ago.
Lyme Disease:
The diagnosis and treatment of Lyme disease, caused by Borrelia burgdorferi and transmitted by a deer tick bite, remains surprisingly controversial. (See the CDC's latest update here.) Some experts are skeptical that Lyme disease can linger and cause chronic inflammation and suffering. We talk with a doctor who had trouble getting his colleagues to acknowledge his own Lyme infection. After years of untreated infection, the Borrelia destroyed his heart and he needed a transplant.
Bartonellosis:
We also discuss the common co-occurrence of other infections that can be transmitted by ticks, along with or instead of Lyme disease. Our guest, a rheumatologist, has worked with a veterinarian who developed a diagnostic test for Bartonella. What are the symptoms of this infection, and how can it be treated?
Alpha-Gal Allergy:
We complete our update with another look at alpha-gal allergy. This reaction to the bite of a lone star tick results in cross reactivity to mammalian meat. Eating bacon, a hamburger or a lamb chop could result in a serious situation of hives, wheezing or a trip to the emergency department several hours later. What should you know about alpha-gal?
This Week's Guests:
Neil Spector, MD, is a medical oncologist, an associate professor of medicine, pharmacology and cancer biology. He holds the Sandra P. Coates chair in breast cancer research at Duke University Medical Center. He co-directs the experimental therapeutics program for the Duke Cancer Institute and is a Komen scholar. His book is: Gone in a Heartbeat: A Physician's Search for True Healing. It tells a powerful story of his experience with Lyme disease and how a misdiagnosis led to the need for a heart transplant. The photo is of Dr. Spector. Follow him on Facebook.
Robert Mozayeni, MD, is a rheumatologist specializing in chronic inflammatory diseases with neuro-vascular as well as rheumatic manifestations. Dr. Mozayeni is founder and executive director of the Translational Medicine Group and chief medical officer of Galaxy Diagnostics. He is also co-founder and medical director of the Foundation for the Study of Inflammatory Diseases. More information about Bartonella here.
Thomas Platts-Mills, MD, professor of medicine and microbiology at the University of Virginia and head of the Division of Allergy and Clinical Immunology. He is past president of the American Academy of Allergy, Asthma, and Immunology (AAAAI).
Listen to the Podcast:
The podcast of this program will be available the Monday after the broadcast date. The show can be streamed online from this site and podcasts can be downloaded for free for four weeks after the date of broadcast. After that time has passed, digital downloads are available for $2.99. CDs may be purchased at any time after broadcast for $9.99.