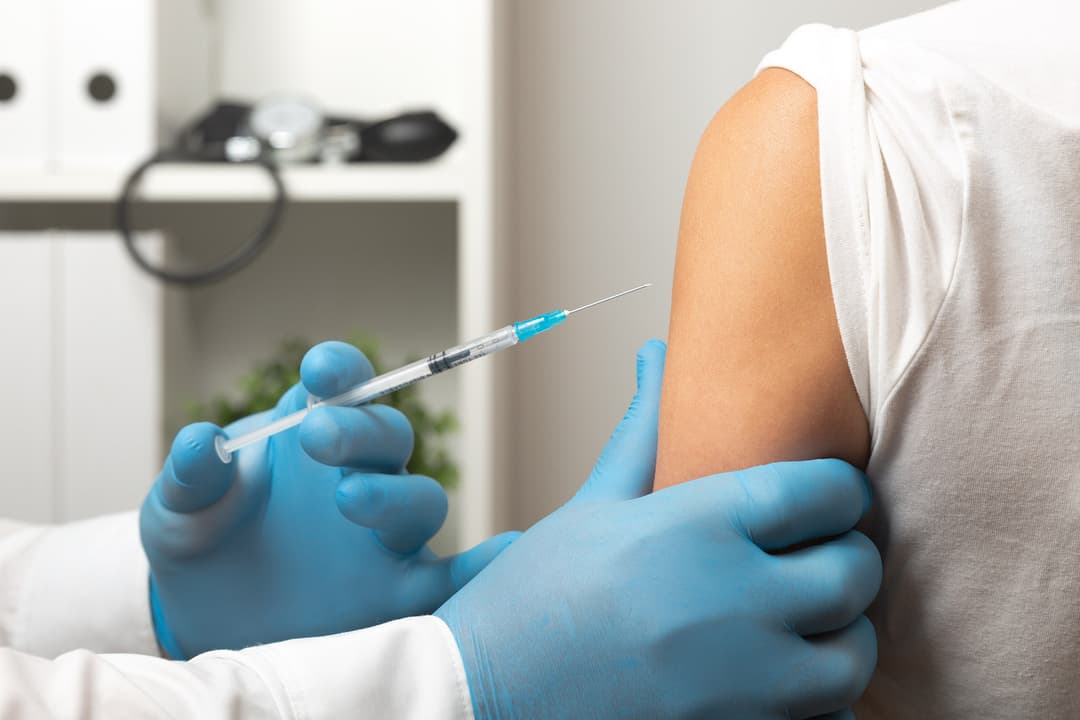 Judging from the comments we have received on our website, millions of Americans are afraid to get vaccinated against COVID-19 because they fear developing serious side effects. One concern centers around something called myocarditis. It is literally inflammation of the heart muscle. Symptoms can include chest pain and/or breathing difficulties. There have been reports that young, otherwise healthy men have developed myocarditis from COVID vaccination. How common is this complication?
Myocarditis from COVID Vaccination:
Israel was one of the first countries to initiate rapid vaccination against COVID-19. As a result of this initiative, the country offers a substantial database of valuable information. Research conducted in Israel and just published in the New England Journal of Medicine (Oct. 6, 2021) found 54 cases of myocarditis among 2.5 million vaccinated adults. That is an incidence of 2.13 per 100,000 people.
Humans are terrible at assessing risk. Do you have any idea what your odds are of dying from an automobile crash? According to the National Safety Council, they are 1 in 107 over a lifetime. What about drowning? They are 1 in 1,128. How about sunstroke? The odds are 1 in 8,248.
Most Americans don't worry about the dangers of driving, swimming or exercising on a hot day. And yet the risk of dying during such activities are a lot higher than getting the vaccine.
What About Myocarditis?
In the case of myocarditis from COVID vaccination, here is what the Israeli researchers reported from the Clalit Health Services database:
2,558,421 patients received one dose of the Pfizer/BioNTech vaccine
2,401,605 patients received two doses
54 people were diagnosed with myocarditis
Of these, 41 had mild myocarditis, 12 had intermediate cases and 1 had severe ("fulminant") myocarditis.
Young Men had More Myocarditis from COVID Vaccination:
The researchers in Israel reported that young men between 16 and 29 were at greater risk than the rest of the population:
The authors conclude:
"In this retrospective cohort study involving persons who were 16 years of age or older in a large Israeli health care system, the estimated incidence of myocarditis in the 42 days after receipt of at least one dose of the BNT162b2 mRNA vaccine was 2.13 cases per 100,000 vaccinated persons and 10.69 cases per 100,000 in male patients between the ages of 16 and 29 years. Most cases of myocarditis were of mild or intermediate severity."
Should You Be Worried About Myocarditis from COVID Vaccination?
We cannot offer any insights about your particular situation. People have different thoughts about risk. That is why some people go bungee jumping and others prefer scenic walks. Scandinavian countries such as Sweden, Norway and Finland have suspended or discouraged Moderna vaccinations for young adults because of concerns about myocarditis.
Readers Offer These Thoughts:
Anne says:
"It is scary that the FDA isn't warning the average person about the side effects of the COVID-19 vaccine, especially myocarditis in young men."
Karla points to Israel when it comes to Myocarditis from COVID vaccination:
"Please look to Israel's Ministry of Health. They are monitoring side effects. My brother is suffering from myocarditis from the Pfizer shot. We thought he had pneumonia. Nope, lungs clear. Even a camera up an artery to check heart. Clear. This is a very rare Pfizer vaccine side effect–like 62 out of 5 million. They need to let people know."

"I just hope he can heal from this. He is an avid mountain biker. That is what is so sad: he was doing what he thought was right, and BOOM his life stopped, due to a shot."
John points out that COVID itself can cause myocarditis:
"Later stage Covid-19 patients are mostly suffering from the effects of hyperinflammation (cytokine storm) and when viral titres are well beyond their peaks. Hyperinflammation can cause myocarditis which can certainly predispose to further cardiac toxicity."
Charlotte offers this:
"The vaccine is causing myocarditis in young men in the US and Israel–which the CDC is now investigating."
An Intriguing Hypothesis About Myocarditis from COVID Vaccination:
A study in the journal Clinical Infectious Diseases (Aug. 18, 2021) offers an idea about why some people could be developing myocarditis from COVID vaccination. Researchers administered the COVID vaccine to mice either into a muscle (intramuscular) or into a vein (intravenous).
Here is the background reason for conducting this study:
"Post-vaccination myopericarditis is reported after immunization with coronavirus disease 2019 (COVID-19) messenger RNA (mRNA) vaccines. The effect of accidental intravenous injection of this vaccine on the heart is unknown."
And here are the results of the study:
"This study provided in vivo evidence that inadvertent intravenous injection of COVID-19 mRNA vaccines may induce myopericarditis. Brief withdrawal of syringe plunger to exclude blood aspiration may be one possible way to reduce such risk."
What This Might Mean for You:
There was a time when doctors and nurses were the only health professionals who gave shots. They were carefully taught to pull the plunger back on the syringe before injecting a vaccine or drug. That was to verify that they were not in a vein. If "aspiration" revealed blood in the syringe, they were in a vein and had to reposition the needle.
This practice has mostly disappeared. These days pharmacists, pharmacy technicians, students in the health professions and physicians assistants are giving shots. It is not clear how well some of these folks have been trained in proper vaccine shot technique. The aspiration procedure has mostly gone the way of the buggy whip.
Until the questions raised by the mouse study are resolved, we think it makes sense for the health professional administering the shot to pull back on the plunger and check for blood before injecting the vaccine. Apparently, Denmark and Hong Kong have adopted this strategy just to be on the safe side. It remains to be seen whether the CDC will recommend this approach in the US.
If you found this article of interest, you might want to share it with a friend or family member. It's easy. Just scroll to the top of the page and use the icons for email, Facebook or Twitter. And if you appreciate our independent voice and would like to support our work, here is a link. Thank you so much.