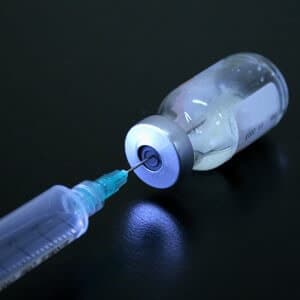 Most people empathize with the plight of desperate patients. Those who have exhausted all available treatments are willing to try almost anything. That is why Congress has passed the "right to try" bill. Dying patients will be allowed to obtain experimental medications even if they have not been approved by the FDA. President Trump is an enthusiastic booster of this legislation. He is expected to sign the bill into law promptly.
Challenges to Right To Try:
On the surface it would seem that this is a patient friendly initiative. There are challenges, however.  First, a doctor has to be on board with the experimental therapy. Many physicians will be reluctant to embrace experimental drugs that have little evidence of effectiveness or safety.  Second, the drug company has to be willing to supply it to desperate patients. That is not a given.
Who Will Pay?
Will drug companies agree to supply an experimental medicine? Will they charge? If so, how much? Will Medicare, Medicaid or insurance companies pick up the tab? Probably not. Most payers refuse to pay for expensive medications that have not been approved for a specific illness.
In other words, a new cancer drug may have FDA's blessing for one kind of cancer, say lymphoma. The insurance company may cover that particular disease. There may be experimental data to suggest it would also work against breast cancer, but the insurance company could well refuse to pay if the FDA has not yet approved the drug for that use. If the drug costs $150,000 a year but a patient cannot get financial support, access may be meaningless.
The Dark Side of Right to Try:
Even though desperate people are willing to try almost anything to extend their lives or the lives of those they love, there is a downside to "right to try." Keep in mind that these drugs will not have passed FDA review. That means there may be little, if any, evidence that they are safe or effective for the condition in question.
The counter argument is that if you are drowning, you need a life saver, even if it has not been proven effective. The trouble with this position is that if you are thrown an anvil instead of a life preserver, you could well sink very quickly without a trace. Some experimental drugs may actually make the condition worse and speed death. It's entirely possible that the end game could be far worse than normal.
Who's For Right to Try?
The Senator who sponsored the right to try bill says that it provides:
"hope for terminally ill patients who have nowhere else to turn."
That sounds noble. Critics say that such patients already have the right to request experimental drugs through a compassionate use program that the FDA already supervises. According to experts, the overwhelming majority of requests are approved.
We find it fascinating that the chief umbrella organization for drug companies, The Pharmaceutical Research and Manufacturers of America, has not taken a stance in favor of the right to try bill.
The legislation provides legal protection against litigation. If an unapproved or experimental medicine harms a patient or shortens his life, it is unlikely there could be a lawsuit against the drug company. Even so, there is no certainty that a pharmaceutical firm would provide an exciting new drug to anyone at an affordable price.
People's Pharmacy Perspective:
We understand what it means to be desperate. When I (Joe) was young, I had polio. I was surrounded by dying children in an isolation ward in a Philadelphia hospital. My parents would have done anything to save my life or speed my recovery. (I did recover even without a medical breakthrough).
Close friends and family members have died from cancer and severe neurological diseases. We recognize that people are willing to take huge risks when faced with terminal illnesses. Sadly, there are few true miracle medicines. The overwhelming majority of drugs tested for Alzheimer's disease have flamed out. Not only haven't they helped, some have caused substantial harm.
We do believe in the FDA's fast track process that accelerates the approval of true breakthrough medicines. We want some evidence that a new drug will work for its intended purpose and will not make a patient worse. The expanded access (aka compassionate use program) already provides desperate patients a way to get experimental and unproven drugs.
We believe that drug companies should provide such medicines to patients at either no cost or an affordable price. Careful records of both benefits and risks should be made available to everyone–doctors, patients, researchers and FDA officials. Only then can people make informed decisions about these experimental compounds.
What Do You Think?
Please share your thoughts about the right to try legislation. Is this a good idea or a potential boondoggle? We would love to read your opinion in the comment section below.