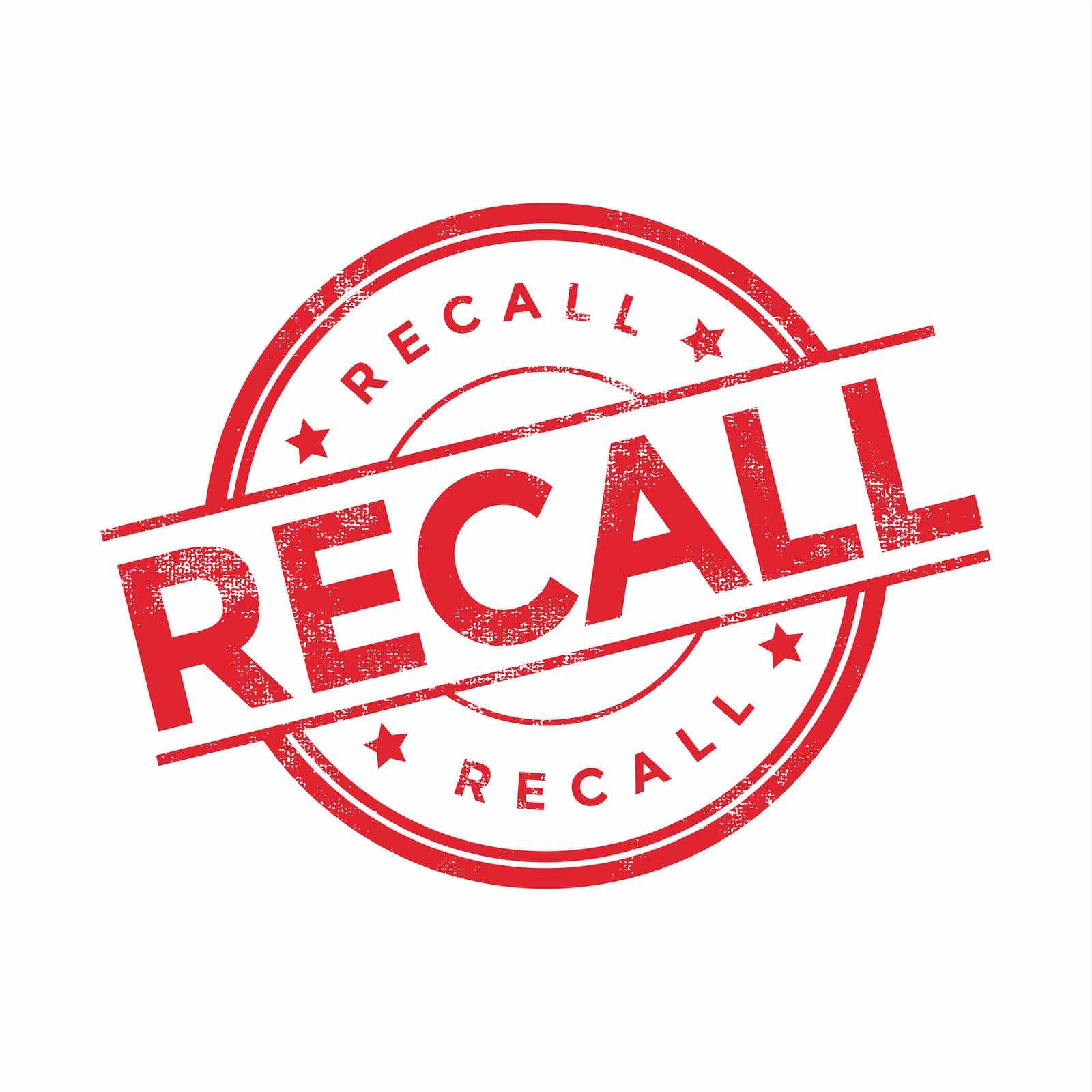 Recall stamp illustration isolated on white background.
Metformin (Glucophage) is one of the most prescribed drugs in the United States. According to our calculations, it is #5 on the list of top 100 pharmaceuticals dispensed in America. That means that metformin diabetes drugs are taken by 18 million people in the U.S. Metformin is also the top diabetes medicine in the world. Over two months ago, we notified our readers that some metformin diabetes drugs could be contaminated with the carcinogen NDMA. Here is a link to that article.
Breaking Health News | Metformin and Nitrosamines!
Some countries are recalling the popular diabetes drug metformin. That's because of concerns about metformin and nitrosamines. Nitrosamines are nasty!
Metformin and NDMA: Nitrosamine Found in Diabetes Drugs!
Fast forward to March 2, 2020. Valisure is an online pharmacy that tests all batches of the drugs it sells. Valisure was the company that identified the nitrosamine NDMA in ranitidine (Zantac) last fall. Now, Valisure reports that a number of generic metformin formulations also contain the nitrosamine NDMA. Why should we worry? Because nitrosamines are potent carcinogens. They should not be in our medicines. Full Stop!
Here is what Valisure has reported today:
"NEW HAVEN, CT – MARCH 2, 2020, 6:45 AM – Valisure has tested and detected high levels of N-Nitrosodimethylamine (NDMA) in specific lots of the drug metformin, a prescription medication used to control high blood sugar in adults and adolescents with type 2 diabetes.

"Valisure's analysis of 22 companies selling metformin and a total of 38 batches revealed 16 batches and 11 companies where NDMA levels were detected above the 96 nanograms (ng) daily acceptable intake limit. Several batches contained over 10 times the daily acceptable intake limit and there was significant variability from batch to batch, even within a single company. These findings underscore the importance of batch-level chemical analysis and the necessity of effective quality surveillance of medications."
Where Is the FDA Re: Metformin Diabetes Drugs?
"Valisure has tested and detected high levels of N-Nitrosodimethylamine ("NDMA") in specific batches of prescription drug products containing metformin, a drug used to control high blood sugar in patients with type 2 diabetes. The World Health Organization ("WHO") and the International Agency for Research on Cancer ("IARC") have classified NDMA as a Group 2A compound thereby defining it as "probably carcinogenic to humans." The carcinogenic nature of nitrosamines in general, and NDMA specifically, has been well documented in the scientific community since the 1960s. FDA currently recognizes the danger of this compound and, as a result has set strict daily acceptable intake limits on NDMA in pharmaceuticals of 96 nanograms ("ng"). Furthermore, the presence of this probable carcinogen in a medication that is taken daily by adults and adolescents for a chronic condition like diabetes, makes this finding particularly troubling."
Which Metformin Diabetes Drugs Passed Valisure's Batch Testing?
Here are some of the Metformin products that passed Valisure's Testing process:
AiPing Pharmaceutical, Inc.

American Health Packaging (Zydus)

EPIC PHARMA, LLC

Ingenus Pharmaceutical, LLC

Major Pharmaceuticals

Megalith Pharmaceuticals, Inc.

Mylan Pharmaceuticals, Inc.

Nostrum Laboratories, Inc.

Oceanside Pharmaceuticals

Sun Pharmaceutical Industries, Inc.

TAGI Pharma, Inc.

Westminster Pharmaceuticals, LLC
We have received lots of questions about products that may have failed the Valisure testing process. Here is a link to the Valisure article about NDMA and metformin. If you scroll down you will see a graphic with companies that have "passed" and "failed" the Valisure testing procedure. Click on this link. 
The People's Pharmacy Perspective:
We are outraged that the FDA has not been more proactive when it comes to nitrosamine contamination. It was only after Valisure identified NDMA in ranitidine and Zantac products that the FDA took action. Now we will have to wait and see how long it takes for the FDA to act to take metformin diabetes drugs with NDMA off the market.
We wish the FDA would actually test more of the medicines it allows on the U.S. market. We find it astonishing that it has taken a pharmacy like Valisure to alert the FDA to the possible contamination of a drug that is taken by so many people. At least one pharmacy checks on the quality of the drugs it sells. Thank goodness for that!
Please share your thoughts in the comment section below.