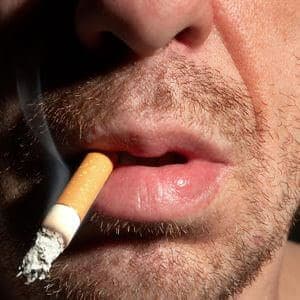 Q. The story about the person who became depressed on Chantix caught my eye. My husband and I were both on Chantix to quit smoking back in June. Neither of us has a history of depression, but after he was on it he tried (with no warning) to take his own life.
I tell everyone thinking about taking Chantix to make sure they talk to the doctor about ALL of the possible side effects. In rare instances, suicidal ideation and psychotic episodes may happen. That is stated in the prescribing information, which also says that depression and anxiety are frequent side effects.
A. Chantix (varenicline) is a relatively new oral prescription medicine to help people quit smoking. Separating drug side effects from nicotine withdrawal can be tricky.
When people quit smoking it is not unusual to feel angry and irritable. Other symptoms may include anxiety, depression, impatience, and problems concentrating.
Some readers have noted similar experiences to yours, though. One person reported:
"Two weeks after being on Chantix my emotions have been off the scale: from crying to yelling to feeling totally helpless. I have, twice before, quit smoking cold turkey and NEVER felt so depressed.

"After 48 hours without Chantix I am full of energy and ready to fulfill my responsibilities. I think, for me, that the depression must be a side effect and not just the nicotine withdrawal, based on my cold-turkey experiences."