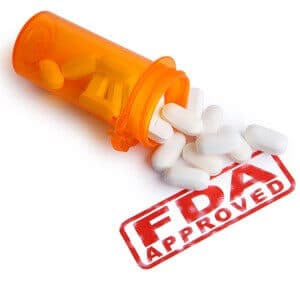 In the field of pharmaceuticals, Americans have been told that price doesn't matter. Generic drugs are supposed to be identical to their brand name counterparts. For nearly 30 years, we believed this argument. We encouraged people to save money by insisting that their physicians prescribe generics whenever they were available.
The Original People's Pharmacy Book:
A lot of health professionals and FDA officials who are familiar with our work find it hard to believe that Joe was once among the country's leading advocates for generic drugs. The People's Pharmacy book was first published in 1976. In it Joe had a chapter titled "How to Save Money on Prescription Drugs." Here is what he wrote almost 40 years ago:
"The argument which your doctor will almost always resort to when defending his practice of prescribing expensive brands is that they are superior in quality to the el cheapo generic varieties. Since no one wants a prescription for lousy medicine, this approach usually shuts a patient up pretty fast. By the time the doctor is finished, you will probably apologize for mentioning the subject and end up meekly retreating with your tail between your legs. But does this argument hold water?

"Now just so you know which side of the fence I am on I am going to make the story crystal clear. If your doctors hands you this tired line, he is fooling you in the worst way. The inequality of drugs routine is usually just plain untrue. Although there have been some exceptions, there is very little solid evidence that demonstrates generic drugs to be inferior. But don't take my word for it: listen to what the experts have to say.

"Let's start with antibiotics, because they are prescribed with great regularity. That is where your doctor is on the thinnest ice if he tries to convince you that expensive brand-name drugs are more reliable than generic equivalents. For one thing, the Food and Drug Administration tests and certifies each batch of antibiotic for all pharmaceutical manufacturers before any product can be released for market…"
Our BIG U Turn!
We believe that what Joe wrote 40 years ago was true…then. But how times have changed. The FDA no longer tests or certifies each batch of antibiotics or anything else for that matter. For the most part the FDA relies on the honor system. Drug companies are responsible for their own testing and quality control. Now that most of our generic drugs are made in foreign countries, we  have relied on regulators in those countries to oversee a lot of the generic drug manufacturing process.
In the last few years, however, the FDA has discovered that its trust may have been misplaced. Since sending a handful of FDA inspectors to India an incredible number of cases of fraud and poor manufacturing have been discovered. Reuters reported on Sept. 14, 2015:
"The ban on Polydrug takes the total number of Indian drug manufacturing facilities that currently stand barred from exporting to the United States to 44 between 2011 and now, according to the FDA website.

"The sanctions have hurt India's image as a reliable supplier of cheap generics, and slowed the growth of India's $15 billion pharmaceutical industry that supplies 40 percent of the generic and over-the-counter medicines sold in the United States."
How We Learned There Was a Problem:
Our faith in the FDA was challenged several years ago when some pharmacists started telling us they had doubts about the quality of certain generic products. We also began getting letters from readers who had trouble with their generic prescriptions. Readers have shared their disappointment with generic pain relievers, antidepressants, blood pressure medicines and diabetes drugs. The generic drug manufacturers discount these reports.
Kathleen Jaeger, president and ceo of the Generic Pharmaceutical Association, has written:
"To set the record straight, there are no differences between FDA-approved brand and generic medicines. A generic must meet the same high standards as the brand-name drug, with the same safety and effectiveness, same active ingredients, same strength and dosage, same labeling and use and same high quality manufacturing standards."
While we agree with Ms. Jaeger that FDA approval is rigorous, it is not foolproof. We proved that we we uncovered problems with the FDA's approval of the generic version of the antidepressant Wellbutrin XL 300. After years of fighting the FDA it was revealed that Budeprion XL 300 (a generic version of bupropion) was not up to snuff. A couple of other generic versions of bupropion were also found lacking.
We also worry that once drugs are approved and marketed, monitoring is spotty at best. The FDA is not capable of analyzing more than a handful of pill bottles from pharmacy shelves each year. As a result, unscrupulous manufacturers or counterfeiters may be slipping substandard generics into the marketplace.
How to Report a Generic Drug Problem:
Let's start with the FDA unwavering position that there are no (read that zero, nada, zip) problems with generic drugs. The agency still maintains that everything is fine and dandy with its approval process and its monitoring of foreign drug making despite banning 44 manufacturing facilities from exporting drugs to the U.S.
That said, the FDA repeatedly tells us that it wants patients to report a generic drug problem through its MedWatch system. Of course the FDA makes it very hard to report a generic drug problem this way. That's because it requires information that is really hard to obtain:
Manufacturer/Labeler (pharmacies do not always put this information on the label, or if they do it is often in print so tiny that it is very hard to read)
Expiration date (pharmacies almost never put the actual expiration date on the label. They are not required to do so and it would be almost a miracle if they did. What they do put on the label is the discard date, which is almost always one year to the day the drug was dispensed. It has no relationship to the expiration date)
Lot Number (pharmacies rarely, if ever, put the lot number on a dispensed bottle of a generic medicine. Unless the pharmacist dispenses the original bottle from the manufacturer you will have no way of determining the lot number unless you call the pharmacist)
NDC # (most people have no idea what the NDC# is. It is a unique number that identifies the particular pill you are taking. You should be able to find it on the pill, though the number on really small pills will be hard to make out.
The bottom line is that the FDA makes it challenging to report a generic drug problem because it requires information that you will have to extract from your pharmacist and your pharmacist is not required to keep track of things like the expiration date or the lot number of your particular dispensed medicine. Nevertheless, it is important to do your best to report a generic drug problem. Again, here is the link to get you started. Good luck and please let the FDA know if you have ever experienced a generic drug problem!