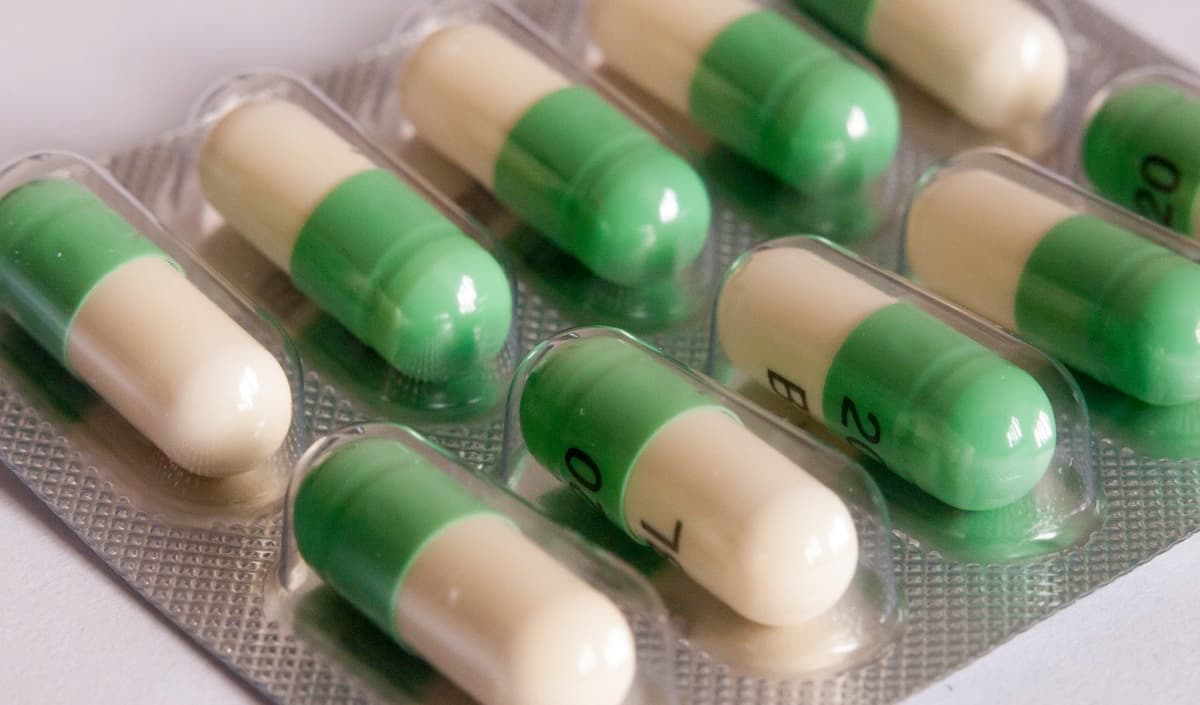 Why do drugs stop working? That is a question that has plagued doctors for decades. When antidepressant medications like fluoxetine no longer control depression, we call it Prozac Poop Out. If a once effective antibiotic no longer controls sinusitis or a urinary tract infection, we call it antibiotic resistance. Many meds lose effectiveness over time. What can we do about it?
What Is Drug Tolerance?
I suspect that you are familiar with the term "tolerance."
Most people would probably describe tolerance this way:
The ability to listen to and observe beliefs or behaviors that you might not like or agree with. Religious tolerance implies that you can appreciate values and practices that may be different from your own.
Drug "tolerance" is totally different. It means that your body gradually stops responding to a medication. Doctors often have to increase the dose to obtain the same benefits.
The classic example is an opioid pain reliever. Patients who suffer from severe chronic pain associated with cancer are sometimes administered morphine. Over time, their bodies may become less responsive to the pain-relieving properties of the drug. Doctors may have to keep increasing the dose to maintain a reasonable degree of comfort.
Coping with Severe Chronic Pain:
The opioid wars have created tremendous confusion about the use of these powerful pain relievers. Many people have become opioid phobic, afraid that even a few days on an opioid such as hydrocodone or oxycodone will lead to dependence. That's even after horrific accidents or major surgery and severe pain.
Doctors have also become opioid phobic, afraid that they will lose their medical licenses if they prescribe such drugs.
Here is just one example of why that behavior has created untold misery:
"I am 62 and have struggled with chronic back and spine pain for over 20 years. I had two discs in my neck fused. The surgery never helped as far as the pain was concerned.

"I have tried many medications: antidepressants, anti-inflammatories, neuropathy drugs like Lyrica, muscle relaxants and hydrocodone.

"The Vicodin helped initially, but after time, you have to increase the dose for the same pain relief. Back in 2006, my physician put me on methadone. This drug gave me my life back. It has controlled my pain. I don't get "high" from it and I don't increase the dose.

"Doctors are being pressured to cut down on all opioids. It makes me angry that they treat pain patients like drug addicts because we depend on these drugs to have any quality of life. They don't do this for people who need insulin, or cholesterol meds, or asthma."
Some Asthma Drugs That Lose Effectiveness:
A surprising number of other medications can lose effectiveness over time. Asthma drugs called bronchodilators open airways. These rescue inhalers relax smooth muscle in the lungs to relieve an acute attack of asthma.
Drugs like albuterol, fenoterol and salmeterol provide rapid symptom relief. But if used too frequently, the effectiveness can fade.
The same thing can happen with an OTC asthma inhaler called Primatene Mist (epinephrine). If used too frequently, epinephrine can also lose its ability to open airways.
Antidepressants and Prozac Poop Out:
Antidepressants may also lose their effectiveness for some people over time. For reasons that are somewhat mysterious, patients can take a medication successfully for years and then discover it is no longer working.
"The re-emergence (i.e. 'breakthrough') of depressive symptoms despite maintenance treatment of depression with antidepressant drugs is a complex clinical phenomenon referred to as tolerance."
These authors suggest that:
"…tolerance to antidepressant drugs during maintenance treatment of chronic anxiety disorders and major depressive disorder [MDD] may occur in a significant proportion of patients with the return of depressive symptoms of MDD occurring in 9-33% of patients across published trials."
What is Prozac Poop Out Like?
Prozac (fluoxetine) is one of the most frequently prescribed antidepressants in the world. At last count more than five million people take this medication every day in the US.
When fluoxetine begins to lose effectiveness, people sometimes refer to it as "Prozac poop out."
One reader offered this report:
"I have been on Prozac for approximately five years. I began with 20 mg but recently, with my doctor's okay, I increased the dose to 40 mg. The lower dose wasn't working any more. Though I have been on the higher dose for about three months, it is not helping either.

"Is my body not responding to this drug any more? Should I be switched to another drug? I am not sure my family doctor knows what to do, and I don't have a psychiatrist."
More Prozac Poop Out:
"My physician prescribed Effexor, Cymbalta, and Abilify at various times for depression. None helped; I stopped them due to side effects, especially the Abilify. A drug I had difficulty discontinuing is Paxil. I tapered off per my doctor's instructions, and still had nasty withdrawal symptoms… nausea, feeling disconnected, dizziness and panic.

"Prozac worked for a long time, then stopped being effective. Presently, I take Wellbutrin – and I feel better than I have in years. I'm still tapering off Prozac, and will do it very slowly."
How Common Is Prozac Poop Out?
We have not seen good data on the loss of antidepressant effectiveness. Joseph Glenmullen, MD, author of Prozac Backlash, has discussed the phenomenon of serotonin-based antidepressants losing effectiveness. He coined the phrase "Prozac poop out." Dr. Glenmullen is a Harvard psychiatrist and reports that up to a third of patients may eventually need higher doses to get the same effectiveness. Sometimes, even bigger doses may not relieve depression for some patients.
"The terms 'tolerance' and 'poop out' are commonly applied to describe the progressive loss of effectiveness of a previously effective antidepressant and where the individual may be a rapid metabolizer of those drugs as a consequence of possessing certain polymorphisms of P450 (CYP) liver enzymes, especially CYP2D6 and CYP2C19."
In other words, some patients process or metabolize drugs faster than others. This explanation doesn't work for everyone.
Sertraline (Zoloft) Poop Out and Withdrawal:
Another reader brought up a different aspect of this problem:
"I have been taking the antidepressant sertraline for years, but it doesn't seem to be working any more. The trouble is that when I try to stop taking it, I experience incredible side effects. The dizziness is unbearable. To walk across a room, I have to hold on to furniture. My pulse is racing and I have a pounding headache.

"Taking the drug again makes the symptoms disappear but my mood is no better. Is this drug addicting? I would love to find out if there is something else I could do to alleviate my depression."
"Discontinuation Syndrome"
The FDA refers to antidepressant withdrawal symptoms as "discontinuation syndrome." In my opinion, that is a sanitized way of describing this problem. They may include electric shock sensations, sweating, irritability, anxiety, nausea, insomnia tremor, headache and confusion. You can learn more about this extremely challenging condition at this link.
How to Stop Duloxetine (Cymbalta) without Withdrawal Symptoms.
Lyrica Poop Out:
This reader had problems with a drug called pregabalin (Lyrica):
"I have been on Lyrica for more than 8 years for fibromyalgia. As with most pain meds, the effectiveness diminished over time. One time I ran out of Lyrica. I thought it would be no big deal. I had no idea that I would go through withdrawal. Of course this happened on a Friday. As the hours ticked away, I became sicker and sicker. I thought I was going to die before it was all over. Then I reached a point where I would have to die to feel better. This was an eye opening experience. I had no idea about the physical addiction and neither did my doctor.

"About a month ago I decided to take myself off of Lyrics. I cut my daily dose in half with no side effects. Then a week ago I came completely off of Lyrics. One week hence I am suffering from profuse sweating and intense itching.

"I was wondering if anyone else has experienced these symptoms. If so, please advise how you dealt with it. Thank you…"
No Good Explanation for Prozac Poop Out:
Researchers do not understand why some people stop responding well to an antidepressant. Perhaps the treatment changes serotonin receptors in the brain.
If increasing the dose doesn't work, doctors often add different antidepressants. Although this can sometimes be quite effective, it may also be risky. We worry about something called "serotonin syndrome." Here is a link to better understand this potentially fatal reaction.
When a medication no longer seems to be helping as it once did, patients should discuss the problem with the prescriber. Perhaps a completely different medicine or a non-drug approach will be more useful.
A Final Word About Generic Drug Quality:
There is one other possible explanation for Prozac Poop Out. It has nothing to do with the patient's biology. It may have something to do with the quality of the medication.
Remember that most of our generic meds are now made in foreign countries.
Chris was put on generic Wellbutrin (bupropion):
"Many pharmacies have changed manufacturers for bupropion. I've used it for years with no problems. This time when I renewed it, after a few days I noticed that the soles of my feet itched almost constantly. Then my doctor increased my dosage, and the itching became unbearable, a one-to-one correlation.

"The new manufacturer was in India. If you research that lab, you see the FDA has cited them many, many times; everything from incompetent people running the machinery, to toxic inclusions in the medications. Why the FDA has not refused to let this garbage be sold here beats me. Is somebody here a big owner there? Is somebody, somewhere, being bribed? What gives?"
Rivka writes about problems with Prozac poop out because of generic fluoxetine:
"My problem has been with generic Prozac. When I first started taking this drug, after decades of severe depression, it was a true miracle. When my insurance company refused to cover the brand name, I was forced to take a generic. I watched myself go into a rapid downward spiral, almost back to square one. It has been horrible."
Tee also experienced problems with generic Prozac:
"I just want to let others know that I have been taking generic Prozac for 15 years successfully, that is until the last month. I was shipped a different manufacturer of generic fluoxetine out of India. Almost immediately I was back in full blown depression and anxiety. Upon doing more research there is growing evidence that some of the Indian and Chinese manufacturers aren't following FDA guidelines. I am now getting better today while being on Par Pharmacy tablet fluoxetine. Teva is also highly recommended, an Israeli company.

"I had not had any type of relapse to this extent since being diagnosed over 20 years ago!"
Feedback Please:
Have you ever experienced Prozac poop out? That is to say, has your antidepressant medication (whatever the brand) lost effectiveness? Please share your story in the comment section below.
It's not just with antidepressants, though. Have you ever found that a different kind of medication lost effectiveness over time? Whether it was a pain reliever, an asthma medicine or something else entirely, we would like to know about it.
May we ask a small favor please. If you think this article has value, please share it with family and friends. It's easy; just scroll to the top of the page and click on the icons for email, Facebook and/or Twitter.
While you are at it, please encourage your contacts to subscribe to our free newsletter. That way they can keep up with the latest developments in the world of health. Here is a link to free subscriptions. You can also go ad-free while you are there. We remain your independent drug watchdog dedicated to consumer health protection! Thank you for supporting our work.