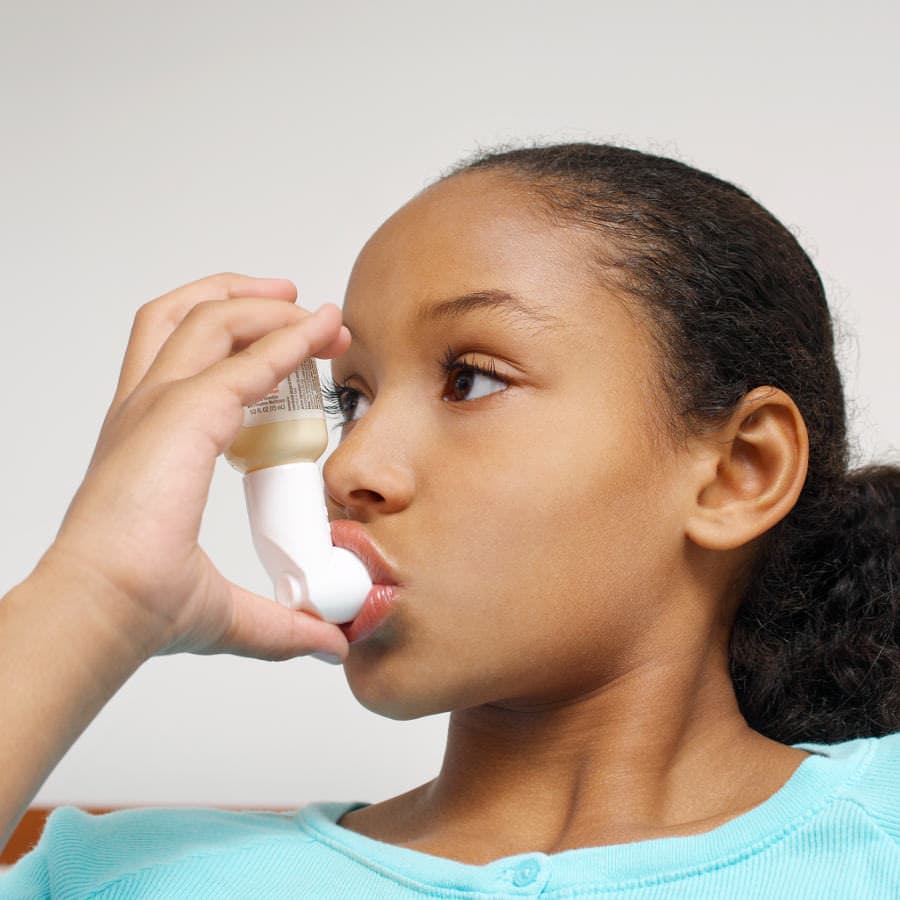 More than 26 million Americans, roughly 8 percent of the population, have asthma. In this condition, airway inflammation can lead to constriction. People may cough, wheeze and find it very difficult to breathe. Not only is this frightening, it can also be dangerous. However, when people are able to manage the symptoms of asthma, they can lead reasonably normal lives. Most asthma treatments are available by prescription only. Doctors prescribe albuterol more often than other rescue inhalers. One over-the-counter product, Primatene Mist, has recently returned to drugstore shelves.
Whatever Happened to Primatene Mist?
Q. I have had asthma for over 50 years and have been using an epinephrine inhaler since it came on the market in the mid 1950s. This allowed me to live a normal life.

I was extremely disappointed when Primatene Mist was taken off the market. The drugs my doctor prescribed didn't work nearly as well. Whatever happened to it?
Epinephrine Is the Active Ingredient:
A. For more than a century, people with asthma have used epinephrine (adrenaline) to open their airways. In the mid-1950s epinephrine inhalers became available; Primatene was marketed starting in 1967. It was sold without a prescription until 2011.
Many people wondered why Primatene Mist disappeared at that time. The CFC propellant used to push the medicine into the lungs was banned by international treaty because it depletes ozone from the atmosphere.
In November of 2018 the FDA approved an alternative formulation with a different propellant. Primatene Mist is now back on pharmacy shelves and is the only over-the-counter medicine available for mild, intermittent asthma symptoms.
Another Reader Supports OTC Epinephrine for Asthma:
Q. I used Primatene mist for many years for asthma relief. It worked well for me, so I was disappointed when it disappeared.

My doctor switched me to prescription albuterol. Within a short time, the price sky-rocketed, apparently due to a change in propellant from CFC to HFC. The drug company considered it a new or reformulated drug and jacked the price way up.

I am so glad that Primatene is available once again, as it is considerably cheaper than prescription albuterol.
When Is It Appropriate to Use Primatene Mist?
Some doctors believe that asthma is far too serious for patients to treat on their own. They worry that if people rely on this OTC option that they may not get the preventive treatment they need, such as regular inhaled steroid medications to calm airway inflammation. We heard from a retired nurse recently who made these objections clear.
Beware of Primatene Overuse:
Q. In your reply to the person who is using over-the-counter Primatene Mist for asthma, I'm surprised that you didn't mention the dangers of overuse. As a pulmonary clinical nurse specialist, I cared for several people who landed in the ICU because of cardiac stimulation from this drug. Our practice never recommended its use.
A. The active ingredient in Primatene is epinephrine (adrenaline). It opens airways but also stimulates the heart.
The OTC label cautions consumers that using more than directed can be dangerous to the cardiovascular system. Thank you for reinforcing that warning.
Prescription bronchodilators containing albuterol can also stimulate the heart and raise blood pressure.
The official prescribing information notes that:
"Fatalities have been reported with excessive use of inhaled sympathomimetic drugs in patients with asthma."
The FDA defends its decision to return Primatene Mist to pharmacies as part of its push to make more products available without prescription. The agency does not see this product as a replacement for prescription asthma treatment.
What's the Difference Between Albuterol and Primatene?
Q. How does Primatene Mist differ from the prescription inhaler albuterol (ProAir)? I have used ProAir for years, one puff now and then, for "temporary relief of minor symptoms." Would Primatene Mist work instead?
A. Primatene Mist contains epinephrine (adrenaline). Both albuterol (ProAir) and epinephrine open airways. The FDA approved the reintroduction of Primatene Mist "to provide temporary relief for symptoms of mild, intermittent asthma." It's important to let your physician know how you are controlling your asthma.
We urge you and others who plan to use Primatene Mist for mild asthma to discuss this thoroughly with their physician first. Primatene Mist is only for treating asthma, not for other conditions that can cause wheezing. Patients use it for the temporary relief of mild symptoms only, not as a sole treatment nor for a severe flare-up.
If you need more than eight inhalations in the course of a day or if your breathing is not better within 20 minutes of using this medicine, you should seek medical attention promptly. Some medicines for Parkinson's disease, depression or other conditions react badly with epinephrine. The FDA offers further information here.
Asthma and Infection:
Years ago, Dr. David Hahn alerted us to the likelihood that bacterial infections may cause some cases of asthma (Respiratory Research, May 19, 2017). Other scientists confirm that both viral and bacterial infections may sometimes trigger asthma (Immunology and Allergy Clinics of North America, Aug. 2019). Although doctor have not yet adopted this as standard practice, identifying and treating such pathogens, when possible, should make asthma far more manageable.