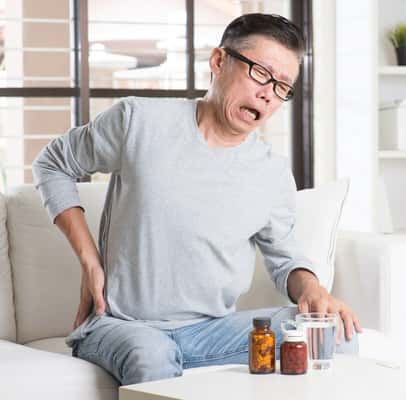 Many specialists live in silos. By that we mean they hang out with other experts just like themselves. They reinforce each other's understanding of the world. These specialists may not spend a lot of time with authorities in other fields of medicine. As a result, they be unaware of the complications of the medicines they prescribe. This appears to have happened with the patient below who contacted us. He believes there is a connection between PPIs and kidney damage. An article in MEDPAGE Today (October 5, 2023) has a headline that reinforces the patient's experience and the kidney expert (nephrologist) over the gastroenterologist!
"425M Heartburn Drug Settlement"
The lead paragraph in the MEDPAGE TODAY article states:
"AstraZeneca will pay $425 million to settle lawsuits alleging that patients suffered kidney injuries while using its heartburn drugs esomeprazole (Nexium) and omeprazole (Prilosec). (The Hill)"
THE HILL reports (Oct. 3, 2023):
"The plaintiffs' attorneys, Seeger Weiss LLP and Douglas & London P.C., said the settlement will resolve litigation against AstraZeneca for about 11,000 claims.

"The lawsuits alleged the medications can cause kidney injuries that may develop into chronic kidney disease and eventually end-stage renal disease. Plaintiffs also alleged that companies failed to adequately research and concealed the risks of taking such proton-pump inhibitor (PPI) medications.

"AstraZeneca's settlement is in addition to earlier settlements reached with GlaxoSmithKline, Procter & Gamble, and Pfizer totaling $108.5 million, attorneys said."
AstraZeneca is paying hundreds of millions of dollars to thousands of people but maintains the claims "are without merit." Do you find that puzzling?
Proton Pump Inhibitors, aka PPIs and Kidney Damage:
A GI Doctor Rejected the Idea of PPIs and Kidney Damage:
Q. My family doctor prescribed Prilosec (omeprazole) and I took it for several years. I quit taking it after I read that PPIs are associated with hip fractures.

Then I read your article about a link between PPIs and kidney problems. It had been at least a year since I'd taken the drug when I had blood work done. The doctor said I was in Stage 3 kidney failure!

I have no risk factors for kidney disease (high blood pressure, diabetes, etc.) For two years, my kidney function remained stable. Then in July of last year, my GERD [gastroesophageal reflux disease] was so bad that I went to a gastroenterologist who did an endoscopy. She asked me why I had quit taking Prilosec. I told her about the kidney failure, and she said PPIs do not cause it. She then prescribed a low dose of Protonix [pantoprazole] and said it should not affect my kidneys.

My family doctor checked my kidney function three months later, and it had declined. I then saw a nephrologist and he said I should never take any PPI again. He said Pepcid [famotidine] is okay, so I now take Pepcid AC. I tell everyone I know who takes PPIs about the risk for kidney problems.
A. Thank you for sharing your story. It illustrates the problem of healthcare specialists in "silos" that may not interact very much.
Here is another reader who reports a connection between PPIs and kidney damage:
"A couple of weeks ago, a lab test revealed that my creatinine levels are elevated. This is the first time I have had any indication of kidney problems. I am terrified.

"I heard you discuss kidney damage related to proton pump inhibitors on your radio show. I've been taking omeprazole for more than 20 years, and I fear this might be the cause of my high creatinine levels.

"A few years ago, I tried going off this medication and had heartburn from the depths of hell. It truly affected my quality of life, so I resigned myself to taking it forever. What can you tell me about weaning off this drug?"
PPIs and Kidney Damage in the Medical Literature
The evidence that acid-suppressing drugs like proton pump inhibitors (PPIs) can damage the kidneys is well established (Clinical Gastroenterology and Hepatology, May 2006; Scientific Reports, Feb. 19, 2019; Pharmacotherapy April 2019). Use of strong acid-suppressing drugs like omeprazole (Prilosec) has been linked to acute kidney injury and chronic kidney disease.  Elevated creatinine levels are a signal that kidneys are under stress.
Getting off proton pump inhibitors (PPIs) can be very challenging, as you discovered. Rebound hyperacidity has been well documented. Very gradual tapering may be helpful. Using a histamine blocker such as famotidine (Pepcid) may also ease the discomfort of your "heartburn from hell." You can read more about discontinuing PPIs in our eGuide to Overcoming Digestive Disorders.
Making Kidney Disease Worse?
In addition, there is evidence that continued use of PPIs may make existing kidney disease worse (Gastroenterology, Sep. 2017). We think that gastroenterologists need to be aware of the link between PPIs and kidney damage.
Pepcid AC belongs to a different category of medication that has not been associated with harm to the kidneys. We agree with your kidney specialist that famotidine would be a safer option given the degree of damage you have already suffered.
You will find ten questions to ask when you get a prescription in our book, Top Screwups Doctors Make and How to Avoid Them. They should help you overcome the silo effect and avoid medication problems. The book is available in your library or online at www.PeoplesPharmacy.com.
Kidney Stones from PPIs?
We received an intriguing letter from Joseph in Mechanicsville, VA. It was not about PPIs and kidney damage but it was about PPIs and kidney stones.
"I started on Prevacid [lansoprazole] for an ulcer in 1998 at the age of 32. Then the reflux that I had frequently experienced since my early teenage years increased in frequency and intensity, so my gastroenterologist kept me on Prevacid – and then Prilosec due to a change in my insurance – for the next 18 years. It worked very well controlling my GERD.

"Then when the news broke about all of the issues with PPI's, I weaned myself off Prilosec and started taking famotidine with great success. I remain on it today to control my GERD.

"The interesting thing is that I had two kidney stones prior to starting on PPI's in 1998 (one each in 1991 and 1996), but during the 18 years I was on PPI's, I had ten more stones.

"Since I stopped Prilosec two years ago, I have not had another stone. The only dietary change I made during all those "stone years" was eliminating nearly all oxalates for one year, and I still got a stone during that year, so I returned to my normal diet and continued getting stones. I find this new information about the link between kidney stones and PPI's to apparently be true in my case."
Any Validity to PPIs and Kidney Stones?
A study published in the journal Nutrients (Sept. 11, 2018) discussed a link between PPIs and kidney stones.
The authors note:
"Within the PPI cohort, patients who received the following PPIs as 'monotherapy' had a significant increase in the frequency of nephrolithiasis [kidney stone] reports: omeprazole (OR 3.4 [1.4, 7.9]), esomeprazole (2.4 [1.1, 5.3]), pantoprazole (3.3 [1.2, 8.6]), and lansoprazole (3.9 [1.5, 10.1])."
That means people taking omeprazole, lansoprazole or pantoprazole were at least three times more likely than those not on such drugs to report kidney stones. Read more about PPIs and kidney damage at this link:
We discuss other approaches for dealing with heartburn in our eGuide to Overcoming Digestive Disorders. You can find this online resource under the Health eGuides tab.