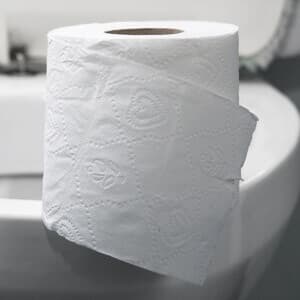 Americans are experiencing an epidemic of chronic constipation. A study published in the American Journal of Gastroenterology (June, 2020) reports that CIC (chronic idiopathic constipation) "affects 9%–20% of adults in the United States." The word idiopathic means that doctors do not know what causes it. We would suggest that diet has a lot to do with it! Food companies have worked hard to remove fiber from our favorite foods. Our supermarkets contain an enormous amount of ultra-processed foods. We suspect that they are a big contributor to CIC. Is there a constipation remedy that really works? Nurses report that Power Pudding helps when nothing else does the trick.
The authors of the article cited above note that:
"Chronic idiopathic constipation (CIC) is a functional gastrointestinal (GI) disorder that leads to difficult, infrequent, or incomplete defecation. CIC affects daily life, increases psychological distress, and impairs health-related quality of life."
It's hardly any wonder that Americans love laxatives. They are constant best sellers in pharmacies around the country.
Medications and Constipation:
We should not blame all constipation woes on our crappy diets. A great many people take medications that slow down the GI tract. Opioid pain relievers are among the most common offenders.
For people in chronic, severe pain, drugs like hydrocodone (Vicodin) or oxycodone (OxyContin) may allow them to function. But constipation is a constant companion. Even NSAIDs such as ibuprofen or naproxen can contribute to constipation. Tens of millions of people swallow such drugs every day to ease arthritis pain or relieve headaches.
Anticholinergic drugs prescribed for overactive bladder can also be problematic. Here is a link to a long list of anticholinergic drugs. Some antihistamines or heartburn medications can impact your digestive tract. You can find a more complete list of drugs that contribute to CIC in our eGuide to Controlling Constipation.
When Laxatives Are NOT Enough!
Q. I would like to know more about your home remedy for constipation. Does it really work?

Please send me the recipe. I know it contains applesauce, prune juice and bran. What kind of bran?
A. We have heard from nurses that this combination, termed "Power Pudding," is very helpful for post-operative constipation and in nursing homes where drugs may be contributing to the problem. The bran is unprocessed wheat bran and can be found in many supermarkets or natural food stores.
If you would like to watch us whip up a batch, here is a link to a video.
One reader reported success with this constipation remedy:
"About 12 days ago I started with the formula suggested on The People's Pharmacy website: one cup unprocessed wheat bran, one cup applesauce and 3/4 cup prune juice followed by 8 ounces of water. It's like a miracle! I told my new primary care doc and he wanted the formula since he has the same problem."
A full glass of water is absolutely essential for this remedy. We do not want to make matters worse. This is very thick glop and the water will help it work.
Another reader wrote about a different constipation remedy:
"Many of us do not respond to fruit and fiber remedies. After many years of living with chronic constipation, I discovered taking a couple of capsules of magnesium just before bedtime does the trick and makes my mornings much easier."
Magnesium is not safe for people with kidney problems!
A Glass of Water…Really?
A gentleman from Texas said his constipation kicked in after a colonoscopy found diverticulitis and minor hemorrhoids. The gastroenterologist recommended a stool softener, which was no help.
Then a different doctor suggested this constipation remedy:
"He said his mother's remedy was to drink a glass of tap water first thing in the morning. (It's that simple!) It sounded too easy, but I tried it. It worked perfectly. Almost every morning, I have the desired result in about two hours. Since I began this almost a year ago, I have not needed any other constipation medicine. The advantages are obvious. It is free, simple and it works well. The only requirement is to remember to do it."
Some folks tell us that a squeeze of lemon in a glass of warm water is even more effective.
There are many other reasons behind constipation and many remedies. To watch our video about Power Pudding and other solutions to CIC, check out this link.