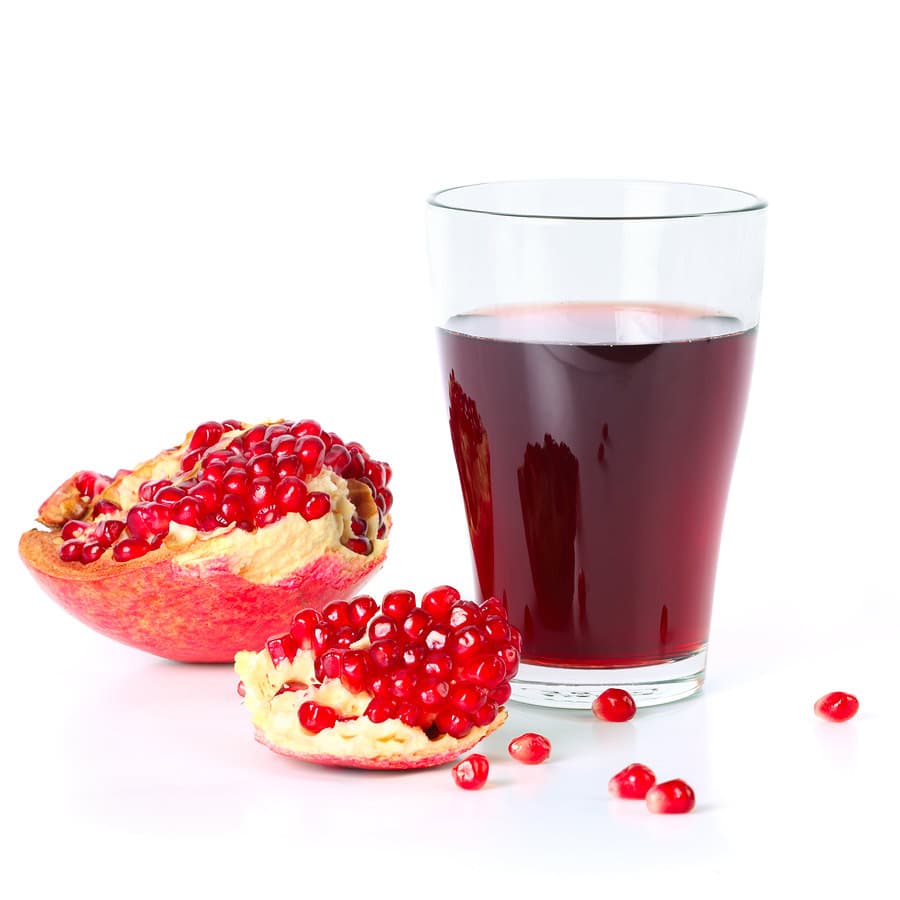 The clock is counting down! That's because pomegranate season is almost over. In the US, this ancient fruit is available roughly between October and December. That means we may have another week or three to savor the sweet-tart flavor of the red seeds (arils or pips). After that, all that will remain will be juice in the cooler section of grocery stores.
The History of the Fruit of Paradise:
This ancient delicacy has a long and colorful history. For one thing, pomegranates (Punica granatum) show up six times in the Bible in the Song of Songs. The Hebrew name for pomegranate is "rimmon." Pomegranate seeds are a symbol of righteousness. The Arabic name is close, "rumman." Both cultures translate the word to roughly "fruit of paradise."
Greek mythology credits Aphrodite, the goddess of love, with planting the very first pomegranate tree. It also explains winter as the consequence of Persephone having to spend several months a year in the underworld with Hades.
That's because after the lord of the underworld kidnapped the beautiful maiden, she ate a few pomegranate seeds. That was before her mother Demeter could rescue her. Having eaten the seeds, Persephone was condemned to spend several months each year back in the underworld while the earth is forced to endure winter.
On the other side of the world, Buddhist symbolism reveres pomegranates as one of the three blessed fruits, along with peach and citron. It represents fertility.
Turkish brides are purported to smash a pomegranate during the wedding ceremony. The number of seeds that escape the fruit are supposed to predict how many children she will bear.
Pomegranate: From Mythology to Modern Medicine:
We don't have to look to mythology for the health benefits of pomegranates. Traditional healers in China, India and Iran have been using pomegranate seeds and peels to treat conditions as diverse as diabetes, heart disease, cancer and peptic ulcers (Journal of Ethnopharmacology, May 10, 2021).
The Scientific Study of Pomegranate:
Researchers have been studying this exotic fruit for decades. They have discovered that there is a solid scientific foundation for many of its traditional uses. Moreover, some research supports nontraditional uses, such as enhancing brain function.
A review in the Journal of Food Biochemistry (Dec. 19, 2021) points out that the pomegranate peel (PP) has been regarded as waste. That's an oversight. The authors note:
"Compared to the pulp and the juice, PP exhibited stronger antioxidant and antimicrobial activities. Besides, it inhibited inflammation in several conditions, including colitis, arthritis, hepatitis, contact dermatitis, and lung inflammation. Moreover, it displayed anti-osteoporosis, anti-hyperglycemic, antidiabetic, antihypertensive, vasculoprotective, hepatoprotective, neuroprotective, and immunomodulatory effects."
Juice Lowers BP:
A recent review in the journal Vascular Health and Risk Management (Nov. 23, 2021) describes antioxidant, anti-inflammatory and antihypertensive activity. Like beet juice, pomegranate juice promotes nitric oxide in blood vessels, which tends to reduce blood pressure (Frontiers in Pharmacology, May 24, 2018).
Scientists suggest that pomegranate juice may also inhibit angiotensin converting enzyme (ACE), lowering blood pressure modestly. This is the same enzyme affected by ACE inhibitor drugs such as lisinopril or captopril.
There are likely other mechanisms at work as well.
A meta-analysis of eight placebo-controlled trials found that this tangy juice can help control hypertension (Sahebkar et al, Pharmacological Research, January, 2017). Daily consumption lowered systolic blood pressure by an average of about 5 points. That's in the same ball park as many blood pressure medications. The dose of 240 cc per day or more (approximately one cup) lowered diastolic blood pressure (by approximately 2 points) as well.
The authors speculate that natural substances in pomegranate juice called flavonoids may improve vascular flexibility. These compounds, similar to those found in cocoa and tea, might reduce blood vessel constriction. The investigators conclude that pomegranate juice could be an effective tool for lowering blood pressure when added to anti-hypertensive medications:
"…it may be prudent to include this fruit juice in a heart-healthy diet."
Testing Pomegranate Extract in an RCT:
Physicians love randomized controlled trials (RCTs). Such research is considered the gold standard for pharmaceuticals. Natural products rarely get this kind of scrutiny.
Recently, however, results from an RCT published in the journal Phytotherapy Research (Oct. 2021) demonstrated that pomegranate extract reduced cholesterol, triglycerides, fasting blood sugar and insulin resistance. Diastolic blood pressure and waist circumference were also lowered.
Anti-Cancer Effects?
Pomegranates may also have anti-cancer activity. Scientists have noticed that compounds in pomegranate can disrupt the effects of aromatase and estrogen on breast cancer cells (Molecules, Feb. 17, 2021). Because they interrupt estrogen receptor signaling, reduce inflammation and downregulate genes linked to DNA damage, they might be helpful against some types of breast cancer. Clinical trials are needed, however.
The authors of an overview of the compounds in pomegranate report (Seminars in Cancer Biology, Aug. 2021):
"Research on pomegranate (Punica granatum L.), a fruit of the Punicaceae family, has shown enormous potential for cancer prevention and intervention. In addition to a rich source of polyphenols, including flavonoids and ellagitannins, in its juice, pomegranate also houses hundreds of other phytochemicals in its pericarp, seed, flower, bark, flowers and leaves. These phytochemicals provide powerful antiproliferative, anti-inflammatory, antioxidant, anti-invasive, antimigratory, anti-angiogenic and anti-metastatic effects without significant toxicity."
Pomegranate Nutrition:
Even if pomegranates had no medical benefits, this fruit is loaded with nutrients. If you were to consume a medium-sized pomegranate (a cup of seeds) you would get lots of fabulous fiber (about 7 grams).
In addition, you would be getting extra vitamin C, potassium, magnesium, phosphorous, folate and other B vitamins as well as vitamin K. Some of these vitamins and minerals are in short supply in the American diet.
Just Enjoy!
You do not have to think of pomegranates purely as medicinal or nutritious fruit, though. The sweet and tart flavor is exquisite all by itself. Any health benefits are a delightful bonus.
From our Shameless Commerce Division:
Do you like the idea of foods as medicine? If so, you will love our book, Recipes & Remedies from The People's Pharmacy. It contains some of our favorite recipes. We also asked many of our brilliant guests on The People's Pharmacy public radio show to share their favorites as well. We also have healthy and delicious meal plans. To read more about this book, here is a link.
What about spices? If you are a fan of rosemary, thyme, turmeric, ginger, basil and coriander, we offer Spice Up Your Health: How Everyday kitchen Herbs & Spices Can Lengthen & Strengthen Your Life. It too has recipes and scientific citations to document the health claims. Here is a link.
And if you love pomegranate as much as we do, why not try our natural pomegranate lip balm.
A small favor please. If you found our article about pomegranate of value, please share it with friends and family. It's easy-peasy! Just scroll to the top of the page and send it out via email, Twitter or Facebook. Thank you for supporting our work. You may also want to encourage them to sign up for our free newsletter. Here is a link to make that super easy.