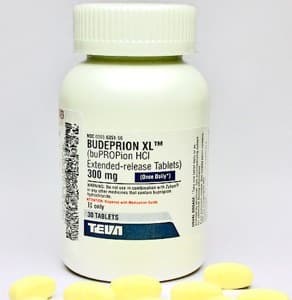 Wellbutrin generic antidepressant
On October 3, 2012 the FDA announced that the generic antidepressant Budeprion XL 300 (bupropion) was not identical to the brand name drug Wellbutrin XL 300 and would be removed from pharmacy shelves. This extraordinary reversal was a vindication for readers of The People's Pharmacy.
It all started on February 25, 2007 when we received an odd e-mail from a reader of this column. J. in Dansville, New York wrote to say:
"I have been taking Budeprion XL 300 mg for three months instead of Wellbutrin XL 300 mg. I find that I am easily upset and cry very easily. Sometimes I feel aggressive. I also have short, stabbing pains in my head. Taking the brand-name drug (Wellbutrin) helped me feel the best I have felt in twenty years–not depressed and able to enjoy being with my family and friends."
That message, along with scores of similar stories that surfaced over the next several weeks, alerted us that there might be something unusual about a recently approved generic formulation of bupropion called Budeprion XL 300. The brand name antidepressant Wellbutrin was first sold in 1989. It worked differently from other antidepressants such as Prozac, Paxil or Zoloft and was less likely to cause sexual side effects.
Wellbutrin did not immediately become very popular, though, because it was a short-acting drug that had to be taken three times a day. It wasn't until the long-acting Wellbutrin XL ("extended release") formulation entered the market in 2003 that the antidepressant took off.
When this preparation lost its patent in 2006 the FDA first approved a generic substitute named Budeprion XL 300. But even though the chemical bupropion had lost its legal protection, the time-release mechanism used in the brand name formulation did not. Few physicians and pharmacists realize that long-acting products may retain their extended-release patents. That means the generic manufacturer might have to come up with a different kind of pill.
In the case of Wellbutrin XL 300 the company used a membrane technology that allowed the active drug to gradually seep out of the small round pill over time. The generic Teva formulation used an erodible matrix system in a larger oblong pill that breaks apart.
Despite hundreds of reports of side effects and therapeutic failures associated with Budeprion XL 300, the FDA maintained for years that the generic drug was identical to the brand name. Even after dissolution tests carried out by ConsumerLab.com demonstrated differences in the way the active drug was released from the pill, the FDA insisted Budeprion XL 300 was fine and there had never been a case "where generics have been shown to not perform as expected."
That all changed when the FDA began its own tests of Budeprion XL 300 in 2010 and announced earlier this month that the drug really didn't perform as expected. A five-year odyssey concluded with the removal of this generic drug from the market and proof that readers of this column were not imagining problems with their generic antidepressant.
One question remains, however. Are there other generic drugs that may not be performing as expected? Report your experiences at PeoplesPharmacy.com or to the FDA's MedWatch program (FDA.gov/MedWatch).