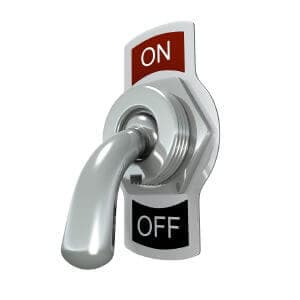 Not long after its introduction in 1998, Viagra had become a household name. Millions of men have asked their doctors for a prescription for the erectile dysfunction drug. Lots more would like to take it without a prescription, but so far that has not been legally possible.
Viagra Online: How Good Is It?
That hasn't stopped men from seeking sildenafil (Viagra) online from websites around the world. An article in Forbes (Sept. 12, 2013) reported that:
That was based on a 2012 study reported at the World Meeting on Sexual Medicine.  The Forbes article went on to note that large quantities of fake Viagra have been seized by FDA and customs officials:
"In January, 2013 customs officials intercepted 180,000 counterfeit Viagra pills at Miami International Airport….Here are a few of the ingredients found in confiscated counterfeit Viagra:
Blue printer ink
Speed or amphetamine
The antibiotic Metronidazole (Flagyl)
Drywall and plaster
Other ingredients and dyes used to mimic the texture and color of real Viagra
Official OTC Viagra…in Britain:
One could understand why a lot of men might be reluctant to ask their doctors for a prescription for Viagra. Sex is a sensitive topic. Many guys would prefer not to admit to themselves or their health professionals that they are experiencing erectile dysfunction (ED). That's why the idea of OTC Viagra is so appealing.
Next year British men will be able to purchase Viagra Connect, an over-the-counter version of the drug, in their local drugstores. And while the men can skip the chat with their doctor, they will have to speak with the pharmacist.
British pharmacies have a behind-the-counter (BTC) status that does not have an American equivalent. The pharmacists will evaluate whether Viagra Connect is suitable for each adult patient. That allows them to check for dangerous drug-drug interactions.
Behind the Counter (BTC) Drugs:
For reasons that mystify us, the U.S. Food and Drug Administration has opposed the idea of a third class of drugs. These meds would be sold from behind the  counter with pharmacist approval and oversight. Countries like Australia, Canada, the Netherlands and the UK have this third BTC category.
Examples of drugs sold behind the counter is such countries include diphenoxylate (Lomotil) for diarrhea, diclofenac for pain and inflammation and nystatin for fungal/yeast infections. While small quantities of ibuprofen or naproxen are sold over-the-counter, larger amounts often require a conversation with a pharmacist.
Pseudoephedrine Is BTC to Prevent Manufacture of Methamphetamine:
There is just one example of a behind-the-counter drug in the US. It is pseudoephedrine (Sudafed). This oral decongestant can be used to make methamphetamine. The BTC category is used in this country not so much to protect the patient from complications as it is to prevent people from buying cold medicines and using the raw ingredient pseudoephedrine as a building block to create meth.
OTC Viagra in the UK:
A lot of men will read about OTC Viagra in Britain and wonder why they won't be able to buy it the same way in the US. They will feel cheated. They may even start pressuring the FDA to allow OTC Viagra.
When drug companies lose their patent protection, they sometimes request permission to sell the prescription drug over the counter. Just think of Flonase, Motrin IB, Nexium, Nasacort, Oxytrol, Prevacid, Prilosec, Xyzal and Zyrtec.
Why OTC Viagra is NOT a Good Idea in the US:
Because the FDA has resisted the idea of the BTC drug category, we think OTC Viagra is a bad idea in the United States. Men with heart disease, liver failure, kidney damage or those taking medicines that interact badly with sildenafil will not be able to purchase Viagra in a UK pharmacy. That is why men must consult with their pharmacists. The UK Medicines and Healthcare Products Regulatory Agency, which made the decision to take the drug OTC, hopes that having Viagra available without a prescription will cut down on the amount of counterfeit Viagra men may encounter online or through other less legitimate channels.
Stories from Readers:
Rusty in California points out the price differential:
"I have bought both Viagra and Cialis from India for years. Initially I thought I was buying from a Canadian pharmacy, but it was just a front for an Indian supplier.

"The pills are not the same as the Cialis you get here. One Cialis from my local pharmacy lasted for 3 to 5 days and was good for multiple uses. The crap from India takes 2 to 3 pills to work anywhere near as good and it does not last more than 1-2 days.

"The difference is 200+ pills for $120 or no more than 6 pills (no matter what my doctor prescribes) at $40/ pill. I can live with the inefficiency at this price difference.

"I would much rather have the brand name drug where I know the quality, but not willing to pay that price or have my insurance company tell me how often I can have sex."
Rich in Charlotte, NC, also complained about the cost:
"My pharmacist just called to say that Viagra has jumped 25% in price since I last filled it and 100% since 2014. Viagra hasn't been covered by my insurance for at least 10 years. I just wrote my two Senators – one of whom states that he favors free-market solutions to rising health-care costs. I urged him to lead the charge in Congress for applying that free-market approach to where we can buy our drugs, including Viagra, outside the U.S."
J.F. and her husband found an alternative to Viagra:
"My husband has been taking a much-needed antidepressant (Effexor) and we've had no sex life. He just ate a can of beets and wow: we're back in business.

"He hadn't wanted to take Cialis or Viagra for fear of side effects and interactions, but considers beets perfectly safe. I looked online and apparently in some ancient cultures beets were considered an aphrodisiac."
Viagra Side Effects:
J.F.'s husband was right to worry about side effects and interactions. Just because a medication becomes available over the counter does not mean it will lose its potential to cause adverse reactions.Here are some complications associated with Viagra:
Viagra (Sildenafil) Side Effects:
Headache, dizziness, fainting
Flushing, stuffy nose, congestion
Changes in vision or hearing, hearing loss
Digestive tract upset, indigestion, diarrhea,
Skin rash, sensitivity to sunlight
Persistent erection (requires emergency medical treatment)
Bleeding problems, hemorrhage
The People's Pharmacy Perspective:
We have long encouraged the FDA to consider a BTC drug category. Pharmacists are highly trained. They could determine who might safely have access to drugs like Viagra. Such decisions should be based on the person's medical history and other medications. Who better to prevent drug interactions than the pharmacist who already has a list of everything you take?
What do you think? Should the FDA ever permit OTC Viagra? Should it be behind the counter? Share your own experience with Viagra or Cialis. Did these drugs work? What about side effects?