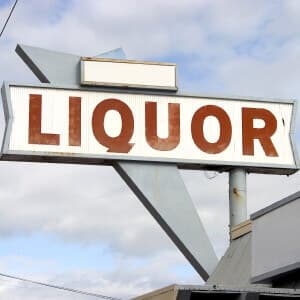 Americans have an alcohol problem. Most people think alcohol abuse is someone else's problem. The guy on the street corner begging for money, perhaps. Not the upstanding citizen who drives a nice car and has a lovely family. In reality, though, alcohol now affects one out of eight American adults (JAMA Psychiatry, Sept. 2017). Alcoholism is on the rise. Is there anything that can help?
Can Naltrexone Help an Alcohol Problem?
Q. I have been a heavy drinker for 35 years—just in the evenings, after work. I would take 6 or 8 drinks nightly, waking with a hangover almost every morning.
I spoke to my doctor last year about naltrexone. Since starting naltrexone, I have been able to manage my drinking. I limit it to no more than 1 to 2 drinks daily.
On some days, I have skipped alcohol completely. My prescription ran out a couple of months ago. At first, I was able to limit my intake. However, it has increased to the point where I am returning to my previous consumption levels.
I will be seeing my doctor in a few days and, as much as I hate relying on a drug for help, I will be asking for a renewal on the naltrexone prescription.
A. Naltrexone (ReVia, Vivitrol) is an opioid antagonist. That means it blocks the effects of opioid medication as well as natural opioids (endorphins) in the brain. Scientists think it is these endorphins that are responsible for the pleasure some people get from drinking alcohol.
Studies show that naltrexone can be effective, especially when combined with counseling (New England Journal of Medicine, Aug. 14, 2008; Journal of Substance Abuse Treatment, Feb. 2018).
Another Reader's Experience:
Carl shares his naltrexone story:
I am a 62-year-old male emergency room nurse with a history of drinking 6 to 8 alcoholic drinks a day for the past 30 years or so. My drinking is confined to the hours between 5 and 10 PM. My motivation for drinking is I like the "buzz". I honestly don't believe my alcohol use is a coping mechanism, as both my personal and professional life is very satisfying and successful.

"I do however have an addictive personality. (I was a 2 to 3 pack a day smoker until 20 years ago when I stopped cold turkey). I have no desire to stop drinking, but I realize that if I continue my present rate of consumption I will sooner or later suffer health problems. I just want to reduce my consumption to a reasonable level.

"I heard an interview with Dr. Eskapa on NPR and bought and read his book (The Cure for Alcoholism: Drink Your Way Sober Without Willpower, Abstinence or Discomfort). I started on naltrexone on January 5th.

"I could become the poster child for this drug. In the 3 weeks I have been taking it, I've had 1 to 3 drinks a day (usually 2), and have suffered absolutely no side effects. Indeed, the subtitle to the book (Without Willpower, Abstinence or Discomfort) has proved 100% true.

"I realize I am still very early in the game, but I am absolutely convinced that this is a life changer for me. I have spoken to a number of my friends and coworkers about naltrexone and am amazed at the interest they have shown, either for themselves or their loved ones.

"If the drug continues to be as successful as it appears to be over the next 3 to 4 months, I intend to very actively and publicly promote its use. I would very much like to learn of other peoples experience with naltrexone."
Not everyone will solve an alcohol problem with naltrexone. Nevertheless, some people do discover that their cravings are diminished. We share Carl's interest in hearing from others who have had experience with naltrexone, either positive or negative. Share your story in the comment section below.