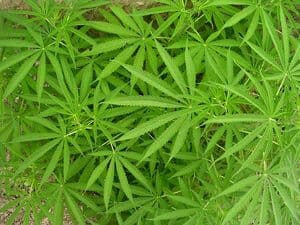 Millions of people are now using cannabis regularly. Some smoke marijuana. Others eat marijuana gummies, brownies, chocolate bars, truffles and chocolate chip cookies. Then there is medical marijuana. Patients with nerve pain, cancer, Crohn's disease, anorexia, epilepsy, multiple sclerosis, muscle spasms and nausea are also using cannabis. A new study suggests that all these people should be aware that they may need higher doses of certain anesthetics during surgical procedures. Otherwise, they may not achieve adequate levels of sedation or anesthesia.
More Anesthesia for Marijuana Users:
When it comes to procedures that require general anesthesia, cannabis users may have to be more candid about their use of marijuana. That's because a new study suggests that regular use of cannabis can dramatically impact the dose of anesthetic needed (Journal of the American Osteopathic Association, online April 15, 2019).
In this study, 250 Colorado residents underwent minimally invasive procedures such as colonoscopies. Marijuana is legal in Colorado and 10 percent of the patients said they used cannabis regularly.
These people required more than twice as much propofol for anesthesia compared to nonusers. In addition, they needed 20% more midazolam for sedation. If a powerful opioid pain reliever like fentanyl was required, the dose of that drug also needed to be a bit higher.
Why This is Important:
Inadequate anesthesia is not a good thing. If someone wakes up in the middle of major surgery, it can be a devastating experience. That's especially true if the surgeons have administered a powerful muscle relaxant. The patient won't be able to let the surgeons know the anesthetic isn't doing its job.
Post-surgical pain relief might also be impacted by marijuana use. If someone gets a standard dose of fentanyl and it doesn't work as anticipated, it could be hard to convince a physician that a higher dose of the opioid is necessary.
That might also be true for cancer patients. Many people getting chemotherapy experience hard-to-treat nausea and vomiting. Sometimes they turn to medical marijuana to overcome this devastating side effect. Cancer patients may also require opioid pain relief. If marijuana partially attenuates the pain relieving impact of fentanyl, health professionals need to know that doses might require cautious upward adjustment.
Communicating About Marijuana and More Anesthesia:
Anesthesiologists don't always ask ahead of time if their patients are marijuana users. Patients may not volunteer such information without prompting unless they understand how cannabis use could impact their reactions to anesthesia. The new research means that patients must be candid about their use of marijuana and anesthesiologists will need to ask and possibly adjust the dose of the drugs they use during surgical procedures.
Have You Ever Used Marijuana?
If you have used marijuana recreationally or for medical reasons, please share your experience below in the comment section. Did you ever need anesthesia while using cannabis? Was there a problem?