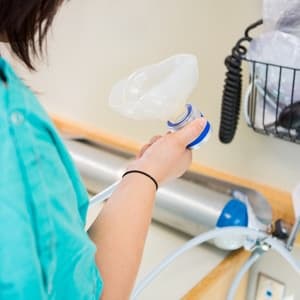 Research on the anesthetic ketamine has shown that it can sometimes produce a quick but not long-lasting remission from otherwise intractable depression. Scientists at Washington University in St. Louis wondered whether nitrous oxide–the so-called laughing gas sometimes used as a dental anesthetic–could produce similar benefits.
They compared the effects of nitrous oxide inhalation to placebo inhalation among 20 volunteers whose depression had not responded to other treatments. Each inhalation session was an hour long, and there was at least a week between active and placebo treatments.
Results of Treatment
The day after their nitrous oxide session, three people said their depression had lifted completely and seven others said they felt significantly better. An additional seven had mild symptom improvement.
After the placebo session, one person said the depression had deepened, but two felt significantly better and five had some mild symptom improvement.
This pilot study is too small to determine whether laughing gas could become a treatment of last resort for people whose depression does not yield to other treatments. But it certainly suggests an interesting path for future research.