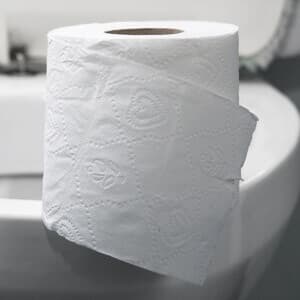 Q. My family doctor has prescribed tamsulosin for frequent urination at night. I am a 75-year-old woman, and after reading about the side effects of this drug, I am concerned.
I can live with the frequent nightly nuisance, but it would be nice not to get up quite so often. What is your opinion on this?
A. Our first reaction was that tamsulosin (Flomax) is approved only for men with enlarged prostate glands and not for women. Upon searching, however, we found that tamsulosin has been studied and found helpful for reducing excessive nighttime urination in women (Urology Journal, May-June, 2014).
Other Alpha Blockers:
Tamsulosin belongs to a category of drugs called alpha blockers. Other medications in this class include:
Alfuzosin (Uroxatral)
Doxazosin (Cardura)
Prazosin (Minipress)
Silodosin (Rapaflo)
Terazosin (Hytrin)
Side Effects of Tamsulosin (Flomax):
The side effects of this medication vary in severity. Some, such as fatigue or drowsiness, might not be a problem since you are taking it at night. You will have to determine whether others, such as dizziness, sore throat, back pain or runny nose, pose a problem for you.
Other Side Effects:
Sexual dysfunction, lower libido, abnormal ejaculation (men only)
Fatigue, tiredness
Cough, sinusitis, stuffy or runny nose
Low blood pressure, especially upon rising, leading to dizziness
Irregular heart rhythms
Skin rash (can be very serious; report to MD immediately!)
When people read about side effects such as those listed above they generally zone out pretty quickly. Lists like this seem irrelevant to most people. That's why we like to share stories from readers to make a seemingly simple problem like "stuffy nose" more understandable:
Jesus in Michigan writes:
"I was prescribed tamsulosin because of kidney stones. The doctor did not tell me about side effects. When I started it the first day at 7:00 PM I was thinking it is not so bad, but the next day I had sinus congestion and problems breathing.

"The sinus congestion caused a headache all day on the job. The second day was not so bad, just a slight headache, but today, the third day on tamsulosin, I again have bad sinus congestion. I am going to go to the doctor to change the prescription or review my options. It is terrible that I cannot breathe well. I would accept this if it was caused by an infection but not if it was brought on by a drug."
Stephen had a similar problem:
"I'm suffering from kidney stones and was prescribed tamsulosin to help pass them.

"It sure did increase the strength and frequency of passing urine but the nasal congestion I'm suffering has kept me awake for two days straight. It's that bad. I had to stop using it; have to find an alternative when next I visit the urologist."
Eric in Coos Bay, Oregon:
"After only one week I have terrible headaches and total congestion of my sinuses so bad I can't sleep. I have also experienced a strange depression that has came over me. I can't take that and function right so the Flomax gets tossed starting today."
Floppy Iris Syndrome During Surgery:
If you have already had cataract operations, one serious side effect won't be relevant. But if you may need to have cataracts removed in the future, you might want to forgo the drug. It makes the iris floppy, complicating cataract procedures. This reaction may be irreversible in quite a few people.
Stories from readers:
Meghan shared this scary story:
"My Dad had a problem with his cataract surgery (he takes Flomax). They couldn't get the lens to stay in his eye after surgery. They stitched it in for 2 months, and now he has lost vision."
Miffa offered this:
"I'm in a similar situation to others who took an alpha blocker, but my ophthalmologist casually dismissed my concerns and said they know how to deal with that now. I've also read that stopping Flomax for a couple of weeks won't help — it takes much longer for it to leave your system."
Rob had two serious complications:
"I had cataract surgery that failed and required retina surgery that cleared up the hundreds of floaters but never gave me better vision than I had before the surgery.

"When on terazosin I fell and injured a vertebra near my neck and when playing senior softball I began to have serious neck pain (cervical spondylosis) that eventually required having 2 steroid shots in my neck.

"So far so good but had to give up senior baseball and the thought of re-occurence prevents activities I enjoyed."
Falls: Another Serious Complication:
Dizziness is often written off as a minor side effect, but it can lead to falls. A study in the BMJ (October 26, 2015) revealed that alpha blockers prescribed for prostate enlargement can increase the risk of falls. Men on such drugs had a 15-16% increased risk for fractures and head trauma during the first three months of taking such medications.
Read more about the side effects, interactions and problems with alpha blocking prostate drugs at this link.