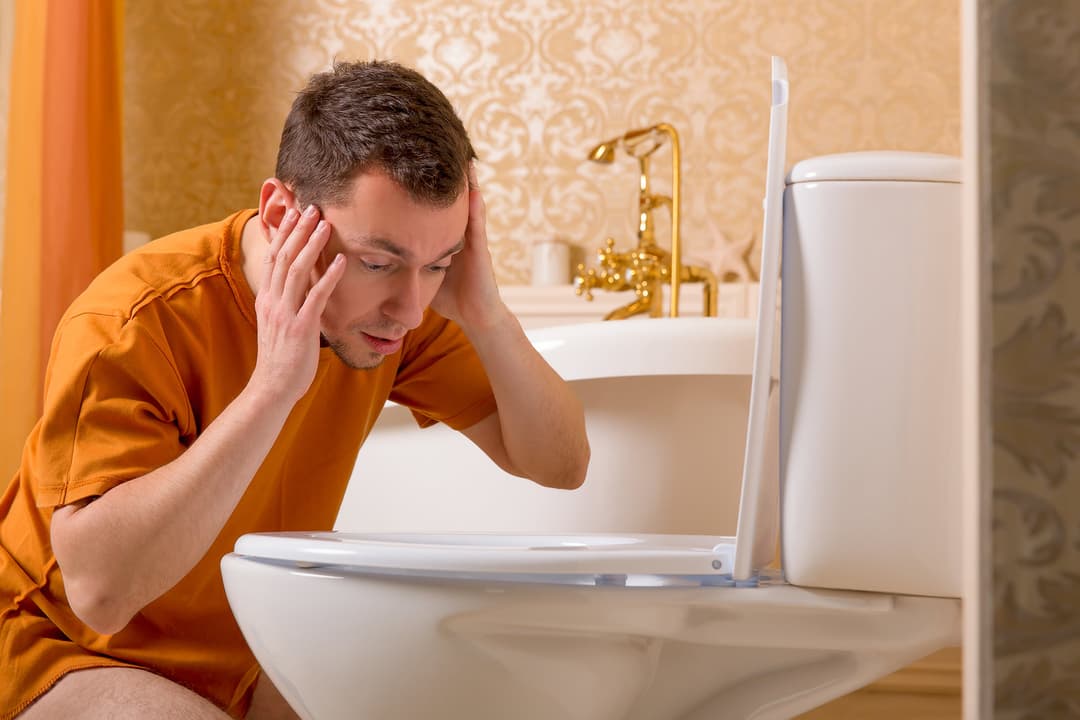 This is a truth test! Do you ever check to see whether your stool sinks or floats? Be honest now. It never fails to amaze us how many people pay close attention to what ends up in the toilet bowl. People seem especially concerned about floating poop. That may be in part because of a viral video by Randy Pausch titled "Last Lecture." Please take some time to watch this poignant story about pancreatic cancer. The reason this video is so relevant is because it refers to floating poop and pancreatic cancer.
On November 17, 2022, the DailyMail.com reported that "Floating Poo may be an early warning sign of pancreatic cancer."
"Although it sounds like a strange connection, tumours in the pancreas can block the organ's ducts — stopping the thorough release of enzymes and bile that break down fatty foods.

"Without this internal reaction, poo can end up being greasy and float."
A Reader Became Worried Because of Floating Poop:
This reader shared a concern because of something she saw on the Oprah Winfrey show.
Q. I was watching Oprah and heard a doctor on her show say that poop should NEVER float. Why?
I have not changed my diet at all, but all of a sudden about two months ago, every time I have a bowel movement, my poop floats.

Is there something wrong with my system? I feel fine and have no pain or anything unusual.
A. Health professionals have been debating the causes of "floaters" vs "sinkers" for decades. Some believe floating is caused by excess fat in the stool as a consequence of digestive disease. Others maintain that gas is the culprit.
If your floating poop is light colored or whitish, greasy or smelly, check with a physician. Other symptoms may include abdominal discomfort, nausea, diarrhea, swelling or redness in a leg due to a blood clot, dark urine and weight loss. Such a constellation of symptoms requires prompt medical attention.
Celiac Disease?
Another possible cause of floating poop is celiac disease. This is a somewhat mysterious condition that affects a lot more people than most doctors think. It frequently goes undiagnosed. One of the world's leading experts estimates that over 90 percent of people with celiac are not diagnosed.
Because people with celiac disease cannot digest gluten, a protein found in wheat, barley and rye, they have trouble absorbing nutrients from food. Because fat may not be well absorbed from the digestive tract, people with celiac disease may end up with floating stools. The poop can be light grey or tan in color and have an unpleasant odor. People who always have "floaters" might want to ask a doctor for a blood test to check for celiac disease.
Other symptoms of celiac disease include:
Digestive distress: bloating, abdominal pain & cramps, diarrhea
Fatty floating stools; tan or light gray in color; gas
Anemia
Fatigue
Arthritis or joint pain
Neuropathy (nerve pain: burning, tingling, numbness)
Muscle cramps
Skin rash (that can be intensely itchy at times)
Osteoporosis
Neuropathy (tingling or burning feeling in feet or legs)
Depression and/or brain fog
Irritability
Mouth sores
Lactose intolerance (reaction to milk sugar)
Muscle weakness
Infertility
Easy bruising
To learn more about the kinds of tests to seek for celiac disease, you may wish to listen to our one-hour podcast with Joseph A. Murray, MD. He is a gastroenterologist in the Division of Gastroenterology and Hepatology at the Mayo Clinic in Rochester, MN. He is also Professor of Medicine there, and runs the celiac disease research program. It focuses on epidemiology and complications of celiac disease and mouse models of gluten sensitivity.
Since you have only recently noticed floating poop, you may not need to worry about this problem. If you feel well and have no diarrhea or other symptoms, it probably makes little difference. If it persists, tell your doctor about your floating poop at your next visit so she can rule out anything serious such as celiac disease or pancreas problems.