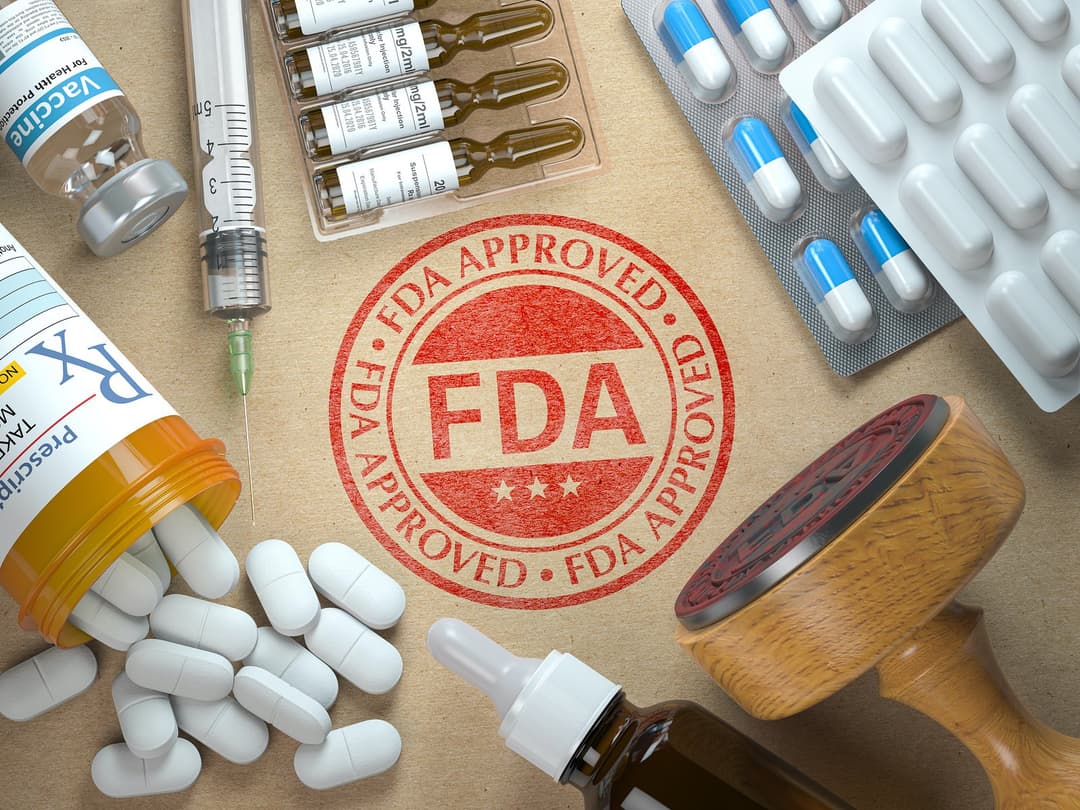 The FDA is supposed to be the ultimate drug watchdog. This federal agency is the final arbiter of which drugs work and which don't. The Food and Drug Administration used to have a reputation for independence, objectivity and integrity. Now, though, the FDA has egg on its face. A lot of people are questioning FDA credibility and reliability.
Alzheimer's Drug Approval Ruins FDA Credibility
The Food and Drug Administration has come under intense scrutiny in recent weeks. The agency seemed quite proud of itself in early June when it announced the approval of Aduhelm (aducanumab) for Alzheimer's disease (June 7, 2021): 
"This approval is significant in many ways. Aduhelm is the first novel therapy approved for Alzheimer's disease since 2003. Perhaps more significantly, Aduhelm is the first treatment directed at the underlying pathophysiology of Alzheimer's disease, the presence of amyloid beta plaques in the brain."
Then stuff started hitting the fan.
Why Has the Aduhelm Approval Blown FDA Credibility?
To understand why this approval is so controversial, you have to know a little bit about the drug approval process. Drug companies develop new chemical entities and then test these compounds to see if they are  1) reasonably safe and 2) effective for the condition being treated.
The gold standard is a randomized controlled trial (RCT) comparing the new medication to an inactive placebo. The normal requirement is two RCTs with statistically significant results favoring the tested medicine.
Once the data have been submitted and analyzed by FDA staff, the agency asks independent experts on an advisory committee to review the information. These outside experts are highly regarded in their fields.
The FDA relies on these advisors when it makes its final decision whether or not to approve a new drug. It doesn't always accept the committee's vote, but usually the agency carefully considers the committee's recommendation.
The Big Ooops!
Not much about the recent FDA approval of aducanumab (Aduhelm) followed the normal path. To start with, the drug company initially abandoned the drug. Early results from two RCTs were so disappointing that the studies were halted prematurely. In an article in JAMA (March 30, 2021), the word FUTILITY was used to describe the outcome. 
Despite this, on closer examination, the company analysts were able to extract a positive signal from one of the trials. People taking a high dose of aducanumab finished with 0.39 points less decline on an 18-point cognitive scale than those on placebo. While statistically significant, it would be hard to argue that it is impressive.
Advisers Vote Thumbs Down:
None of the experts on the advisory committee recommended that the agency approve the drug. That is an unqualified thumbs down. In an unprecedented move, however, the agency ignored its own expert advisory committee and approved the drug.
What happened next was chaos. First one expert, Dr. David Knopman, a neurologist from the Mayo Clinic, resigned from the committee because of the FDA's accelerated approval.
Then another neurologist on the committee, Dr. Joel Perlmutter of Washington University, stepped down for the same reason:
"As an advisory committee member, I am extraordinarily disappointed that our unbiased advisory committee review was not valued."
The following day, Dr. Aaron Kesselheim also resigned. He is a Professor of Medicine and an expert on pharmaceutical policy at Harvard Medical School. In his letter of resignation to the FDA, he wrote that the action on Aduhelm was:
"…probably the worst drug approval decision in recent U.S. history."
He went on:
"This will undermine the care of these patients, public trust in the FDA, the pursuit of useful therapeutic innovation, and the affordability of the health care system."
It is unheard of for three advisory committee members to resign in protest.
Putting Down the Hammer:
Dr. Kesselheim was unusually candid in his letter of resignation to the FDA. He went further, though. He and another distinguished colleague from Harvard, Dr. Jerry Avorn, submitted a guest essay to the New York Times (June 15, 2021): 
"The F.D.A. Has Reached a New Low."
They point out that there was a time when drugmakers could sell unproven or unsafe remedies. The thalidomide debacle changed everything. The FDA was given much more authority to require testing for both drug safety and effectiveness.
These two Harvard professors of medicine go on to say:
"But the strength of that process has been eroded, and it reached a low point last week when the F.D.A. approved aducanumab, a treatment for Alzheimer's disease that has not been convincingly shown to work and can cause brain swelling and hemorrhage.

"In recent years, under steady pressure from the pharmaceutical industry and the patient groups it funds, the F.D.A. has progressively lowered its standards of effectiveness and safety required for drug approvals. New drugs are now more likely to be supported by fewer studies and less adequate clinical trial designs than in the past."
Surrogate End Points:
The FDA has made a big deal about Aduhelm's ability to lower amyloid beta, the sticky stuff of brain plaque. But not all neuroscientists believe amyloid causes Alzheimer's disease. You can listen to an interview that calls that theory into question at this link.
Show 1132: Are Infections to Blame for Alzheimer Disease? (Archive)
Pharmaceutical scientists have been striving to get amyloid plaques out of the brain, but new research suggests that amyloid may be acting to protect the brain from microbes. What are the implications
And then there is this competing concept:
Show 1159: Do Cold Sores Boost Your Risk for Dementia?
In this international research update, we consider studies of probiotics and how they influence the gut microbiota; also, are cold sores linked to dementia?
What Really Matters?
Patients and their families are less interested in the underlying cause(s) of Alzheimer's disease than they are in resolving the symptoms of this mind slayer. They want medications what will actually restore the ability to think clearly and remember past events.
They want drugs that will help family members resume normal activities of daily living. Reducing amyloid beta in the brain is meaningless unless it makes a measurable difference in patients' quality of life.
Will There Be A Shakeup at the FDA Because of Concerns About FDA Credibility?
Dr. Janet Woodcock is now the acting FDA Commissioner. The buck stops at her office.
Senator Joe Manchin, the champion of bipartisanship, has called for her removal. In a letter to President Biden, Senator Manchin has asked for new leadership at the FDA.
The drug watchdog group, Public Citizen went even further. It has called for three top FDA officials to resign because: 
"Approving aducanumab despite the lack of evidence of effectiveness has raised false hope for millions of Alzheimer's disease patients and threatens to bankrupt the Medicare program because of the drug's exorbitant price ($56,000 per year)."
Readers Speak Out About FDA Credibility:
Visitors to this website are not shy in expressing their opinions:
Bill questions FDA credibility:
"This just illustrates the drug companies capture of the FDA and Congress, a process that has been developing for many years. At least two books by respected authors have described what goes on in detail, but nobody seems to pay attention."
Laurie has a personal reason to question FDA Credibility:
"My mother has dementia- Alzheimer's type- and has suffered terribly from the side effects of other available drugs. This one is no different. With money to be made, desperate people may try it-but I cannot and will not allow my mother to be another guinea pig for another drug company. To approve a drug for which trials were halted is nothing short of criminal behavior."
Mary is upset with the FDA decision:
"This decision is absolutely unforgivable. Unless the FDA is now completely in the pocket of the drug companies, I do not understand how they could have approved this drug. At best, it is useless, and at worse, it is harmful. The FDA is supposed to be a safeguard, not a rubber stamp. This is terribly disturbing."
Eve also questions FDA Credibility:
"FDA should respect the educated scientists not the pharma companies. We have Alz in out family but I would not recommend taking this drug for free much less $56K a year!"
Gene has some personal experience with drug approval:
"Well, another drug approval based not on scientific fact but on the opportunity to make another drug maker a fortune for the CEO or the company. I served on a committee to screen such drugs years ago, and there was no way that committee of doctors and ethicists would have approved a drug with the enormous side effects and lack of clear benefit for the patient. Sadly, making money appears to be the greatest priority not only of the drug companies but now of the FDA approval process. Sad what the medical profession and FDA have come to in our country. Too much money involved in the approval process I think."
Why FDA Credibility is Important!
The FDA approval process appears broken. That is not just our opinion and the opinion of our readers. Vinay Prasad, MD, MPH is a hematologist-oncologist and Associate Professor in the Department of Epidemiology and Biostatistics at the University of California, San Francisco. He has been a guest on The People's Pharmacy syndicated public radio show and podcast. Dr. Prasad studies health policy, clinical trials and "better decision making." His most recent article, "The FDA Is Failing the American People," was published in MEDPAGE TODAY (June 16, 2021). 
"FDA Has Pitched Their Tent on the Side of the Mountain

"Many observers don't fully appreciate how the FDA has taken a position that is indefensible. The agency does not guarantee that drugs that come to the U.S. market actually help Americans live longer or better lives (beyond what could be achieved without these drugs). At the same time, the FDA insists on interfering in the market and sets arbitrary standards for approval. The combined effect is the worst of all possible worlds: we don't know if drugs work, and the companies can charge massive prices for them!"
See our article about the cost of Aduhelm and how it could bankrupt the healthcare system at this link. 
Why Does FDA Credibility Matter?
The Food and Drug Administration directly affects your life every time you swallow a pill. That includes every OTC medicine you take, all prescription drugs and every injection, including the COVID-19 vaccine. Let's not forget all the generic drugs made abroad. Until the FDA's approval process is fixed, patients and health care professionals will be unable to trust the agency's decisions.
Here at The People's Pharmacy we have been monitoring drug safety and effectiveness for more than 45 years. We do our best to provide you with practical information that enables you to make thoughtful decisions about your health. That's why we interview people like Dr. Jerry Avorn from Harvard, Dr. Vinay Prasad from UCSF and hundreds of other health professionals who care deeply about integrity and objectivity. 
What do you think? Share your thoughts in the comment section below. If you think this article is worthy, please share it with friends or family.