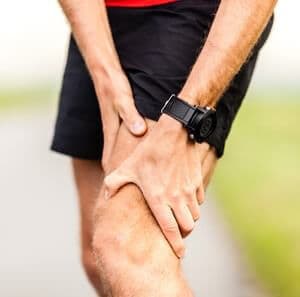 Nonsteroidal anti-inflammatory drugs (NSAIDs) are staples for treating arthritis pain. However, such medicines, including nonprescription versions such as ibuprofen or naproxen, have risks. Even acetaminophen, which is often recommended for arthritis pain relief, may not be safe (Drugs & Aging, April 2019). As a result, we are not surprised that people continue to search for alternative treatments. Some opt for injections into the affected joint, but they should be wary of repeated cortisone injections. These can cause long-term misery in exchange for short-term relief. Other individuals have heard the hyaluronic acid might be helpful. How well does it work? A study published in the BMJ (formerly the British Medical Journal) July 6, 2022).
Hyaluronic Acid Injections for Knee Pain?
We have received a lot of questions from readers who want to know the straight and skinny about hyaluronic acid injections. Doctors call this treatment viscosupplementation. Here is a typical question:
Q. Do hyaluronic acid injections help knee arthritis pain?
A. Hyaluronic acid (HA) is a natural compound called a glycosaminoglycan found in connective tissue. Humans synthesize it, and the compound is critical in wound healing, skin repair and joint cartilage. But scientists have not determined for sure whether injecting HA into joints will ease pain.
One study in the Annals of Internal Medicine (Jan. 6, 2015) found that knee injections with this natural compound were more effective than placebo or even corticosteroid injections. In addition, they outperformed the oral NSAIDs usually taken to relieve arthritis pain (celecoxib, diclofenac, ibuprofen, naproxen, etc.) Unfortunately, a more recent meta-analysis did not find this injection beneficial for long-term pain relief (JAMA, Dec. 25, 2018).
The Latest Systematic Review and Meta-Analysis of Hyaluronic Acid:
The most recent and thorough review of hyaluronic acid injections for knee osteoarthritis was published in the BMJ on July 6, 2022. These researchers refer to it as viscosupplementation.
Instead of beating around the bush and starting with a description of what these researchers did, I am going to cut to the chase.
Here are their conclusions:
"Strong conclusive evidence indicates that, among patients with knee osteoarthritis, viscosupplementation is associated with a clinically irrelevant reduction in pain intensity and with an increased risk of serious adverse events compared with placebo. Our findings do not support the broad use of viscosupplementation for the treatment of knee osteoarthritis."
A lot of clinicians are going to object to this finding. There is a lot of money being made on HA injections into knees. According to the BMJ researchers, Medicare data reveals that $325 million was spent on hyaluronic acid injections into knees in 2018.
Before people start howling, here are the details. You get to decide what you think based on the data:
Principal Findings:
"This systematic review identified 169 trials on 21,163 randomised patients with knee osteoarthritis. The main analysis of the primary outcome was based on 24 large, placebo controlled trials that included 8,997 randomised patients with knee osteoarthritis. We found that viscosupplementation was significantly associated with a small reduction in pain intensity compared with placebo, but the difference was less than the minimal clinically important between group difference. Since 2009 strong evidence has shown that the pain reduction associated with viscosupplementation is clinically equivalent to the pain reduction associated with placebo when the equivalence margin is 0.2 SMD [standardized mean difference] units (or a margin of 5 mm on a 100 mm visual analogue scale). Similar results were observed for function. We also found that viscosupplementation is associated with a higher incidence of serious adverse events compared with placebo."
Now, that sounds complicated. Here is our understanding: The shots do improve pain more than placebo shots, but the difference is so small it isn't important. That's what the business about pain reduction being clinically equivalent to pain reduction due to placebo means.
Safety of Viscosupplementation:
The authors are quite clear that their analysis shows a significantly higher risk for dangerous side effects among people getting HA shots. The authors did not describe what those side effects might be in the article. They did list them for various trials in the appendix. Tryin to make sense of that information was incredibly challenging.
We have gone to the Mayo Clinic website on hyaluronic acid injections for more insight. Here is what these experts mention:
Mobility problems
Pain in muscles and/or joints
Swelling in joints
Injection site reactions such as a inflammation, itching, lumps, numbness, pain, rash, redness, soreness, stinging, swelling, tenderness and  infection.
Allergic reactions such as hives
What About Oral Supplements of Hyaluronic Acid?
Q. I have arthritis in both knees. I probably spent at least $100 on glucosamine and chondroitin for several years. Results? Zero.

Recently I spent almost $1000 on laser treatments, twelve on each knee. Results? Zero!

Other than injections, the only treatment that gives my arthritic knees relief is hyaluronic acid capsules.
A. Oral hyaluronic acid is even more controversial than injections. We have not found large meta-analyses or systematic review comparable to the BMJ study cited above. Until such research is completed we remain agnostic.
Learn More:
Some people find other natural approaches helpful for easing arthritis pain. You can read more about them in an online resource, our Guide to Alternatives for Arthritis.