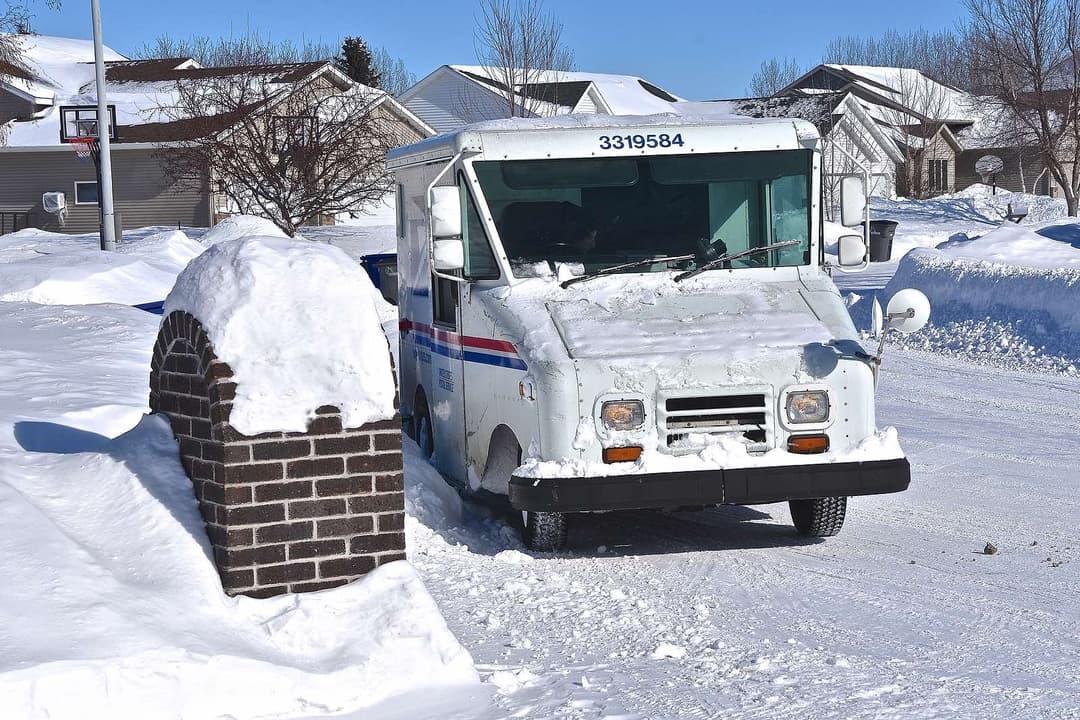 The FDA has very strict guidelines for temperature fluctuations when it comes to the storage and shipment of medications. Yet the FDA takes zero responsibility for mail-order pharmacy shipments. The company that makes the medicine takes zero responsibility after their products reach wholesalers or distribution centers. And the distributors take little, if any, responsibility for maintaining the medications within FDA guidelines. But the state of Oklahoma could change the way pharmacy is practiced in the United States if it follows through on its plan to change the rules on mailed medications!
State Boards of Pharmacy:
Every state has a "board of pharmacy." These organizations control and regulate the practice of pharmacy and are responsible for how pharmaceuticals are handled within any given state. As far as we can tell, most boards of pharmacy do not enforce delivery standards to pharmacies or to the homes of patients.
If your local pharmacy gets drug deliveries from a pharmaceutical wholesaler, are those drugs temperature-controlled? We have observed the trucks sitting at drug wholesalers and we have not seen such vehicles receiving or sending medications in vehicles that are protected from temperature fluctuations.
If you get medicine from a mail-order pharmacy service, who makes sure it is shipped and stored under appropriate conditions? Until Oklahoma came along, no organization seemed to want to take responsibility for monitoring the shipment of mail-order medicines. And that includes generic drugs made in China, India, Slovenia or Brazil.
Mail-Order Pharmacy Has Changed Everything!
For most of the last century, prescriptions were dispensed in pharmacies, where patients and pharmacists met face to face. The drugstore was often a community gathering place.
Increasingly, though, people are getting their prescription medicines delivered to them through the mail. That's in part because many insurance companies require that patients utilize this cost-saving mail-order strategy. The pandemic also encouraged people to order from home. As a result, the mail-order pharmacy delivery business is booming.
"…in the last 20 years, the number of users nationwide has roughly doubled, with federal data showing an estimated 26 million people receiving their medication by mail."
We suspect that the pandemic only increased demand for mail-order pharmacy services.
Medications Are Different!
Medications are different from clothes, electronics and books. The FDA issues strict guidelines for the storage and shipment of all medicines. It requires pharmaceutical manufacturers to test each product for stability under varying conditions of temperature and humidity. The optimal temperature for storage is specified for each product.
Azithromycin (Z-pak):
For example, azithromycin (also known as Z-pak) tablets are to be stored between 59 and 86 degrees Fahrenheit. That is a reasonably wide range that includes most indoor temperatures. It does not allow for freezing in the winter!
Atorvastatin (Lipitor):
The cholesterol-lowering medicines atorvastatin (Lipitor) and rosuvastatin (Crestor) both should be stored between 68 and 77 Fahrenheit. As you can see, that temperature range isn't quite as broad.
Levothyroxine (Synthroid):
The information on Synthroid brand levothyroxine tablets also specifies storage between 68 and 77 F, with "excursions" permitted from 59 to 86 F. In addition, they should be protected from light and moisture.
Semaglutide (Ozempic):
This type 2 diabetes drug has been in short supply recently. That's because some people are using this injectable medicine off-label to lose weight. You can read about it at this link.
Here are the FDA's recommendations about the storage and handling of Ozempic:
"Prior to first use, OZEMPIC should be stored in a refrigerator between 36ºF to 46ºF (2ºC to 8ºC). Do not store in the freezer or directly adjacent to the refrigerator cooling element. Do not freeze OZEMPIC and do not use OZEMPIC if it has been frozen.

"After first use of the OZEMPIC pen, the pen can be stored for 56 days at controlled room temperature (59°F to 86°F; 15°C to 30°C) or in a refrigerator (36°F to 46°F; 2°C to 8°C). Do not freeze…OZEMPIC should be protected from excessive heat and sunlight."
Mail-Order Pharmacy and Temperature Fluctuations:
Two critical questions:
1) what happens when medications are not kept within the specified temperature range?
2) what is an "excursion" and why does it matter?
Modern pharmaceuticals are complex compounds. They may deteriorate when exposed to extremes of heat or cold.
For example, the acid-suppressing drug ranitidine (Zantac) was removed from the marketplace a few years ago. That's because a carcinogen called NDMA can build up in this product. According to the FDA, this problem:
"increases over time and when stored at higher than room temperatures."
The next time a pharmacist tells you that temperature is not that big a deal, refer that health professional to the FDA's article on ranitidine at this link.
"Excursions"
The FDA does allow temporary deviations from room temperature (called excursions) during shipment of many meds. This greater latitude (usually from 59 to 86 F) should be limited to less than 24 hours. During a cold snap or a heat wave, medicines in transit may be exposed to much more extreme temperatures for a lot longer!
The Oklahoma Board of Pharmacy:
Oklahoma is now proposing that the temperature of drugs during shipping should be monitored. That could help ensure that they are not exposed to temperatures outside the FDA's narrow guidelines.
A new investigative report from NBC News (Nov. 17, 2022) provides this insight on the Oklahoma Board of Pharmacy proposed rule regarding mail-order pharmacy:
"Patients who get their prescription medications by mail in Oklahoma may soon have better protections for the safety of those drugs than any other state. On Wednesday, Oklahoma regulators proposed the nation's first detailed rule to control temperatures during shipping, according to pharmacy experts.

"'This is a huge step,' said Marty Hendrick, executive director of the Oklahoma State Board of Pharmacy, after the board voted to approve the rule Wednesday. 'We've got a tremendous amount of prescriptions that get mailed to patients. … What we did today was make sure our patients in Oklahoma are receiving safe products.'"
Can We Trust Mail-Order Pharmacy?
According to the NBC News report, maybe not:
"NBC News found that most state pharmacy boards, the regulators responsible for pharmacy safety, did not have specific rules for how pharmacies should ship customers' medication, few asked about this process in their inspections, and many said it was simply up to the pharmacy to ensure safe shipping."

"The proposed Oklahoma rule is the first of its kind to set clear guidelines on temperature safety during transit."
Are Specialized Vet Drugs Handled Better Than Human Meds?
A reader recently shared this story about a product for a beloved pooch:
Q. Our dog was recently bitten by a copperhead snake. The veterinarian prescribed an antibiotic to keep the wound from becoming infected. She added an NSAID for pain.

To protect his stomach, she recommended omeprazole and a veterinary probiotic. The probiotic arrived by FedEx inside an insulated envelope with a cold pack and a temperature monitoring device. Even though it was hot out, the monitor showed that the medicine had never become too warm.

Why don't my mail order human medicines have temperature monitoring devices enclosed so I can verify that they did not become overheated in transit?
A. You raise a fascinating issue. If some veterinary products are shipped with temperature monitors, why not human medications? We think the FDA should require that all drugs shipped during the summer or winter should have such devices in the packages, even though it may cost a bit more.
Above you can see a photo that this reader supplied to demonstrate the temperature monitoring device. We priced such devices. When purchased in bulk, the cost should be quite low, about $1-$2 per monitor. If you are taking a pricey prescription product, an extra dollar or two would be well worth it to make sure your medicine is shipped under appropriate conditions.
What if Mail-Order Pharmacy Products Are a Matter of Life and Death?
This reader raises a very important question!
Q. I have stage 4 metastatic breast cancer. My oncologist prescribed Ibrance, shipped by UPS.

I happened to be outside when the delivery truck pulled up. It was 97 degrees here in Florida with a heat index of well over 100 degrees. That is not appropriate for this medicine that I hope will save my life.

I talked with CVS Specialty Pharmacy, Pfizer and the FDA. I have no interest in filing a lawsuit, but if I can't get my medication shipped safely, I will. The FDA and Pfizer both recommended I not take the pills delivered that hot day. The order was replaced.

No one seems to know at exactly what temperature any medication starts degrading. How can we make sure everyone gets their medications safely?
A. You have discovered a scary secret about mail-order pharmacy. A life-saving drug like yours should be shipped under temperature-controlled conditions.
Ibrance (palbociclib) is supposed to be stored between 68 and 77 degrees F. The FDA permits brief temperature "excursions" as low as 59 degrees and as high as 86 degrees F. The delivery truck clearly exceeded that temperature.
In the winter, many delivery vehicles will fall below 59 degrees. In places like North Dakota, Minnesota or Vermont the temperature in the delivery truck may never get above freezing.
Mail-Order Medicines Can Be Expensive!
The cost of replacing your bottle of Ibrance was probably over $11,000 for a month's supply. You should not have to question the effectiveness of your cancer medicine because it was not maintained within the FDA's specified temperature limits during shipping.
We do not know what is necessary to get someone to take responsibility for enforcing the FDA's drug storage and transport guidelines. If the Food and Drug Administration cannot monitor transport conditions from China to India to Los Angeles, who can? Do these pills come on container ships or in airplanes? If they are in airplanes, is the temperature maintained within the appropriate range?
We have asked the Food and Drug Administration very specific questions about how the agency monitors shipping from abroad to the U.S. The answers have been unsatisfactory.
Our Questions to the FDA:
1) How are generic drugs shipped from abroad (especially China and India) to the United States?

Surely the FDA has a general sense of how such shipments move from manufacturing plants abroad to the United States. Do they come in container ships? Do they come in the cargo holds of airplanes? In the majority of cases, what is the transportation method most generic drug companies rely upon?

2) When generic drugs are shipped from abroad to the U.S., are they in temperature-controlled containers and are those containers monitored?

If containers are monitored, does the FDA ever examine the records?  As you know, the labeling on most medicines allows for temporary temperature fluctuations between 59 and 86 degrees F during shipping. What the health professional who contacted us wants to know is whether the FDA knows if generic drugs shipped from abroad either by airplane or cargo ship ever go below or above those temperature guidelines?
The FDA Response:
1) For the first question, while we don't track the mechanism of travel, it would be unlikely that finished drugs are transported by cargo ship.  Most finished drugs have a two-year expiration date and distributors will generally not distribute drugs with less than 6 months left in expiry.  The time for cargo ship transport would generally preclude that option.  It is likely that most manufactures [sic] use a common carrier and transport via air. 

2) For the second question, finished drugs should be maintained at appropriate storage conditions.  Specifically, "Written procedures shall be established, and followed, describing the distribution of drug products."  As finished drugs are labeled with the appropriate storage conditions, the distribution procedures should include these controls.  All related records are subject to inspection.  For finished drugs, temperature excursions in the warehouse or during shipment are deviations and should be evaluated and investigated for impact to quality, identity, purity, potency, and strength (21 CFR 211.192).  This is often covered on manufacturing inspections as one component of shipping validation studies.  All related records are subject to inspection.
We find it astonishing that the FDA uses wording such as:
"it would be unlikely that finished drugs are transported by cargo ship"
or
"it would be likely that most manufacturers use a common carrier and transport via air."
This is the Food and Drug Administration! It should not be dealing in speculation or likelihoods. The FDA should know precisely how generic drugs are transported to the U.S. Are medications maintained at all stages, from the original manufacturing plant to your local pharmacy, within temperature guidelines? As far as we can tell, the FDA does not monitor and does not know the answer to that question.
By the way, we have asked people who actually know how medicines get shipped from abroad to the US. They do come on container ships! And the cost of shipping has skyrocketed over the last couple of years. Companies can pay extra for temperature-controlled containers. Do they? Does the FDA have a clue?
How Do Your Medicines Get Shipped?
Once medications arrive at a port like New Orleans, Houston, Los Angeles or New York, how long do they have to wait to be inspected and clear customs? Are they maintained under proper storage conditions during that time? Are they in temperature-controlled and humidity-controlled containers?
How are the pills shipped to drug wholesalers or large pharmacy distribution centers? Are the trucks temperature and humidity controlled? And finally, how are medications shipped to pharmacies or directly to patients via mail-order pharmacy services?
Unanswered Questions and a Path Forward:
These are questions that no one in authority wants to answer. Too much money is at stake. Mail-order medicines are VERY big business. Why aren't other boards of pharmacy monitoring mail-order pharmacy much more carefully? Why doesn't the FDA pay attention to such matters?
We congratulate the Oklahoma State Board of Pharmacy on this proposed new rule and encourage all other states to adopt similar regulations.
We think people like the woman who wrote to us about Ibrance deserve better answers. What do you think? Shouldn't all mail-order medicines be shipped with monitoring devices like the one pictured above. That way you could tell at a glance whether your medicine exceeded the FDA's guidance. If so, you could request a replacement.
Please share your thoughts below in the comment section. We would be ever so grateful if you would send this article to friends and family. Just scroll to the top of the page and click on the icons for email, Facebook or Twitter. While you are at it, why not encourage your friends to subscribe to our free newsletter at this link.