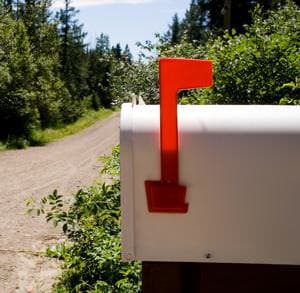 Many insurance companies love mail order pharmacies. That's because they can often save money by having patients get their medicines from large services rather than local pharmacies. Pharmacy benefit managers (PBMs) are the middlemen between drug companies, pharmacies and payers. Many large PBMs own or control mail order pharmacies. If patients don't get their medicines through this channel, they may have to pay more for their prescriptions. Are there any concerns about mail order medicines that have been ignored by PBMs, the FDA and insurance companies?
A retired professor of molecular biology performed an experiment that would suggest the answer is yes.
Mail Order Medicines and the Postal Service:
Q. I read your column concerning pharmaceutical drugs left in a cold mailbox in winter. A few years ago, I measured summer temperatures in our mailbox with an accurate electronic thermometer.
I was concerned that my drugs might be damaged with the very high temperatures here in Tempe, AZ. The mail is delivered in the afternoon when the sun hits the mailbox.
I am attaching an Excel file of what I found. The temperature of the mailbox was significantly higher than the air temperature. The average daily mailbox temperature between August and October was 121 F. Clearly those high temperatures would be expected to have some effect on many drugs.
Since doing that project, I stopped having my drugs sent by mail and now use an in-store pharmacy. Neither the drug companies nor the FDA seemed to provide helpful information when I asked them about this problem.
Do High Temperatures Affect Mail Order Medicines?
A. Your spreadsheet is fascinating. On some days, the temperature in your mailbox reached 130 to 140 F. That is way outside the acceptable storage range, even for a short period of time.
Guidelines for medications generally call for storage at room temperature (68 to 77 F). During shipping, temporary fluctuations are allowed between 59 and 86 F. Even on the coolest days of your two-month project, your mailbox hit at least 95 F.
How Heat Might Impact Mail Order Medicines:
Some medications could deteriorate rapidly under high heat or extreme cold. Drugs for asthma, diabetes, thyroid and anxiety could be especially vulnerable.
Researchers in the division of Pulmonary and Critical Care Medicine at the Cart T. Hayden VA Medical Center in Phoenix, Arizona performed an interesting experiment (Chest, Dec. 2005). They had heard that the asthma drug formoterol (Foradil) was "aggregating in mailboxes in the summer in Arizona."
These investigators exposed capsules of formoterol to temperatures between 104 and 158 F for three hours and at 158 F for 15 to 180 minutes. The results were worrisome.
They concluded:
"These data demonstrate that the exposure of formoterol to heat decreases drug delivery and that caution should be used when mailing, transporting or storing formoterol.

"The use of mail-order pharmacies appears to be increasing both in the private sector as well as in the Veterans Healthcare Administration. It is usually assumed that the conditions of mail shipment approximate room temperature and humidity. However, it seems likely that shipped medications might be subjected to extremes in temperature such as those during the time spent in a mailbox prior to patient pick up. In addition, medications already in the patient's possession might be subjected to environmental extremes such as being left in an automobile for an extended time on a hot day.

"The present study demonstrates that heating formoterol to temperatures that might be encountered during an Arizona summer lowers powder delivery. Combined with the reports from patients who received deformed formoterol capsules in mailboxes during summer months, it seems likely that temperature led to the decrease in powder delivery."
What Should You Do About Mail Order Medicines?
Arizona gets especially hot during the summer. But you do not have to live in Phoenix or Tempe to be exposed to high temperatures. When medicines sit in a hot car or a mail box for hours, they will almost assuredly be exposed to temperatures outside the mandated shipping range (59 to 86 F). And in the winter they could easily be exposed to freezing temperatures.
Mail order pharmacies and the FDA need to address this weakness in our drug delivery system. Medications that are exposed to severe temperature fluctuations may not perform as anticipated. They may also deteriorate more rapidly.
The People's Pharmacy Solution:
We think that there is an answer to the dilemma that patients are faced with when they receive mail order medicines. There are affordable temperature and humidity sensors that can be placed in every prescription (and vitamin) package. These disposable monitors will reveal if the contents of the package have been exposed to temperatures outside the limits for that medication (or dietary supplement).
We think mail order pharmacies and PBMs have an obligation to their clients to verify that drugs are kept within the guidelines during shipping. If they cannot demonstrate that successfully they should either send another package or refund the patient's money and allow people to purchase their medication in a pharmacy at no additional cost.
What do you think?
Share your own experience with mail order medicines in the comment section below.