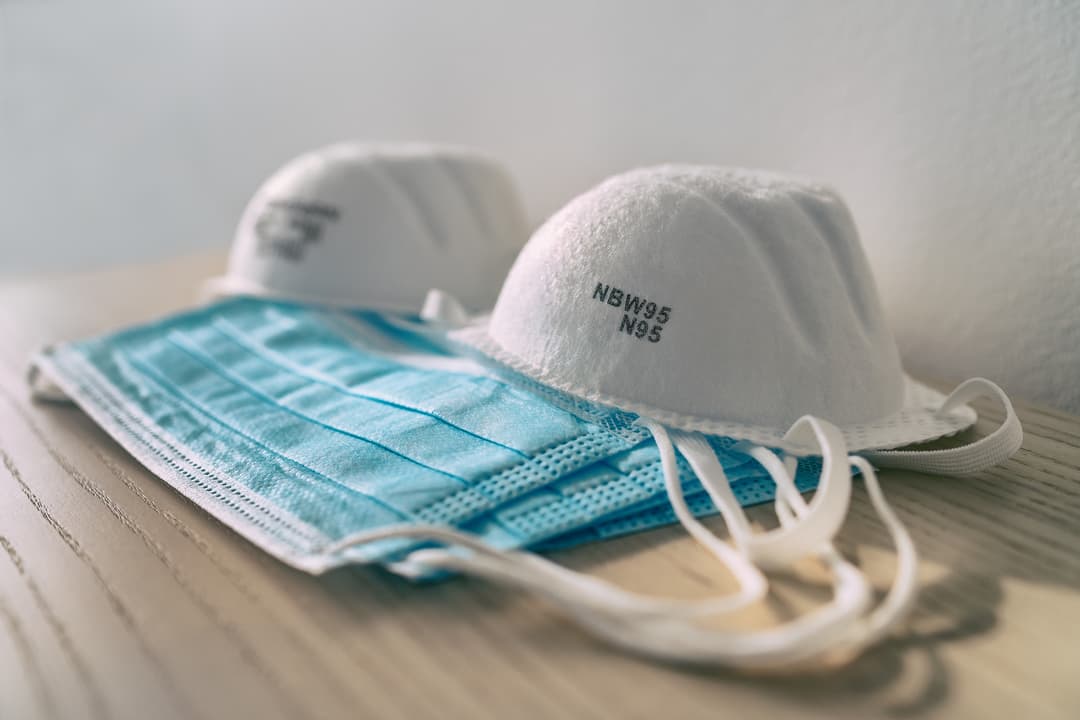 Here we are, more than two years into the worst pandemic in modern times. Even people who have been vaccinated and boosted come down with COVID from time to time. Scientists know quite a bit at this point about how COVID-19 spreads from person to person. But we still have trouble stopping it, partly because of the confusion about this early in the pandemic.
Indoor Events Are One Way COVID-19 Spreads:
Crowded indoor events are a prime opportunity for the virus, especially if many people are not wearing masks. Ventilation can make a difference, but it is difficult for most people to judge whether or not a venue has adequate air exchange to be helpful.
At the start of the pandemic, the World Health Organization emphasized the role of large droplets that spray out when someone coughs or sneezes. Such droplets rarely travel much beyond about six feet, which is why the WHO encouraged people in public places to stay at least one meter apart. But as time went on, it became clear that is not enough.
Aerosols or Droplets?
The controversy focused on whether the virus travels through much smaller particles that show up as aerosols drifting in the air. Two hundred thirty-nine scientists sent an open letter to WHO in July, 2020, pleading with the organization to examine the evidence on aerosol transmission and issue guidelines to protect people.
"We appeal to the medical community and to the relevant national and international bodies to recognize the potential for airborne spread of COVID-19. There is significant potential for inhalation exposure to viruses in microscopic respiratory droplets (microdroplets) at short to medium distances (up to several meters, or room scale), and we are advocating for the use of preventive measures to mitigate this route of airborne transmission."
These scientists go on to say that there is evidence:
"…beyond any reasonable doubt that viruses are released during exhalation, talking, and coughing in microdroplets small enough to remain aloft in air and pose a risk of exposure at distances beyond 1 to 2 m from an infected individual."
Exhalation is a fancy way of saying breathing. Bottom line: these health professionals say that breathing and talking are simple ways that COVID-19 spreads throughout a room.
At first, the World Health Organization dismissed these concerns, but now it says it is reviewing the research on potential aerosol transmission. Doesn't that seem a bit slow to you?
More Research on How COVID-19 Spreads:
Researchers confirmed that the SARS-CoV-2 virus that causes COVID-19 can float in airborne aerosols for up to 16 hours (Emerging Infectious Diseases, online ahead of publication in Sept. 2020).  These aerosol particles are less than 2 microns across.
They can be launched into the air while someone is speaking, laughing or just breathing. The scientists suggest that this novel coronavirus is more resilient and long-lasting than previous coronaviruses. That is how COVID-19 spreads at weddings, funerals, beauty parlors and bars.
Implications of Aerosol Transmission:
Although the experiments were conducted under laboratory conditions, the implications for the real world are clear. Effective ventilation that supplies clean outdoor air in public buildings such as schools, hospitals and retirement communities is important. Air handling units should include high efficiency air filtration and UV light decontamination.
There was a time when people actually opened their windows in the summertime. That was true at home as well as in offices, doctor's offices, schools and lots of public buildings. These days, though, most buildings are sealed shut. Air conditioning rules. Fresh air is not often a part of the process.
HEPA (high efficiency particulate air) filters are used in hospitals, but rarely in homes, schools, restaurants, bars, prisons or offices. And special UV lights are rarely used in duct work or air handlers to kill viruses. Almost any room can become a source of coronavirus contamination.
COVID-19 Spreads Easily in Households:
The more infectious version of Omicron, dubbed BA.2.12.1, spreads readily within households. Currently, about 50 percent of people exposed to an infection within their own household come down with the coronavirus. That compares to a 30 percent infection rate early in the pandemic. Unvaccinated people are particularly vulnerable (COVID data tracker).
To Mask or Not to Mask…That Is the Question!
No doubt you have seen videos of people who insist that they have a right to refuse to wear a mask while shopping. We have received a substantial number of comments on this website from people who refuse to wear masks in public places.
Greg left a very long comment. Here is just a little of what he had to say:
"* The surgical mask is not designed for the outside world and will not filter the virus upon inhaling through it. It's filtration works on the exhale, (Like a vacuum bag, it only works one way) but likely stops after 20 minutes, rendering it useless outside of a STERILE ENVIRONMENT

"* Cloth masks are WORSE than none. It's equivalent to using a chain link fence to stop mosquitos.

"* The CDC wants us to keep wearing masks. The masks don't work. They're being used to provide false comfort and push forward a specific agenda. For the love of God, research each mask's designed use and purpose, I bet you will find NONE are used in the way of 'viral defense.'

"If your mask gives you security, by all means wear it. Just know it is a false sense of security and you shouldn't shame anyone into partaking in such 'conspiracies.'"
Interestingly, countries like Japan, South Korea, China and Taiwan that have incorporated masks into their culture have managed to get control over the virus. We suspect that masks are only one part of the equation, but not a trivial one.
Terrie offers this perspective:
"Masks have risks and I'm surprised you don't mention any of them. There are actually no good scientific studies showing wearing a nonsurgical mask helps. It does not strop transmission of the virus as it is too small and goes right through them. Also, it is always bad to block access to oxygen. Particularly for those with respiratory issues. They should never wear masks."
Here is Heather's message about masks:
"If you are sickly, wear a mask. Stay inside. Keep your distance from others. Otherwise, it needs to stop for the majority of the population. The number of growing mental health issues seriously needs to be paid attention to. Even with small increases in outbreaks in areas as they are opening, aren't severe enough to warrant masks. I believe there are enough facts now, (plenty of opinion) that we can open up and live life again."
Jenn is not about to wear a mask:
" I have never worn a mask and I won't wear one. I will not be controlled. It is my choice if I want to get germs, and being a Functional Nutritional Therapy Practitioner, I know germs are what the body NEEDS to stay healthy. Once germs are taken away, the immune system starts to not work. We should all be improving our immune system, but you won't hear that from the news or Big Pharma or your medical doctor."
The People's Pharmacy Perspective on Masks:
SARS-CoV-2 is a highly transmissible virus. COVID-19 spreads easily through the air. As of July 9, 2020, there have been over 3 million cases of COVID-19 in the US. More than 133,000 people have died. It is anticipated that number will reach 150,000 within several weeks. Hospitals in Arizona, Florida, South Carolina and California are being stretched to their limits.
Face coverings, respirators and masks are not a 100% perfect way to avoid catching SARS-CoV-2. But they are way better than nothing when people congregate in public places. Masks work best when nearly everyone is wearing one. That way, the larger droplets don't get into the air in the first place, and many aerosols are trapped before they can become airborne.
Moreover, the fact that these particles remain infectious for so many hours also implies that people entering "empty" buildings that were occupied previously, for example to clean them, also need protection such as face masks. Employers should make sure that essential workers have access to quality masks.
Share your own thoughts about face masks in the comment section below. How do you think COVID-19 spreads? Please be respectful and kind. We're all in this together.