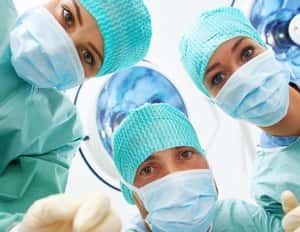 Hospitals can be dangerous places. Even in the best of times, you have to be careful to avoid being harmed in the hospital. Emergency rooms can be especially scary. That's because even though the worst of the COVID-19 pandemic has passed, hospital emergency departments are crowded and overwhelmed. ER doctors are stretched to the limit.
Beware Patient "Boarding":
An NPR interview with Dr. Aisha Terry, president-elect of the American College of Emergency Physicians, paints a scary picture. This organization briefed Congress about the state of emergency medicine:
"TERRY: Well, you know, the message was really clear – first of all, that boarding or patient boarding is a clear and present public health danger affecting thousands of individual and collective patients every single day. In fact, this is really more a symptom of the floundering of the current health care system in general.

"RASCOE: And Doctor, when you say boarding, what do you mean by boarding?

"TERRY: Boarding is when a patient remains in the emergency department, even after a disposition has been made in terms of what their care should be, sometimes even for days and months and weeks, which I know blows people's minds, and not getting the care that they need, the care that they deserve and the attention.

"…The problem with boarding is that it's really interfering with the inherent function of the safety net, because when we can't move patients essentially the whole system backs up. We just don't have physical space. So we find ourselves literally going into the waiting rooms to take care of patients from there or taking care of patients in the hallway. But we as emergency physicians are doing the best we can with what is really a systems problem. And that's what I really want to emphasize. This is not because, you know, we're not moving quick enough. I would say that rather than even refer to it as boarding, it should probably be called health system overload."
People Are Harmed in the Hospital When Denied a Room:
Older people are especially vulnerable to "boarding." An article in JAMA Internal Medicine, Nov. 6, 2023 reveals just how serious this situation can be, even in countries that are supposed to have good health care systems.
When hospitals are busy, patients who show up at the emergency department may have to wait quite a while before they can be admitted to the ward. French researchers report that an overnight stay prior to admission can be quite harmful.
The investigators reviewed records of people at least 75 years old who came to 97 emergency rooms between December 12 to 14, 2022. They compared the outcomes for people admitted before midnight and those who had to wait from midnight until 8 the next morning.
Those who spent the night in the emergency room waiting for admission were more likely to die in the hospital. They also experienced more problems in the hospital, including falls, infections, strokes, heart attacks, blood clots and bed sores.
In conclusion, the authors recommend:
"Older adults should be prioritized for admission to a ward."
Mistakes Are More Common Than Patients Realize:
A surprising number of people are harmed in the hospital. A poll from Massachusetts revealed that one in four adults questioned reported observing or experiencing some kind of mistake within the past five years.
A novel approach to detect errors utilized something called a Global Trigger Tool.
Here is what the researchers uncovered using this strategy (Health Affairs):
"We found that the adverse event detection methods commonly used to track patient safety in the United States today-voluntary reporting and the Agency for Healthcare Research and Quality's Patient Safety Indicators-fared very poorly compared to other methods and missed 90 percent of the adverse events. The Institute for Healthcare Improvement's Global Trigger Tool found at least ten times more confirmed, serious events than these other methods. Overall, adverse events occurred in one-third of hospital admissions."
Stop! Pause and reflect on that stat:
"adverse events occurred in one-third of hospital admissions." 
That is during "quiet" times. No pandemic. Imagine what has been happening the last few years.
Our Ancestors Feared Being Harmed in the Hospital:
There was a time when people tried to avoid going to the hospital. It was seen as a place to die. Hygiene was poor and treatment was limited.
Over the course of the 20th century, that attitude changed. Antibiotics, sterilization and improved surgical technique all contributed to making hospitals safer. Today, many people don't think twice about a hospital stay. They expect excellent care and quick recovery.
Bad Health Care: A Leading Cause of Death:
A study published in BMJ (May 3, 2016) concluded that medical error is the third leading cause of death in the US. The authors calculate that at least 251,454 people die every year from medical mistakes in hospitals. Not surprisingly, the medical profession responded defensively to this analysis. Many physicians called for the BMJ to retract the article. The editors did not cave in to the pressure.
People Are Still Being Harmed in the Hospital:
A report from the Office of Inspector General (OIG) in the Department of Health and Human Services reveals that 29 percent of Medicare beneficiaries are harmed in rehab hospitals. This compares to 33 percent in skilled nursing facilities and 27 percent in hospitals. The range of problems patients encountered went from temporary harm to events that necessitated life-sustaining intervention or that resulted in death.
Perhaps the most damning aspect of the OIG report was the finding that 46 percent of the harm that occurred could have been prevented. In other words, many mistakes are happening in rehab facilities and hospitals, but little has been done to stop these preventable errors.
Stories from Readers Who Were Harmed in the Hospital:
Such statistics are impersonal. But readers have shared their own stories.
One person wrote:
"While I was in the hospital awaiting surgery for a broken leg, two young women came to change my sheets. I told them No, my leg was broken. They ignored me and 'log-rolled' me up on my broken leg and changed the sheets. I could hear and feel the leg bone crunching and crackling.

"After surgery the doctor said it was worse than he'd thought; I told him it was probably because of the log-rolling. I am now crippled for life and on a cane, though I was previously an active exerciser and line dancer."
Another reader wrote about a family member's experience:
"We dealt with plenty of issues, especially medication errors and overdosing, when my father was in rehab. They medicated him without his consent. Then they told us that he was not recovering and that he should be transferred to the long-term residence section.

"At first we believed they were right, until one morning when he was incoherent. I asked why he was like this when the night before he was talking normally and seemed to be recovering.

"I got the medication list and found that, number one, they put him on antidepressants without our knowledge. There were several other new medications on top of that. I took the list to the pharmacist and he was so helpful. He pointed out three interactions and dosing problems. Once we got that straightened out, my father recovered enough to go home a few days later."
Medication Errors Lead the List:
Mistakes like this are all too common. The report points out that medication errors are a leading cause of harm. It is not uncommon for patients to receive the wrong medication, the wrong dose or a dangerous combination when they are in a health care facility.
Family members must be vigilant whenever a loved one goes into a hospital or rehab center. To help with that oversight, we suggest taking along a checklist from our book, Top Screwups Doctors Make and How to Avoid Them (www.PeoplesPharmacy.com).
Here is a link to our video:
Book Ratings from Readers:
"I bought and read your "Top Screwups" book. Even though I am very aware of problems in health care, having worked in that sector here in New Zealand, I learned a lot from your book. It was especially helpful about how to avoid medical mistakes and misdiagnoses.

"I have a short list of safety strategies I give to friends and family who need hospitalization:

1. Don't go to hospital unless you really have to.
2. While in hospital question everything. If you can't do that yourself, have someone with you who can.
3. Get out as fast as possible.
Thanks for your succinct advice. Of course if someone has COVID and is having trouble breathing they must get to the hospital pronto! Too many people have already died from the coronavirus. And we must have compassion for everyone working in the hospital, from the front line staff to the doctors, nurses, therapists and cleaning crew. This is a challenging time for everyone.
We're glad you found our book, Top Screwups, helpful even in New Zealand. In it, we try to give people the tools they need to avoid health care harm. Those who are interested may find it in their public library or in the Books section of the store.
Linda in Lakeland, FL:
"Great book. Will refer to it many times and won't go to the hospital without it! Thank you for this invaluable information."
Virginia in GA:
"This should be required reading for all. I am a retired RN. Everything in this book is right on! I am going to give one to my PCP [primary care physician] because he really tries to keep up, but as stated in the book, it is not possible for him to read everything that's out there. We patients need to be more astute about ourselves."
Vivian in Jerseyville, IL:
"The book, 'Top Screw-ups The Doctors Make,' is indispensable! It is truly a work of love, art, pain, truth, and insight as to what a lot of dirty bastards are doing out there in this world we call America. I can't thank you enough for putting into print what a great deal of it has been suspected by me all along. You have my undying respect. I am so very glad I spent my money on this wonderful informative piece of literature."
Hospitals save lives and help us heal, but they also hold many unsuspected hazards. We hope you can avoid being harmed in the hospital by taking some precautions before you walk in the door.
Share your own story in the comment section below. Here is a link to our bookstore with Top Screwups at the bottom.