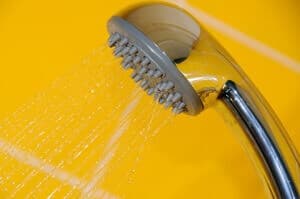 More than 30 years ago we stumbled across this bizarre tip in a dermatology text book (Dermatology: Diagnosis and Treatment, 1961, P. 94) edited by a giant in the field, Dr. Marion Sulzberger. The water has to be hot, roughly 120 to 130 degrees F. That means it is uncomfortable, but no so hot as to burn sensitive skin. The application is VERY short…a couple of seconds at most. Either expose the skin very briefly to hot running water or use a hot washcloth for a second or two.
According to the dermatology experts from the 1960s, the hot water "short circuits" the itch reflex. In other words, the nerve network in the skin gets so overloaded by the heat stimulus, the urge to scratch is abolished for up to three hours. You will be amazed at how fast the relief occurs.
A word of caution, however. This approach is probably not a good idea for poison ivy where there are open sores or big blisters. Serious skin irritation or itching requires medical diagnosis and treatment. Be VERY careful NOT to burn yourself with water that is too hot. Only a second or two exposure is necessary.
To read more about this remedy and comments from visitors, visit our Home Remedy Library at the top of this page. You can read comments like this one:
"This hot water cure WORKS and is miraculous as far as I am concerned. A few months ago I had a terrible bout with insect bites: some I think were a severe allergic reaction to a bite. I tried everything the pharmacy and my dermatologist had to offer, and then went to People's Pharmacy web site in total desperation and read about the hot water treatment. I couldn't believe it. At first you think it isn't working, but then you stop the hot water and realize the itching is gone. I use it on any bite now, and have told everyone I know. It is great!"