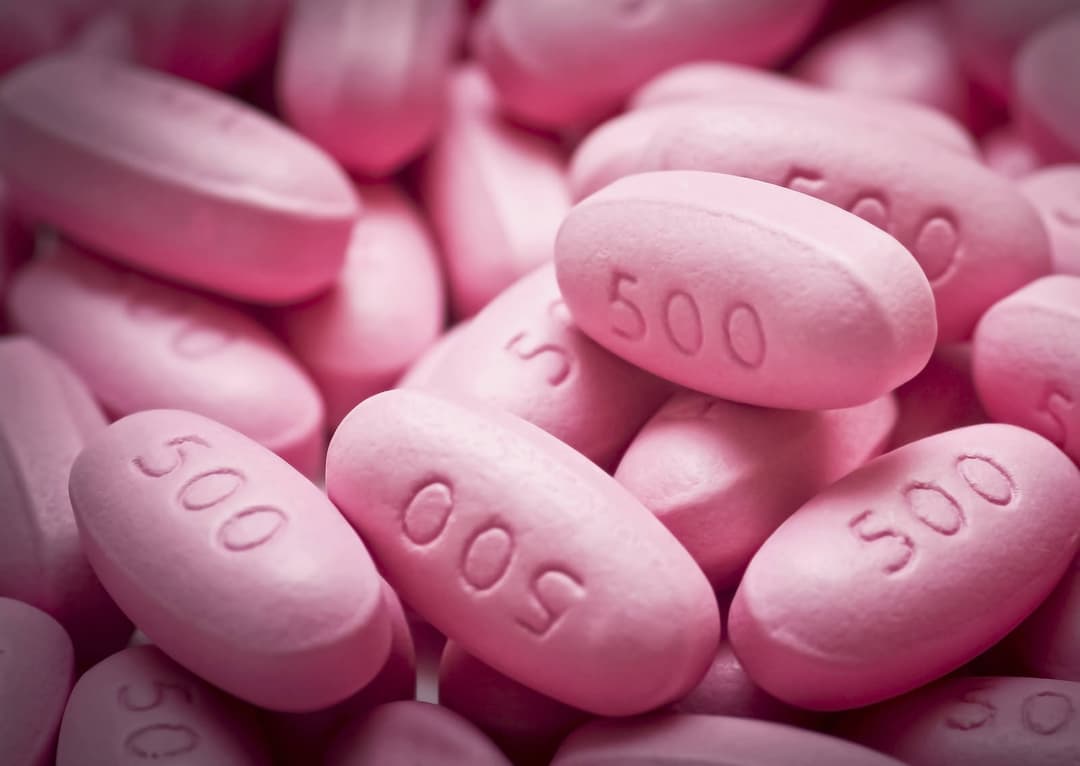 It can be hard to swallow big pills such as metformin for diabetes, magnesium oxide, fish oil or some antibiotics like doxycycline. A reader recently offered a simple solution for this problem.
How to Swallow Big Pills–Turn Your Head:
Q. Like other readers of your newspaper column, I have trouble when I need to swallow big pills. I take the diabetes drug metformin twice a day and it does not come in small sizes.
Initially I cut the large tablets in half to swallow them. I have also crushed pills and taken them with applesauce.
Then my son told me to turn my head to the left while swallowing to get the pill to go down. This works wonderfully. He was a Green Beret medic for 24 years, so maybe this is something he learned in his training.
A. Your son is on to a well-established strategy for swallowing pills. A study of children who had trouble getting pills down found that changing head position by turning to the left or the right could be helpful (Paediatrics & Child Health, May-June, 2010).
The authors report that
"Success was achieved in all 33 children who practiced for 14 days."
Pop-Bottle Technique:
Researchers also recommend the "pop-bottle" technique by "placing a tablet on the tongue and closing the lips tightly around a flexible container such as a plastic bottle. The consumer then swallows the tablet through a suction motion of water as they tilt the head back" (Patient Preference and Adherence, July 26, 2018).
Some years ago, we described this approach thus:
It is a shame that the pharmaceutical industry does not provide more choices for dosing. Some people really need half as much medicine because they are slow metabolizers.

It may be impossible to create small pills because there is too much medicine to fit in a tiny tablet. Many pills can't be cut in half, even with one of your devices. But we can offer you a trick to swallow big pills.

Find a narrow-necked glass bottle of fizzy water, fruit juice or soft drink. Old-time Coca-Cola bottles are perfect. Put the pill in your mouth, purse your lips on the bottle and take a swig. The sucking action triggers a swallowing reflex and the pill should slip down with a minimum of effort. Check with your doctor or pharmacist, though, before you pick fruit juice or soft drinks. Some medicines don't mix with acidic beverages.
Tuck Your Chin:
We also heard from a reader with a variant on the "head-turning" technique.
Q. During a recent stay in the hospital, while swallowing pills I mentioned to the nurse that I had a dread of having a large pill getting stuck in my throat. She explained that the RIGHT way to swallow is to lower your chin down towards your chest. That position opens up the esophagus and allows the pill to slide down smoothly. It worked!
A. We have collected several pill-swallowing tricks over the years. The one you describe helps most, but not all, people with a pill-swallowing problem.
If the pharmacist says it is OK to take the pill with food, a spoonful of applesauce or yogurt may also help the medicine go down. It is important to make sure that pills do not get stuck in the throat, since some can cause serious irritation.
Will a Milk Shake Help You Swallow Big Pills?
Q. I read your article about swallowing big pills, and I've tried most of the methods mentioned. However, a different one works best for me. I make a nice thick smoothie or milk shake when I have to swallow a big pill. Because the texture is thick, I barely notice the pill sliding down my throat.
A. Your idea works great, as long as the medicine does not interact with food or dairy products. If you are taking an antibiotic such as tetracycline or ciprofloxacin, be sure to ask about this.
Complications from Swallowing Pills:
Sometimes, the attempt to get a large capsule down can trigger a gag reflex. Even worse, a pill might get stuck in the throat. Some medications are very irritating. If they get caught, they can cause severe inflammation of the delicate tissues of the esophagus (esophagitis). This reader describes how dangerous it can be if such a pill gets stuck in the throat.
Doxycycline and Esophagitis:
Q. My 31-year-old daughter recently had a problem with a medication. Her doctor had prescribed a 10-day round of doxycycline, an antibiotic, to prevent an infection.
She took her first dose in the evening before she went to bed. In the middle of the night she woke up feeling like the pill was stuck in her throat and she got up and drank some water.
During the time that she was lying in bed, the pill ulcerated her esophagus as found on an endoscopy. As a result, she was in so much pain she was unable to eat or drink anything. After several days, she landed in the hospital overnight. She was dehydrated and had lost 10 pounds.
It took a month for her to completely heal and eat normally again. Prescribers rarely tell patients to always drink plenty of water when taking any medication and DO NOT lie down for at least 30 minutes afterwards.
A. We are so sorry your daughter suffered in this way. Doctors and pharmacists are very busy these days and may not always allow adequate time to discuss the proper way to take the medicines they prescribe or dispense.
It can be hard to swallow big pills. Some drugs, like doxycycline, can cause significant tissue damage if they get "stuck" in the throat (Medicina, Nov. 23, 2021). It is advisable to swallow pills with at least six ounces of water and remain upright for 30 to 60 minutes.
It Is Harder Than You Think to Swallow Big Pills:
You would assume that something as basic as how to take your medicine would be obvious, straightforward and at your doctor's fingertips. Ditto for your pharmacist. We have been surprised with the lack of information about the best way to swallow pills: on an empty stomach, with meals, with water or some other beverage?
Getting tablets and capsules into your stomach means you have to swallow them with something. Most people choose a beverage pretty much at random. In the morning it might be a glass of orange or grapefruit juice with breakfast. But grapefruit juice can interact with dozens of medications. Learn more about these complicated problems at this link.
At lunch, some folks might swallow big pills with soda to help them go down. One old gentleman took his blood pressure medicine in the evening with a shot of whiskey. We do not recommend that strategy!
Milk is a bad choice if you are swallowing bisacodyl laxatives (Bisacodyl, Dulcolax, Fleet). The pills may not dissolve correctly in your stomach if you create an alkaline environment. The presence of the laxative in the stomach without its protective enteric coating may cause gastritis.
Trusty H2O…But How Much Is Enough?
When in doubt, swallow big pills with water. But how much? Some folks pop their pills with one frugal sip. That can be a huge mistake!
Take an antibiotic like erythromycin, for example. Skimping on liquid can reduce the amount of medicine that gets into your bloodstream by as much as half. That could be enough to interfere with effectiveness. To be on the safe side, guzzle your pills with an eight-ounce glass of water!
Throat Irritation (Esophagitis) from Pills:
In addition to the doxycycline we discussed earlier, a surprising number of medications can cause esophagitis. Here are just a few:
Alendronic acid (Fosamax)
Cyclosporine (Gengraf, Sandimmune)
Etidronic acid (Didronel)
Ibandronic acid (Boniva)
Isotretinoin (Accutane)
Lamotrigine (Lamictal)
Paroxetine ER (Paxil CR)
Risedronic acid (Actonel)
Several of these drugs are prescribed for the treatment of osteoporosis. They can be quite irritating to the throat if they get stuck.
Jane shared this experience with Fosamax:
"I took Fosamax for about four months before discontinuing it. I was a pretty active 69-year-old but almost overnight was moving as if I were in my 80s. It worsened my GERD so severely that a few episodes left me crying in pain. Two years later I still feel pain in my esophagus. This drug damaged me, maybe permanently, and I am angry."
J. B. had an even more devastating experience:
"I took Fosamax for ten years and had heartburn and bad chest pains while on it. No one knew what my problem was until I went to the hospital for tests. They found out that I had serious scar tissue in my throat from the heartburn. The chest pain was caused by irritation to the esophagus. Once I stopped taking Fosamax, the heartburn and chest pain stopped. I still have very bad scarring in my throat."
Strategies to Swallow Big Pills:
Q. As I have aged, I have difficulty if I have to swallow big pills. I have switched to chewables whenever I can, such as chewable ibuprofen, aspirin or Tylenol.
If I have to take a pill such as an antibiotic, I crush it and mix it with yogurt or applesauce. Do I need to drink water if I chew my pills?
A. Please discuss your difficulty with your physician and your pharmacist. The doctor may be able to prescribe some of your medications in liquid formulations to make them easier to swallow.
The pharmacist is a valuable source of information on which pills can be crushed safely. Some cannot, and others should never be taken with yogurt, milk or cheese. The calcium in such dairy products could inactivate antibiotics such as tetracycline, doxycycline or ciprofloxacin, for example.
Milk and Tetracycline-Type Antibiotics:
Someone diagnosed with a potentially life-threatening, tick-borne illness such as Rocky Mountain spotted fever needs doxycycline to be maximally effective.
An article in Drug Topics (Oct. 20, 2003) offered this perspective about a similar situation:
"A 42-year-old woman had been prescribed doxycycline for the treatment of Lyme disease. The pharmacy provided the patient with an information pamphlet instructing her to take the medication with milk. As a result, the patient alleged, the efficacy of doxycycline was diminished due to decreased absorption of the medication. The patient's condition improved only after the concomitant administration of milk was stopped. The Baltimore County Circuit Court ordered Rite Aid to pay the plaintiff $250,000."
To be fair, there is contradictory research regarding the interaction between doxycycline and food and milk. Some studies suggest there is no problem. Others say there is.
"…it is advisable to instruct the patients to take doxycycline on an empty stomach."
"This study was conducted to examine the pharmacokinetics of doxycycline in nine healthy volunteers who had fasted overnight…The subjects swallowed the antibiotic capsules with 300 ml of water or 300 ml of fresh milk. Simultaneous ingestion of milk diminished the peak plasma concentration by 24% and the absorption by 9-53% (mean 30%). It is concluded that, like the other tetracyclines, doxycycline should not be administered together with milk."
Why not err on the side of caution and take tetracycline-type antibiotics with a full glass of water?
How to Swallow Big Pills:
Will suggests kefir to swallow big pills:
"Lowering my chin has helped me both with swallowing pills and having difficulty swallowing food. For years I had my esophagus dilated with little if any benefit. I still have difficulty swallowing large pills and recently tried taking them with kefir. It worked very well. The kefir is thick like yogurt and applesauce, but you can drink it and it lubricates the throat. The thickness keeps my throat from sensing the pill, so I don't gag. It took me 71 years to figure this out. Hope it helps some of you."
Like milk or yogurt, kefir contains calcium. Consequently, it should not be used with medications that should not be consumed with dairy products.
Another reader offered his margarine and tea trick:
"I really sympathize with people who gag when they try to swallow big pills. Maybe this will help. I use tea and a roll with margarine. I soak the roll with tea and stick the pill into the middle of it. Then I put it in my mouth and swallow. Down it goes. This works for me and leaves no bitter aftertaste."
Thanks for the tip, but it may not work for every medicine. Some drugs must be swallowed on an empty stomach and others may interact with tea. Iron supplements or vitamins with iron will be less effective if taken with tea.
This reader wants to know the size of the pills in advance:
"I have a hard time swallowing pills. The big ones make me choke, and sometimes feel like they get stuck in my throat.

"I have asked my doctor not to prescribe big pills, but he doesn't seem to take my problem seriously. Too often, I get to the pharmacy, pick up my prescription and then discover the pills are too large. Isn't there a way to find out in advance what size the pill will be?"
Ask your doctor to show you the size of the pills he is prescribing before you leave the office. He can look them up on his computer and show you the actual size. This should give you a good idea if you can swallow a pill. Ask if there is a smaller pill the doctor could prescribe instead. Ask if there is a liquid option.
To make it easier to swallow pills, drink out of a narrow-necked bottle of carbonated water. The sucking motion required carries the pill down more readily.
Always Check for Food and Drug Interactions!
Your pharmacist should look up potential food interactions and tell you how to take your pills for greatest effectiveness. Even if it is acceptable to chew or crush pills that are large, always follow up with six to eight ounces of water. That is especially true for drugs like aspirin or ibuprofen that may be irritating to the esophagus.
To learn more about food and drug interactions here is a link to our free Drug & Food Interaction Guide.
Share your own trick about how to swallow big pills in the comment section below.