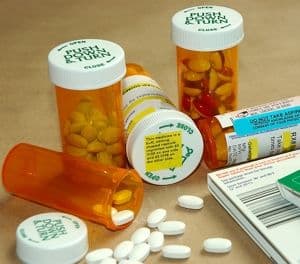 The FDA maintains that all generic drugs are "identical" to their brand name counterparts. Of course, the word identical does not mean the same thing to everyone. Most of us assume that identical means exactly the same. For example, identical twins have the same exact DNA. If you drop your iPhone down the toilet and want to replace it with an "identical" iPhone, you can be confident that your new iPhone is exactly the same as the old one.
"Identical" Is Different for Drugs
The FDA, however, has a different definition for identical, especially when it refers to generic drugs: "A generic drug is identical–or bioequivalent–to a brand name drug in dosage form, safety, strength, route of administration, quality, performance characteristics and intended use."
What the FDA does not tell you in this sentence is that generic drugs can have different "inert" ingredients or fillers. In other words, all the other stuff except the active ingredient could be completely different. What's more, the formulation can be be quite different. Take Wellbutrin XL 300, for example. This brand name antidepressant gradually releases the active ingredient bupropion over the course of a day. It uses a "membrane" technology for this slow release.
Budeprion XL 300
One generic equivalent, Budeprion XL 300, uses a "matrix" technology for its slow release. The same amount of bupropion (300 mg) is released, but the timing is quite different. Budeprion XL dissolves and releases its ingredient more quickly. The FDA confirms this in a report it has released on its Web site.
We have received hundreds of complaints about Budeprion XL 300 not behaving like the brand name Wellbutrin XL 300. In an unprecedented response to these concerns, the FDA and the manufacturer and distributor of Budeprion are planning a study. Perhaps we will learn if the two formulations are indeed "identical" or not. It will take time, however, to collect and analyze the data.
Update: When the FDA completed its study, it found that in fact Budeprion XL 300 was not identical to Wellbutrin XL 300. Read our story about it here.
Questions about Other Generic Drugs
Budeprion XL 300 is not the only generic drug raising questions. Over the last several years we have received hundreds and hundreds of complaints about a variety of generic drugs. They range from the generic form of the anti-seizure drug Keppra (levetiracetam) to the heart drug Toprol XL (metoprolol succinate), the heartburn medicine Prilosec (omeprazole) and the pain reliever OxyContin (oxycodone).
If you would like to report a problem with a generic drug, either side effects or lack of effectiveness, please add your comment below. Put the brand or generic drug name at the top of your comment. We will forward your story to the FDA.