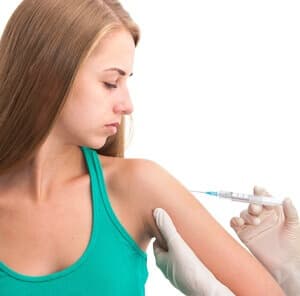 Did you get a flu shot last year? If so, you were not alone. Tens of millions of people got jabbed last fall hoping to prevent influenza. Every public health organization put on a full-court press encouraging people to get vaccinated. We were told by the FDA that the 2018-2019 vaccine would be effective, unlike the prior year's shot. The 2017-2018 program was a big disappointment. The report card is now in on how well the flu vaccine worked last season. Once again, we were faced with shocking flu vaccine failures.
Initial Enthusiasm Followed by Dismal Disappointment:
A year ago, public health authorities were enthusiastic.
Then-FDA Commissioner, Dr. Scott Gottlieb, stated in the fall of 2018 (Fortune, Sept. 29, 2018): 
"One of the challenges in fighting flu is that the viruses can change their genetic make-up rapidly—not only between flu seasons, but also during the course of a single season. As a result, the seasonal influenza vaccine needs to be evaluated annually to see whether its composition needs to be adjusted."
Scientists think that mid-season mutation by the ever-changing flu virus explain why last season's flu was so dangerous.
Commissioner Gottlieb continued:
"We guessed right about the common strains that dominated last year's flu season. It's now believed that part of the reason that the vaccine was not as protective is that the flu strain used to manufacture the vaccine mutated very subtly during the development process."
Last Year's Flu Vaccine Failures Were Quickly Forgotten:
The FDA's optimistic predictions for the 2018-2019 vaccine seemed justified. Initial reports placed its effectiveness at 47%. That lasted until February, 2019.
Then a new strain of influenza virus started causing trouble. The vaccine was more or less useless against that second wave. At best, the vaccine was 9% effective against the mutated virus. That pulled overall flu shot effectiveness down to 29%. That's not considered very good. It means that two-thirds of the people who got a shot were not protected from influenza.
During the 2017-2018 flu season the CDC reports that the vaccine was roughly 40% effective.  That sounds decent, but when you drill a bit deeper it really isn't that great. The vaccine was only 25% effective against the nasty H3N2 virus that caused the most misery.
Why Do People Forgive Flu Vaccine Failures?
It always surprises us to learn that Americans are quite accepting of flu vaccine failures. Year after year they get their shots, even when the benefits are modest.
One person we queried confessed that she always gets a flu shot on the grounds that it might help and won't hurt so why not? Most people probably do not experience complications from a flu shot. On the other hand, some people have reported substantial shoulder pain.
Linda shared this story:
"For the last two years I got the high-dose flu vaccine. Both resulted in pain from the shot site up into my collar bone. I couldn't lift my arms up to shoulder level. I received one shot at a pharmacy and the other at my doctor's office.

"With help from a licensed massage therapist, it has taken 18 months to get full range of motion back with no pain in the first arm. I'm hoping within the next 6 months the second arm will be back to normal."
Carol wrote this in April, 2018:
"I received my mandatory flu shot in October 2017 in my left arm. I use ice to numb my shoulder so I wouldn't feel the pain, and it worked.

"The following morning I was awakened by severe pain in my shoulder. My lymph nodes under my arm were swollen and painful. I had limited range of motion and couldn't touch my right shoulder. Over the next couple of months the pain intensified. It traveled to my elbow and down to my wrist.

"It is now April 2018, and I'm still in pain. Some days are better than others. My range of motion has improved but the pain is constant."
The 2019-2020 Flu Season Is Almost Here:
In about a month or two, you will start seeing messages to get your flu shot for the coming winter. You may want to read more about vaccine effectiveness over the years and how people have reacted to the shots at this link:
Flu Vaccine Failures vs. New Influenza Med:
We are not against flu shots. We only wish they were more effective. We suspect that most Americans believe that the influenza vaccine will keep them from getting the flu period, full stop!
If they were told it is at best about 40% effective, they might not be as enthusiastic as public health authorities and less forgiving of flu vaccine failures.
What About One Antiviral Pill?
A new oral flu drug called Xofluza is a single-dose medication. A Japanese study showed that it works just as well as Tamiflu in children. Dosing for the older antiviral medicine requires two pills daily for five days. Although Xofluza is far more convenient, it is also more expensive.
Learn more about the pros and cons of Xofluza at this link:
Share your experiences with flu shots in the comment section. Have they worked well or have you been disappointed by flu vaccine failures? Have you tried Tamiflu or Xofluza? We'd like to hear your story.