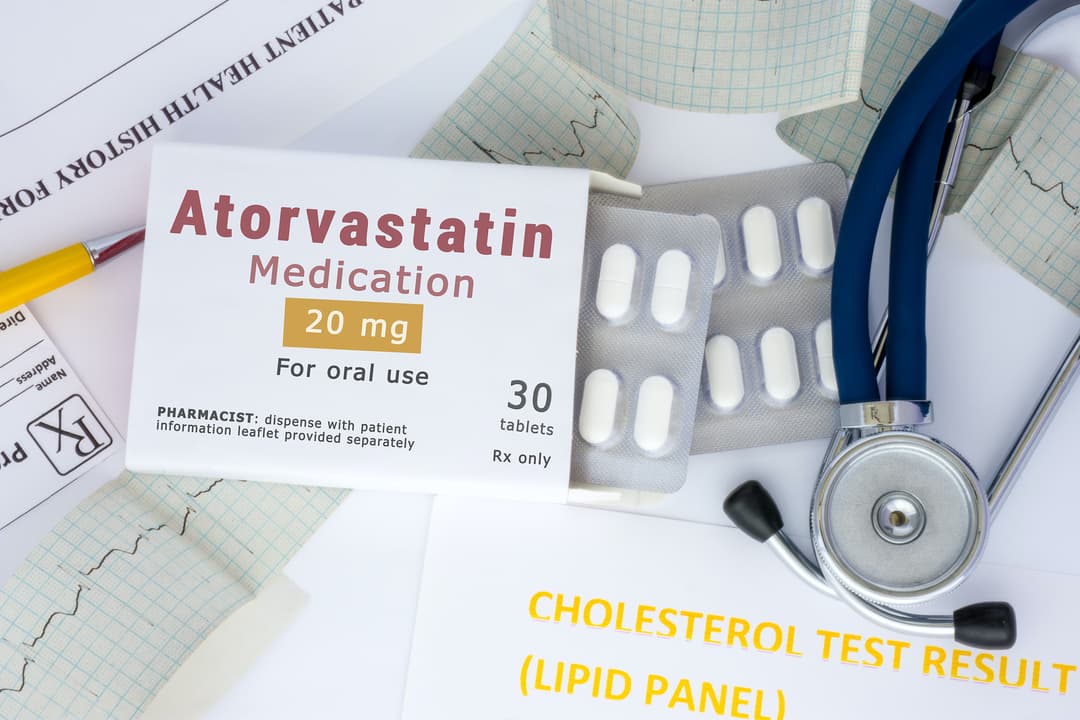 We understand why some doctors dislike hearing complaints from patients about drug side effects. After all, they have promised to "first, do no harm." That was purportedly the message from the ancient Greek physician Hippocrates. It is painful to learn that a medicine that is supposed to be helpful has caused a patient harm. This appears to be especially aggravating for some doctors when it involves stories of statin side effects.
Over the last few weeks, major articles have appeared in JAMA (Aug. 23/30, 2022) and The Lancet (Aug. 29, 2022) downplaying the risk of adverse reactions from statins. Both articles relied upon randomized controlled trials (RCTs) for their assessment of things like myalgia (muscle pain), myopathy (muscle disease), rhabdomyolysis (muscle breakdown), liver damage or diabetes.
Because RCTs involve randomizing subjects to either active drug (statin) or placebo, such clinical trials are considered the gold standard of research. The methodology is rarely questioned. It is as if the ultimate drug czar has spoken and there is no room for disagreement. The message: statins do not cause serious side effects. Stories of statin side effects are bogus. How could we possibly have the temerity to question this dogma?
Statins Dominate:
The very first statin was Mevacor (lovastatin). It was launched in 1987. Three decades later, this drug and its chemical cousins, atorvastatin (Lipitor), fluvastatin (Lescol), pravastatin (Pravachol), rosuvastatin (Crestor), simvastatin (Zocor) and pitavastatin (Livalo) are among the most widely prescribed drugs in the world. These cholesterol-lowering medications form the bedrock of heart attack prevention.
Today, atorvastatin is taken by over 20 million Americans. Simvastatin is swallowed daily by more than 10 million people. Our back-of-the-envelope calculation suggests that roughly 45 million people in the U.S. take statins regularly.
Statin Effectiveness?
How effective are these drugs for reducing the risk of heart attacks and extending life? You would be astonished how controversial that question is. We will not go down that rabbit hole in this article.
We will share with you an editorial by a renowned cardiologist, though. Rita Redberg, MD, MSc, is professor of medicine at the University of California, San Francisco Medical Center. She is Editor-in-Chief of JAMA Internal Medicine. Dr. Redberg and a colleague used a "decision aid" from the Mayo Clinic website to determine risks and benefits of statins.
They offered this perspective on statins for the primary prevention of heart attacks in JAMA Internal Medicine ( January, 2017).
"Using the current data, the decision aid shows that of 100 people who take a statin for 5 years, only 2 of 100 will avoid a myocardial infarction [heart attack], and 98 of the 100 will not experience any benefit. There will be no mortality benefit for any of the 100 people taking the medicine every day for 5 years. At the same time, 5 to 20 of the 100 will experience muscle aches, weakness, fatigue, cognitive dysfunction, and increased risk of diabetes."
You can learn more about statin effectiveness at this link.
Do Statins Cause Side Effects?
This may seem like a ridiculous question. Virtually all drugs cause some side effects in some people. And yet statins have created a cloud of controversy that never seems to dissipate.
Despite the side effects that Dr. Redberg mentions in her editorial, many of her colleagues believe that statin side effects are extremely rare, if they exist at all. We suspect that some cardiologists may view Dr. Redberg as a traitor to their cause.
That cause appears to be to encourage every man over the age of 60 and every woman over the age of 68 to talk to their doctor about taking a statin. Downplaying the risk of side effects seems to be part of the strategy.
Doctors get dinged if they don't prescribe statins. Computerized programs track physicians' prescribing patterns. If a doctor doesn't prescribe a drug like atorvastatin, pravastatin or simvastatin, the computer notices and wants to know why not.
Now that the analyses of randomized controlled trials published in JAMA and The Lancet have declared that stories of statin side effects are spurious, doctors may no longer be able to say a patient can't tolerate such drugs. The attempt to discredit stories of statin side effects has been going on for almost a decade.
Anticipation, Imagination and Psychosomatic Side Effects:
"Only a small minority of symptoms reported on statins are genuinely due to the statins: almost all would occur just as frequently on placebo."
Shhhh…Stories of Statin Side Effects are "Fear Mongering"
Stories of statin side effects are considered fake medical news by some cardiologists. An article in JAMA Cardiology (June 26, 2019) suggests that any questioning of the benefits of statins or describing stories of statin side effects equals "fear mongering."
We are not so sure that is a fair characterization. While it is true that lots of people are able to tolerate statins without problems, we often hear from people who experience a wide variety of muscle problems.
Pharmacists Are Also Denying Statin Side Effects:
We recently received pharmacy-based recommendations about muscle pain linked to statins. The message seems to be that people who complain that their muscles hurt while taking statins may be imagining such complications. Any perceived pain is not really caused by the medication but is either psychosomatic or brought on by something else, such as low levels of vitamin D or a sluggish thyroid gland.
One of the stories of statin side effects from a reader:
"In March 2018, I went to the ER with a suspected heart attack. The symptoms were severe back muscle pain and left arm pain. Thorough tests (EKG, CT scan, blood tests) showed my arteries were clear and I have no sign of heart disease. Still, I was in such agonizing pain that even morphine didn't help.

"As advised, I saw my doctor the next day. She told me to stop taking the simvastatin that had been prescribed by a previous physician. In two weeks, my muscle pain was gone and has not returned. Prior to this incident I had been having painful spasms in my back muscles for 15 months, was beginning to have trouble going up stairs and would get out of breath easily. All those symptoms are gone. I am glad I found a doctor who listens."
Myositis Is NOT Myalgia!
The articles in JAMA and The Lancet refer to myalgia or muscle pain. There is also mention of muscle cramps or spasms, limb pain and "other musculoskeletal pain." Nowhere in these articles is there a discussion of myositis. It is a completely different complication.
Readers of our syndicated newspaper column started reporting symptoms of severe muscle damage as early as 2007. Some described symptoms of ALS (amyotrophic lateral sclerosis or Lou Gehrig's disease). Other reported a variety of myositis-like conditions including dermatomyositis, inclusion body myositis, necrotizing myositis and polymyositis.
Whenever you see the word "itis" think inflammation. Myositis is inflammation of the muscle and it is nasty business. You can learn a lot more about statin-induced myositis at this link.
Myositis has not been reported in randomized controlled trials of statins. Or if it has, the big meta-analyses published in JAMA and The Lancet do not mention it. Most physicians probably assume myositis is not associated with statins. The FDA lists it in the "Postmarketing Experience" category along with very serious complications like rhabdomyolysis, epidermal necrolysis and toxic epidermal necrolysis.
Myositis is very hard to diagnose and treat. It can be irreversible. Anyone who develops severe muscle weakness while taking a statin should report it immediately to a physician and ask for a thorough medical workup.
Here are some myositis stories of statin side effects:
Carolyn was diagnosed with dermatomyositis:
"Approximately 7 years ago I was prescribed simvastatin as a preventive because of long-term type 1 diabetes to protect my heart even though my cholesterol levels were very good. I questioned it but both a cardiologist and my primary care doctor talked me into it.

"Shortly after taking it I started feeling weakness in my legs, and I also developed a very bad rash in my hair. After much work with a dermatologist I was referred back to my PCP, and a blood test revealed high CK levels. Immediately the statin was stopped but the damage had been done. I was referred to an arthritis doctor, and I was diagnosed with dermatomyositis. I am doing ok, better than most people, but stairs are very difficult, and balance is not good. Other problems have developed but who knows what the cause is."
Chris shared this story of statin-induced myositis:
"I for one, have had my health and my life destroyed by statins. Myositis is the tip of the iceberg for my last 16 years of disability. Muscle biopsy confirmed, brain biopsy confirmed apoptosis (programmed brain cell death), electron microscopy confirmed mitochondrial mutation most similar to Mitochondrial Encephalomyopathy with Lactic Acidosis and Stroke-Like Episodes (MELAS).

"Yet all of my doctors who so eagerly prescribed these drugs to my healthy 29 year old body, vehemently denied that statins could cause anything but rainbows, unicorns and puppy dogs..and arrogantly spew the phrase 'Tell me again how your Google Search trumps my medical degree'… the biopsy findings were confirmed by Drs Beatrice Golomb and Doug Wallace to be the result of my 3 years of statin use."
You can read more about statins and myositis at this link.
Other Very Serious Statin Side Effects:
Pancreatitis as a Side Effect of Statins:
Q. Why is pancreatitis so seldom listed as a side effect of statins? I took statins for many years and suffered from many of the side effects you described in a recent article. One serious complication you didn't address is pancreatitis.

After a year of acute pancreatitis attacks, three different GI specialist exams and numerous tests and hospitalizations, the specialists determined that the cause was atorvastatin. I discontinued atorvastatin nine months ago and have not had another pancreatitis attack. Pancreatitis is only rarely listed as a statin side effect.
A Rare and Controversial Complication:
A. You have alerted us to a controversial adverse reaction to statin-type cholesterol-lowering drugs. There is a mention of pancreatitis in the official prescribing information for atorvastatin (Lipitor), but it is pretty well buried. This is considered a rare complication.
Pancreatitis is inflammation of the pancreas. Symptoms include abdominal pain radiating to the back. If someone touches the belly, the pain can be intense. Pancreatitis is also associated with nausea, vomiting, rapid heart rate and fever.
Researchers in Taiwan have found that people taking atorvastatin or rosuvastatin (Crestor) are more likely to suffer pancreatitis (Medicine, Feb. 2016; International Journal of Cardiology, March 27, 2015). However, a meta-analysis of 13 studies found no such association (United European Gastroenterology Journal, Oct. 2018).
Stories of Statin Side Effects:
"Almost 30 years ago, I was diagnosed with an autoimmune kidney disease for which there is no cure. I've kept my kidneys functioning since then with a non-standard therapy.

"At the time I was diagnosed, the attending nephrologist handed me a copy of a study in which patients with my condition took amino acids and DHA from fish oil to extend the life of their kidneys. He told me, 'You're an engineer. You can figure out the dosage from these data.'

"I pursued the fish oil approach. Instead of being on dialysis a year after diagnosis, as initially predicted, I have survived for decades with slowly degrading kidneys. I attribute these unusually good results to the fish oil study from Harvard.

"How does this connect to The People's Pharmacy newsletter? Statins!
How Do Statins Affect Kidney Function?
"Three years ago, I gave in to my primary care physician (PCP) and agreed to take atorvastatin. My cholesterol had been hovering between 200 and 220.

"About five months ago, I started physical therapy for painful quad muscles in my right leg. The right thigh was noticeably thinner than the left, perhaps due to some atrophy.

"I was also feeling mentally foggy. Crossword puzzles and Sudoku that had once been easy were now challenging. I also had bouts of unusual fatigue and I ached all over (not in the joints, hence not arthritis). Nearly every night I had recurring abdominal pain. Most alarming, my GFR, a measure of kidney function, was dropping more rapidly than it had in prior years. When I asked my PCP about these problems, he said they were normal aging.

"Around this time, I read in your newsletter about some folks having the symptoms I was experiencing as a reaction to statins. I mentioned it to the physical therapist, who immediately contacted my PCP. As a result, I stopped taking atorvastatin three months ago. All my symptoms of fatigue, mental fog, all-over aches and abdominal pain have disappeared. I don't plan to restart the statin, although the PCP is recommending it. I want to urge everyone to get educated on their own health and the medications they take. Be your own advocate!"
Balancing Benefits vs. Risks:
We were glad to hear that reader got in touch with their PCP. No one should ever stop any prescription medication without discussing the pros and cons with the prescriber. We also agree with our reader that everyone needs to be an active and informed participant in their own health care.
The official prescribing information for atorvastatin warns doctors that low kidney function may predispose patients to serious reactions affecting muscles.
It notes:
"Advise patients to promptly report to their physician unexplained and/or persistent muscle pain, tenderness, or weakness."
When patients report symptoms such as those our reader experienced, doctors should pay attention. If it is fear mongering to mention statin side effects, then the FDA is guilty of massive fear mongering.
Here is just a fraction of what the agency says about atorvastatin:
"The most commonly reported adverse reactions (incidence ≥ 2% and greater than placebo) regardless of causality, in patients treated with atorvastatin calcium in placebo controlled trials (n=8755) were: nasopharyngitis (8.3%), arthralgia (6.9%), diarrhea (6.8%), pain in extremity (6%), and urinary tract infection (5.7%)."
People who participated in clinical trials discontinued their involvement because of myalgia (muscle pain), diarrhea, nausea and liver enzyme elevation.
The FDA also notes that:
"There have been rare postmarketing reports of cognitive impairment (e.g., memory loss, forgetfulness, amnesia, memory impairment, confusion) associated with statin use. These cognitive issues have been reported for all statins."
Some doctors would doubtless accuse the FDA of fear mongering because of that notification.
Other Stories of Statin Side Effects:
Over the last 30+ years we have collected thousands of stories of statin side effects. Here are just a few:
Ellen describes the downward spiral her husband took:
"My husband was given statins back in 2000. The almost immediate terrible muscle pain crippled him. So, the doctor kept trying other statins.

"He then developed memory problems so severe that I thought I was going to have to put labels on everything in the house. He took tests for dementia, which he did not have.

"Then he developed peripheral non-diabetic neuropathy. Finally, he stopped the statins. But while his memory did improve, and the muscle pain eased, the neuropathy remained and got worse.

"The doctor he has now took statins himself and after experiencing side effects, he won't prescribe them for anyone if there is any way around it. To us, there is no controversy about statins at all. They were harmful. They can affect the myelin sheath which protects the nerves in the body and the brain. We do not understand why doctors refuse to recognize that there are people who cannot take these drugs."
Brenda lost her memory:
"I have been taking simvastatin for several years. Over the past 3 years I have experienced sudden memory loss while driving in very familiar areas. I am fully aware of where I am (city, state) but I have no idea how to get to my house. I feel confused about what street I am on and which way I need to turn to get home. Fortunately, I snap out of it before too long and recognize what I need to do. It used to happen near a certain intersection but now it occurs at a few different locations. I can't help but think it is medication related."
More Stories of Statin Side Effects:
Deloris lists what happened to her:
"My statin side effects? Let me count the ways…

1) Muscle cramps, pain, and weakness
2) Numbness and tingling
3) Shortness of breath
4) Calcification of my coronary arteries and valves
5) Increased joint pain
6) Rheumatoid arthritis
7) Psoriatic arthritis
8) Peripheral neuropathy in feet, legs, and right hand
9) Polyneuropathy
10) Denervation atrophy of muscles
11) Exercise intolerance
12) Cataract at age 63
Cataracts: More Stories of Statin Side Effects
Cliff shared this story about statins and cataracts:
"Roughly 15 years ago I consulted a pair of ophthalmology researchers at a major medical school in Chicago. Upon learning I was taking a statin, they alerted me to a likely causal relationship between statins and cataracts, except they used the words 'will' and 'when' rather than 'may' and 'if.' I wound up switching to another class of medications, because the statin seemed to be really aggravating my essential tremor. I did indeed develop cataracts."
Cecily developed early cataracts:
"I was mid 50's when I had my first cataract. There was no family history of cataracts. I have no major health problems. It was a total shock. I later learned the connection with statins, which I had been on for 10 or more years."
Of course there is no way to determine whether Cecily's cataract was due to the statin she took. The medical literature does suggest there is an association between statins and cataracts (Regulatory Toxicology and Pharmacology, Dec. 2019).
Final Words:
Why don't the randomized controlled trials report muscle problems with statins? An article by Dr. Paul Thompson in JAMA (Nov. 15, 2016) was titled:
"What to Believe and Do About Statin-Associated Adverse Effects"
In it, Dr. Thompson writes:
"How could the statin RCTs miss detecting mild statin-related muscle adverse effects such as myalgia? By not asking. A review of 44 statin RCTs reveals that only 1 directly asked about muscle-related adverse effects."
So, if researchers do not ask about things like muscle pain, myositis or neuropathy, patients do not tell. Some of these adverse reactions may take months or years to show up. And if they do show up, they might not be attributed to a statin.
Statins can be helpful for people who have had a heart attack. Such drugs reduce the risk of another cardiac event. But this is not guaranteed. We suspect that most people think the statin will absolutely protect them from having another heart attack.
According to Dr. John Abramson, secondary prevention will prevent one person out of 30 from having another heart attack or a stroke. Secondary prevention refers to people with heart disease taking the medicine to prevent a second or third heart attack.
He states in his book, Sickening:
"…the other twenty-nine people will derive no benefit.

"Most doctors think a one-out-of-thirty chance of preventing a serious cardiovascular event and a one-out of eighty chance of preventing death merit recommending treatment with a statin for people with a history of cardiovascular disease. I agree. Still, I believe that these numbers should be presented to secondary-prevention patients to allow them to make informed choices."
How well statins work to prevent a heart attack in otherwise healthy people (primary prevention) remains far more controversial. Of course, no one should ever stop any medication without first checking with the prescriber. There may be other reasons to take a statin.
What About You?
What about your experience with statins? Have you experienced any statin side effects? Have you taken statins for years without any problems? Whatever your story, we would like very much to hear from you in the comment section below. Some of the comments below are from a previous version of this article. Today's update is because of the new analyses published in JAMA (Aug. 23/30, 2022) and The Lancet (Aug. 29, 2022) that insist muscle problems are rare to nonexistent in people taking statins.
If someone you know might benefit from this post, please make it available either through email, Twitter or Facebook. You will see icons at the top of the article which make it easy to share. Thank you for helping us help empower patients to make informed decisions about their health. You can also encourage your contacts to subscribe to our free newsletter at this link.