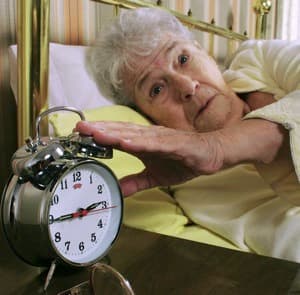 Tens of millions of people have a hard time falling asleep or staying asleep. They are frequently told that inadequate sleep can contribute to a variety of health problems from weight gain and hypertension to confusion and diabetes. Sometimes in desperation they turn to a variety of supplements and sedatives. This reader was on a sleeping pill cocktail that was off the charts:
Q. I have terrible insomnia. My cocktail for sleep is 600 mg of Seroquel, 40 mg of baclofen and 15 mg of temazepam. This gives me a full night of sleep, but it is difficult to wake up completely in the morning. The Seroquel dose used to be much lower but my doctor has increased it over time.
A. We are amazed you can even get out of bed given this sleeping pill cocktail. Your doctor has pulled out some very heavy guns to help you get a full night's sleep.
Seroquel Indications and Side Effects:
Quetiapine (Seroquel) is prescribed for schizophrenia and bipolar disorder. The FDA has not approved this powerful drug for insomnia!
Using a major tranquilizer in a relatively high dose is risky since side effects can include fatigue, drowsiness, dry mouth, dizziness, constipation, weight gain, blurred vision, cataracts, insomnia, irregular heart rhythms, uncontrollable muscle movements and high cholesterol, to name just a few of the many serious adverse reactions associated with Seroquel.
Restoril (Temazepam) Indications and Side Effects:
Another part of your sleeping pill cocktail involves a "hypnotic" called temazepam. It is a benzodiazepine like alprazolam (Xanax) or diazepam (Valium). The FDA specifies that:
"Restoril (temazepam) is indicated for the short-term treatment of insomnia (generally 7 to 10 days)."
The FDA goes on to offer the following precautions:
"Since the risk of the development of oversedation, dizziness, confusion, and/or ataxia [unsteadiness] increases substantially with larger doses of benzodiazepines in elderly and debilitated patients, 7.5 mg of Restoril is recommended as the initial dosage for such patients…If Restoril is to be combined with other drugs having known hypnotic properties of CNS [central nervous system]-depressant effects, consideration should be given to the potential additive effects."
Seroquel is considered a powerful CNS depressant. That means you are not only getting a big dose of temazepam, you are adding it to a major antipsychotic medication.
Temazepam can cause fatigue, dizziness, drowsiness, hangover, confusion, amnesia and unsteadiness. When you combine temezepam with Seroquel these adverse reactions can be amplified.
Lioresal (Baclofen) Indications and Side Effects:
The third drug in your sleeping pill cocktail is a muscle relaxant. The FDA has approved it primarily for "the alleviation of signs and symptoms of spasticity resulting from multiple sclerosis…" The drug is not approved for insomnia!
Side effects of baclofen include drowsiness, weakness, fatigue, confusion, headache, insomnia, low blood pressure, nausea, constipation and urinary retention.
When you combine three powerful sedative-type drugs you are asking for all kinds of trouble. Not only would the chances for a morning hangover be dramatically increased, you are also risking memory problems, unsteadiness and lots of other serious side effects. That said, you must not stop any of these drugs suddenly!
Do NOT Stop Your Sleeping Pill Cocktail Suddenly!
Withdrawal from benzodiazepines like temazepam can be challenging all by itself. Symptoms can include anxiety, irritability, insomnia, panic, depression, impaired concentration, restlessness, headache and agitation. Learn more about this process at this link.
The FDA warns that: "Hallucinations and seizures have occurred on abrupt withdrawal of baclofen." The agency warns doctors to reduce the dose of the drug slowly when the drug is discontinued.
Alternatives to a Sleeping Pill Cocktail:
You will likely need to consult a sleep expert to find a way to gradually wean yourself off these three heavy-duty drugs and come up with some other ways to deal with your insomnia. To help you get started we are e-mailing you our Guide to Getting a Good Night's Sleep, which offers alternatives to the sleeping pill cocktail you are currently using. There is information about a number of herbal remedies including valerian, fennel, passion flower, hops and lemon balm along with information about melatonin, tryptophan and tart cherries.
It is available for download at PeoplesPharmacy.com.