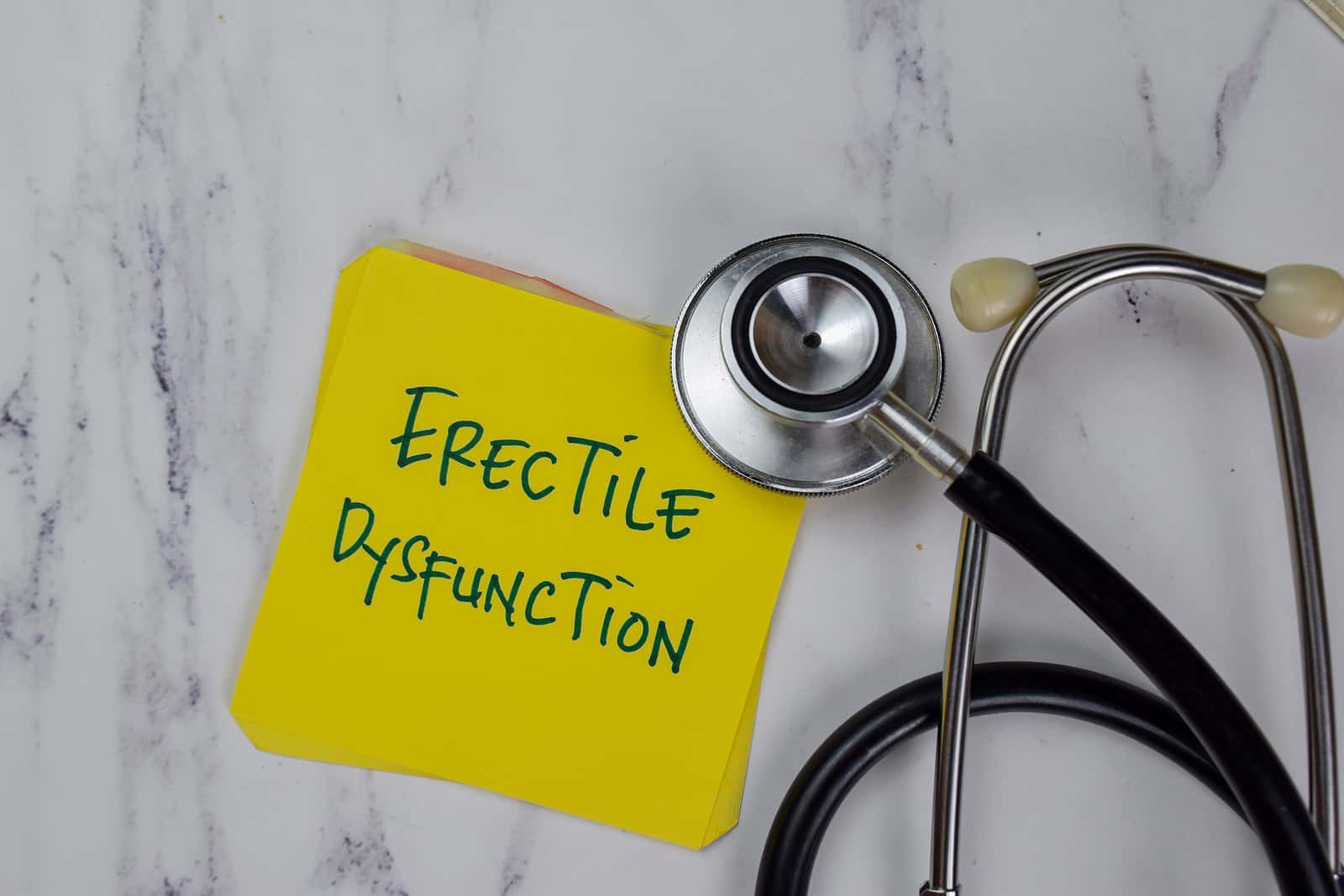 We are so done with COVID! Because we have seen such a dramatic drop in cases, hospitalizations and deaths, a lot of people think the pandemic is over. In the US, though, more than 1,000 people are still dying every day. COVID is not yet done with us. And long COVID is likely to persist for months or years to come. A small pilot study carried out on rhesus monkeys suggests that COVID penis problems may be part of long-COVID complications.
Long COVID and the Male Genital Tract:
We know that SARS-CoV-2 can affect a wide range of organ systems. This article reveals what the virus is doing to the brain.
Another study suggests that the coronavirus can impact the male genital tract. It reveals that men who are infected with SARS-CoV-2 may be affected in ways they never imagined.
The pilot research was conducted on rhesus monkeys (bioRxiv, February 28, 2022).
The scientists were looking for traces of the SARS-CoV-2 virus remaining after recovery. Here, in their own words, was their reasoning:
"Disease associated with SARS-CoV-2 infection starts with respiratory pathologies and subsequently can extend to other organ systems. There is now ample evidence that SARS-CoV-2 can disseminate and replicate in tissues beyond the respiratory tract. A clear example is infection in the gastrointestinal (GI) tract. GI symptoms, including diarrhea, have been reported by individuals with mild COVID-19, and hospitalized patients have exhibited more severe symptoms such as ischemia and GI bleeds. In addition, it is now well established that virus is shed through the GI tract in most infected individuals and wastewater screening has become an important tool for disease surveillance. Although less studied, many other tissues have been found to harbor SARS-CoV-2. Multiple groups have shown the presence of viral RNA in cardiac, renal, and brain tissues. There is also some evidence of virus in the male genital tract (MGT). Furthermore, symptoms associated with all these organ systems have been regularly reported."
These investigators anticipated that there would be viral remnants in the digestive tract. Instead, they discovered something unanticipated. Dr. Ronald Veazey, a professor of pathology at Tulane University School of Medicine, said:
"Surprisingly, the male reproductive tract lit up like a Christmas tree." "We weren't even thinking male – it just happened to be a male macaque."
The authors speculate that COVID could likewise impact male sexual health and fertility in humans. Further research will determine whether the virus causes long-lasting problems with erectile function or fertility.
COVID Penis Problems:
The authors conclude:
"Our results suggest that SARS-CoV-2 rapidly and efficiently infects multiple tissues of the male genital tract (MGT) early during infection in rhesus macaques. The complex vasculature and known ACE2 expression of the tissues of the MGT make it a potential target of the virus.
And the implications for COVID Penis Problems:
"Although these studies were done with a rhesus macaque model, it is reasonable to suggest that these observations may also apply to humans infected with SARS-CoV-2 because of several clinical observations relating to male sexual health and fertility."
What Kinds of Clinical Observations Relate to COVID Penis Problems?
A review in the journal Current Pharmaceutical Biotechnology, March 7, 2022 is titled:
"Does SARS-CoV-2 affect male urogenital system?" 
After reviewing the medical literature the authors conclude:
"Serious concern for urologists among COVID-19 patients should be mainly orchitis, male infertility, priapism, erectile dysfunction and lower urinary tract symptoms."
An article in the International Journal of Impotence Research (Feb. 12, 2022) concludes:
"Most data support the role of COVID-19 in ED [erectile dysfunction]. Although the exact pathophysiology is not fully elucidated, we strove to gather the most probable reasons around this topic and elaborate on related mechanisms. In summary, COVID-19 infection could affect male sexual function through endothelial damage in erectile tissue, testicular damage, and psychological alterations. Long-term and well-designed studies are needed to clarify the role of COVID-19 on ED."
Another review in the journal Current Opinion in Urology (March 1, 2022) suggests that COVID Penis problems are not an anomaly:
"COVID-19 is a highly pathogenic virus that exerts adverse effects upon the male genitourinary system in myriad ways. The COVID-19 infection can impact serum testosterone, fertility, sexual function, and mental health."
Italian researchers put COVID Penis Problems into perspective (APMIS, Feb. 3, 2022):
"Penile erectile tissue, which is rich in endothelium-lined blood vessels, may also be subject to widespread endothelial dysfunction caused by COVID-19. Indeed, ACE-2 and TMPRSS-2 gene are expressed on endothelial cells and probably explains why COVID-19 infection produces erectile dysfunction. Immunothrombosis could potentially affect penile vessels, triggering endothelial dysfunction, thereby compromising vascular function and promoting progression to more severe forms of erectile dysfunction."
The authors conclude:
"From our literature review, SARS-CoV-2 virus infection not only causes damage to the respiratory system, but also could have a serious impact on the reproductive system of male patients modulating many physiological processes…like other viral infections, this virus could provoke a detrimental on reproductive tissues, strongly affecting sexual health and reproductive capability in men."
What Do You Think?
Have you had COVID? If so, have you experienced any COVID penis problems? Please share your story in the comment section below.