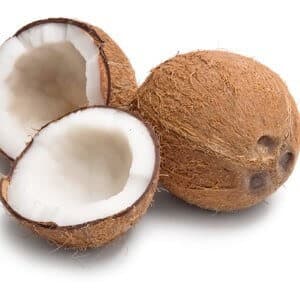 Q. You had a reader who wanted to know what to do for vaginal dryness. I'd like to respond.
From my experience, coconut oil is best. It is inexpensive and widely available at health food stores. It comes in a glass jar. Even though it is a bit solid in the jar, when it is allowed to warm to room temperature it easily dissolves into the skin. It is harmless to the tender tissues of the vagina and has antiviral and antibacterial properties that are very helpful.
A. Thanks for the recommendation. We have heard from several women who use olive oil for vaginal lubrication. As coconut oil is edible, it seems it too should be safe. Do keep in mind that oil of any sort is incompatible with latex and should not be used with diaphragms or condoms.
If you find these sorts of practical, affordable home remedies of interest, you may wish to subscribe to our *free* online newsletter. It offers questions and answers about drugs, home remedies, nutrition and non-drug approaches to healing; commentaries on the most pressing health issues of the day; special alerts on breaking health news as it happens and coverage of the top health headlines of the week.
Stay informed with us, The People's Pharmacy.