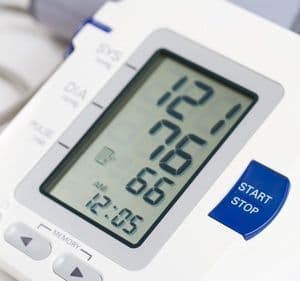 Clonidine is an old drug by any standard. It was developed by Boehringer Ingelheim in the early 1960s to treat nasal congestion. The idea was to administer clonidine as nose drops. But the medication also lowered blood pressure and was introduced for the oral treatment of hypertension in 1966 (Best Practice & Research Clinical Anaesthesiology, June, 2000). In those days the brand name was Catapres.
How Does Clonidine Work?
In many respects this drug is unique. I won't bore you with the detailed pharmacology. It affects imidazoline and alpha-adrenergic receptors. The result is relaxation of arteries and slowing of heart rate. Blood supply to the heart is increased. The end result: lower blood pressure.
But wait…there's more. The drug also affects the brain, which is why the FDA has approved clonidine for attention deficit hyperactivity disorder (ADHD). It is also prescribed for the tics of Tourettes syndrome. It also has the green light from the agency for treating certain kinds of cancer-related pain. In this situation it is injected.
An Unusual Side Effect: Nightmares:
A reader shared this terrifying adverse reaction from clonidine:
Q. I took clonidine for several years to help with both blood pressure and hot flashes. I took the pill only at night. The nightmares didn't start right away, but after they did, they became progressively more frequent until they were occurring about once every week or so. I became afraid to go to bed anymore, not knowing if I'd wake up in a panic from another nightmare. I also suffered sleep paralysis, which is very scary.
A. Clonidine (Catapres) is a unique blood pressure drug. It was first available as a tablet and then later also as a transdermal skin patch (Catapres-TTS).
Although the FDA has approved clonidine primarily for treating hypertension, physicians prescribe it for a number of "off-label" uses to:
Ease symptoms of withdrawal from narcotic pain relievers
Ease symptoms of withdrawal from nicotine
Relieve hot flashes of menopause
Alleviate nerve pain associated with diabetes (diabetic neuropathy)
How well clonidine works for these off-label uses remains controversial. Without large-scale, long-term, well-controlled scientific trials it is hard to really know.
Clonidine & Nightmares:
If you check most monographs or standard references for clonidine you will not discover nightmares or sleep paralysis as a side effect. But if you dig a bit deeper into the official prescribing information you will discover that "sleep disorder, and vivid dreams or nightmares" are listed.
How common these symptoms are is anyone's guess. In one informal, web-based study, we found that this side effect may take several months to show up. As a result, it would never have been reported in clinical trials and consequently it isn't in the standard list of side effects.
Sleep Paralysis:
Sleep paralysis is another side effect that could easily be missed in clinical trials. That's because investigators rarely question subjects about this sort of adverse reaction. It can indeed be a terrifying experience.
Sleep paralysis sometimes happens upon awakening, when the person just begins to regain consciousness but has no muscle control and feels paralyzed. To get a sense of what this scary situation is like, you may wish to read this account from one of our visitors.
Other Side Effects of Clonidine (Catapres)
Dry mouth (40% of patients may experience this); dry nose
Drowsiness, sedation, fatigue (one third of patients may experience)
Dizziness (16% of patients may experience)
Constipation (10% of patients may experience); stomach pain, loss of appetite
Low blood pressure, especially upon standing (dizziness)
Blurred vision, dry eyes
Headache
Anxiety, nervousness, agitation, restlessness
Delirium, delusions, hallucinations, depression
Hair loss, rash, hives, itching
Fever
Sexual problems, loss of libido, erectile dysfunction, urinary difficulties
Slow pulse, arrhythmias, irregular heart rate
Blood disorders
Muscle cramps, leg cramps, joint pain
Does Clonidine Have Anticholinergic Activity?
One of the more disconcerting complications of clonidine is its anticholinergic-like activity. Many health professionals are not aware that this blood pressure drug might alter the way the body reacts to the neurochemical acetylcholine (hence its possible anticholinergic action). But when you see symptoms such as dry mouth, dry eyes, constipation, drowsiness, blurred vision, difficult urination and confusion, they are red flags that the drug could have anticholinergic activity.
That means that older people (over the age of 65) could be extremely vulnerable to brain fog, delirium or hallucinations. And such complications could lead to a false diagnosis of Alzheimer's disease or dementia. To learn more about this under-recognized problem we suggest either our Guide to Drugs and Older People or the chapter on senior citizens in our book Top Screwups Doctors Make and How to Avoid Them.
There is not yet adequate research to prove clonidine has strong anticholinergic action, but the common symptoms of this drug are so suggestive that we think researchers should examine this possibility seriously.
Clonidine Withdrawal: A Potentially Deadly Reaction
One of the most worrisome challenges associated with clonidine is discontinuation. A visitor to this website asks how to stop. This is never a do-it-yourself project!
Q. I was taking lisinopril for high blood pressure. When I went back to the clinic, my pressure was still too high.

They prescribed clonidine. I've been taking it for a little more than a year, but I am getting severe side effects of abdominal pain and dryness.

I'm trying very hard to wean off this medication without success. Is there somebody who could help with this? I have never felt so sick in my life.
A. Clonidine must never be stopped abruptly!
Missing a dose of clonidine can cause a serious or even potentially life-threatening withdrawal reaction. Symptoms can include anxiety, agitation, headache, tremor and worst of all, a sudden spike in blood pressure. The blood pressure elevation can be so great as to trigger a stroke.
Although the FDA advises a gradual withdrawal if clonidine must be discontinued, the agency doesn't provide much detail. Here are the FDA's recommendations:
"When discontinuing therapy with CATAPRES [clonidine] tablets, the physician should reduce the dose gradually over 2 to 4 days to avoid withdrawal symptomatology."
The FDA also warns that if a person is taking clonidine and has to undergo surgery:
"Administration of Catapres® (clonidine hydrochloride, USP) tablets should be continued to within 4 hours of surgery and resumed as soon as possible thereafter. Blood pressure should be carefully monitored during surgery and additional measures to control blood pressure should be available if required."
BOTTOM LINE:
Clonidine comes with a lot of unpleasant baggage. Although it may be a good choice for some patients, we think it should rarely, if ever, be prescribed to older patients. It is on the "Beers List" of drugs older people should generally avoid. (Other medications on the Beers List can be found in both our Guide to Drugs and Older People and our book Top Screwups Doctors Make and How to Avoid Them.
Have you ever taken clonidine? How well did it work to control your blood pressure? Did your doctor prescribe it for one of the off-label uses listed above? If so, did it work? Did you experience side effects? We would like to learn more about your experience, so please use the space below to enter your comment. Thanks for sharing your story.